COVID-19: The Scottish Squash toolkit
We continue to live in unprecedented times as the whole country and many parts of the world take measures to combat coronavirus/COVID-19 . Please read our most recent COVID-19 guidance note (July 9) here.
The way we go about our everyday life has changed dramatically in the space of just a few months with various societal measures in place across the United Kingdom.
Please read the latest update (July 9) from the Scottish Government, Coronavirus (COVID-19) Phase 3: staying safe and protecting others – here.
Some sports remain at a virtual standstill and many people, including within the squash community, are looking at ways to keep themselves mentally and physically active ahead of the much anticipated return to court (tbc).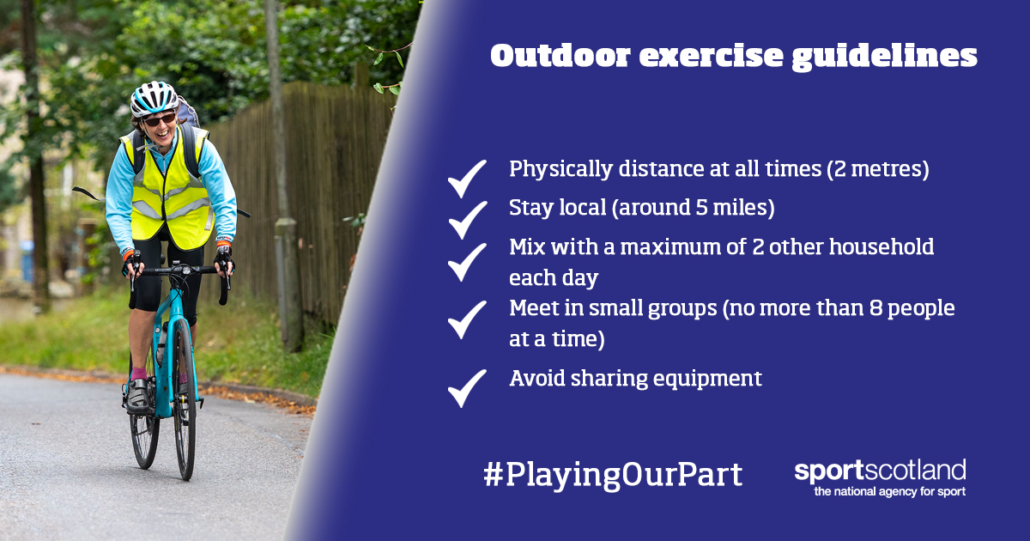 It's important for all of us maintain and keep a close eye on our mental health.
That can be through maintaining familiar routines as much as possible and trying to create some new routines.
sportscotland has published details providing guidance and tips on looking after your wellbeing. Click here.
When it comes to the way we feel emotionally, it can be hard to recognise or admit that we're not feeling good. SAMH – Scotland's national mental health charity – has a useful wellbeing assessment tool to help you monitor your feelings. Click here.
In April, sportscotland's popular #SportHour Twitter conversation focused on using physical activity to support mental health. You can catch the highlights below or search the hashtag #SportHour on Twitter.
Club Support Forum
Our Club Support Forum is now live using Microsoft Teams. Clubs are currently sharing ideas, experiences and best practice to support each other through the COVID-19 pandemic.
The forum is open to one representative per club and an invitation to join has been sent to the contact listed on your most recent annual return. Clubs from across Scotland have signed-up.
If you would like to be involved, please send an email to info@scottishsquash.org
Don't let the squash club shutdown steal your motivation to improve – there's plenty that can be done in and around the house and outside, in line with government guidance.
Check out the Scottish Squash Stay At Home circuits, below, which are perfect to maintain your fitness levels, boost mental health and hone your squash skills during this time.
And check out Greg Lobban's Facebook Live workout video below.
What's more, we decided to launch our new School Squash Resource early with plenty of exercises which can be done at home. Full details, click here.
Have fun. Get creative!
The global squash community have been getting their creative juices flowing in recent months and having plenty of fun along the way.
And Scotland's Greg Lobban took on the #ToiletRollChallenge!
So there's plenty of ways you can continue to have fun, enjoy the sport you love, whilst following the government guidance.
"For anyone's mental health, I think it's important to keep active but stick to the government guidelines," Greg Lobban said.
"Do things which make you happy, think outside the box and keep it fun."
He added: "Routine for Donna and I has also been really important. Always have something to look forward to during the day."
Read more of what Greg and Donna have been up to in our Day in the Life of a squash couple – in lockdown feature, here.
And here's our lockdown interview with Scot Alison Thomson, here.
We spoke with Junior player Anna Halliday during Mental Health Awareness Week whilst Masters player Sue Strachan talked from the heart about working on the front line as a doctor.
We also spoke to Scotland's Georgia Adderley who discussed her roadmap to Birmingham 2022 whilst Lisa Aitken spoke passionately about her mission to educated herself and others about racism.
All our feature interviews can be found on our news section, here.
To see how people from across Scotland's other sporting systems are getting creative and pitching in to help during the coronavirus crisis – click here.
Stay at Home Podcasts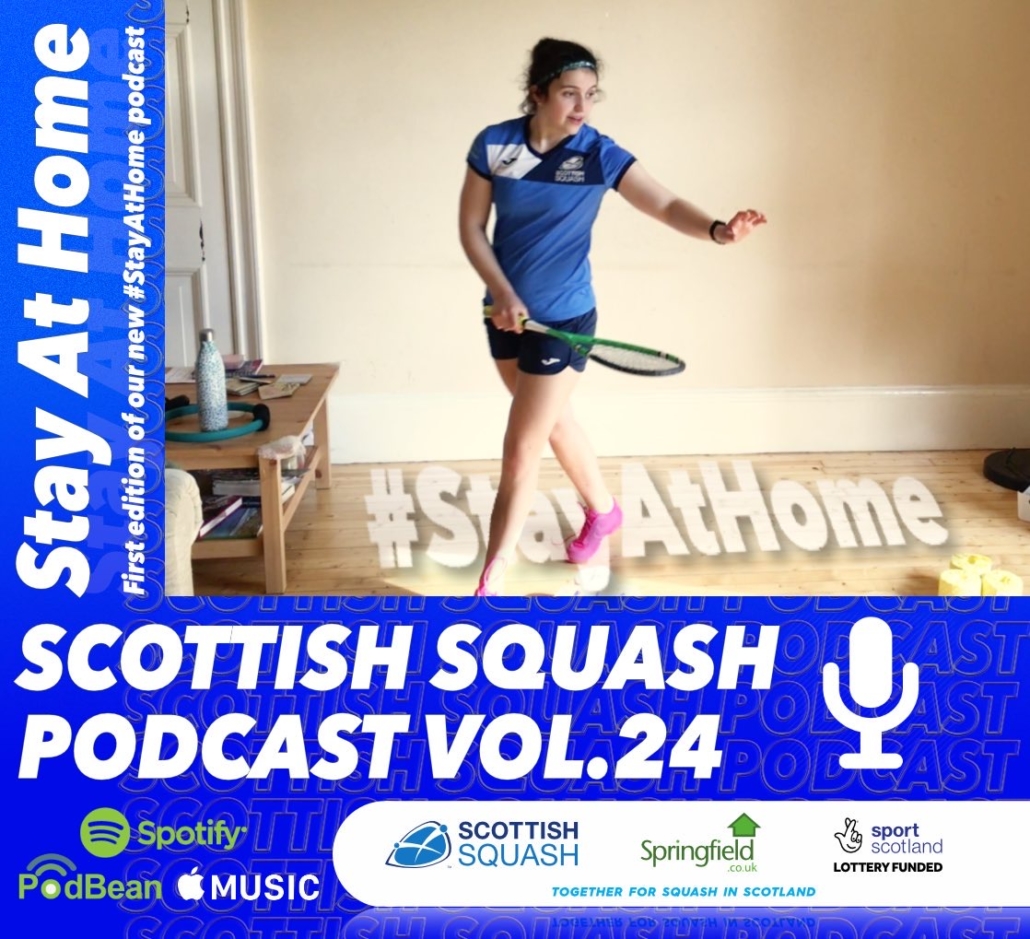 Scottish Squash Director of Squash Paul Bell is joined by coaches Kevin Moran and Kylie Lindsay in a series of Staying At Home podcasts. Hear how things have changed for the players and how the squash community can adapt to the current situation.
Listen or download any of the Scottish Squash podcasts via Apple Podcasts here.
The Scottish Squash Podcast is also available to download and listen to via SPOTIFY and Podbean.
Meanwhile, National Champion Alan Clyne was a guest on the In Squash Podcast, reflecting on his squash career to date and talking all things lockdown. Listen here.
The Scotland Cares campaign
You may be interested in learning about ways to help your local community, even from your own home. A new 'Scotland Cares' campaign has been launched to encourage people to volunteer during the coronavirus pandemic. Click here.
Sport sector support/Online Webinars

Scottish Squash arranged a number of online webinars aimed at supporting the development of coaches during this period as well as continuing to ensure the workforce are connected.
Topics included, Self-Improvement/Developing as a Coach, The Business of Coaching, Developing the Complete Squash Player, Building a Club Coaching Programme, Coaching Practice, Child Wellbeing and Protection in Sport.
View all the webinars on the Scottish Squash YouTube channel here.
We hosted a Finance Webinar with our accountants, Gordon Mavor & Co Accountants, which tackled a number of issues and provided self-employed coaches/players with support around COVID-19.
The webinar can be viewed below and the presentation can be viewed and downloaded here.
We would be grateful if squash coaches in Scotland could take a few minutes to complete our questionnaire, here, to help us understand any difficulty that coaches are facing or are likely to face during this unprecedented period.
You can view the recent Business of Coaching webinar below.
And our Self Improvement, Developing as a Coach Webinar below.
The Developing a Complete Squash Player coach development webinar, featuring Georgia Adderley, is below.
In our building a club coaching programme webinar, below, we were joined by Kylie Lindsay (Scottish Squash coach) and Lauren Selby from Off the Wall Squash.
And our final webinar, below, focused on Coaching Practice and we were joined by Bob Easson.
We are currently working with our lead investor, sportscotland, and other partners to understand the impact that the coronavirus pandemic is having across the sport sector.
Scottish Government and sportscotland are committed to working together to support the sporting system through this difficult time.

There is help available to those working within the sporting sector.
Both Scottish and UK Government have announced a range of support for businesses, the third sector, and the self-employed. We encourage those working in sport to access the support that is available to you.
sportscotland have published an overview of packages along with an FAQ on sport and COVID-19.
Full details, here. They will be adding to this over time as more information and advice becomes available.
#PlayingOurPart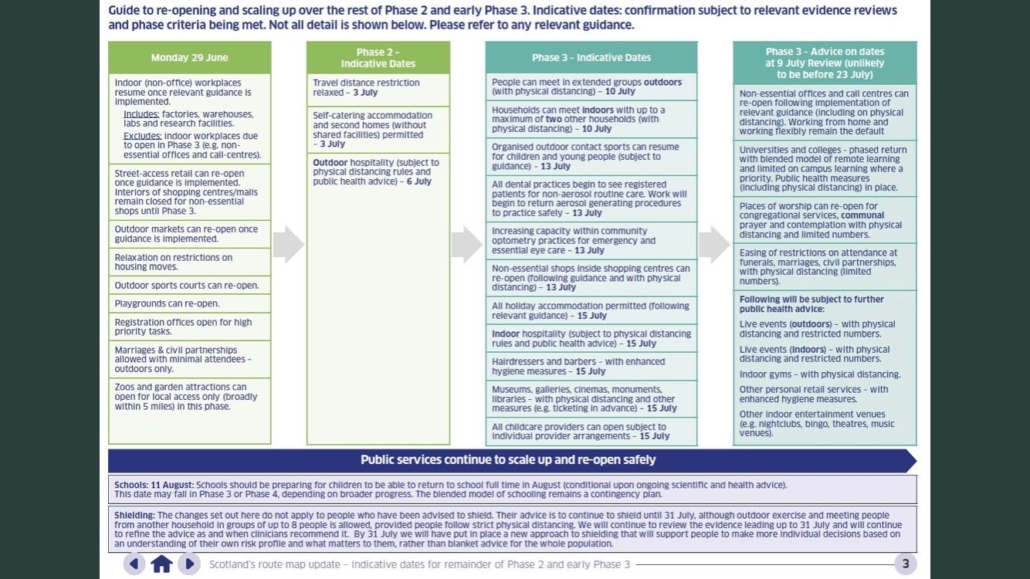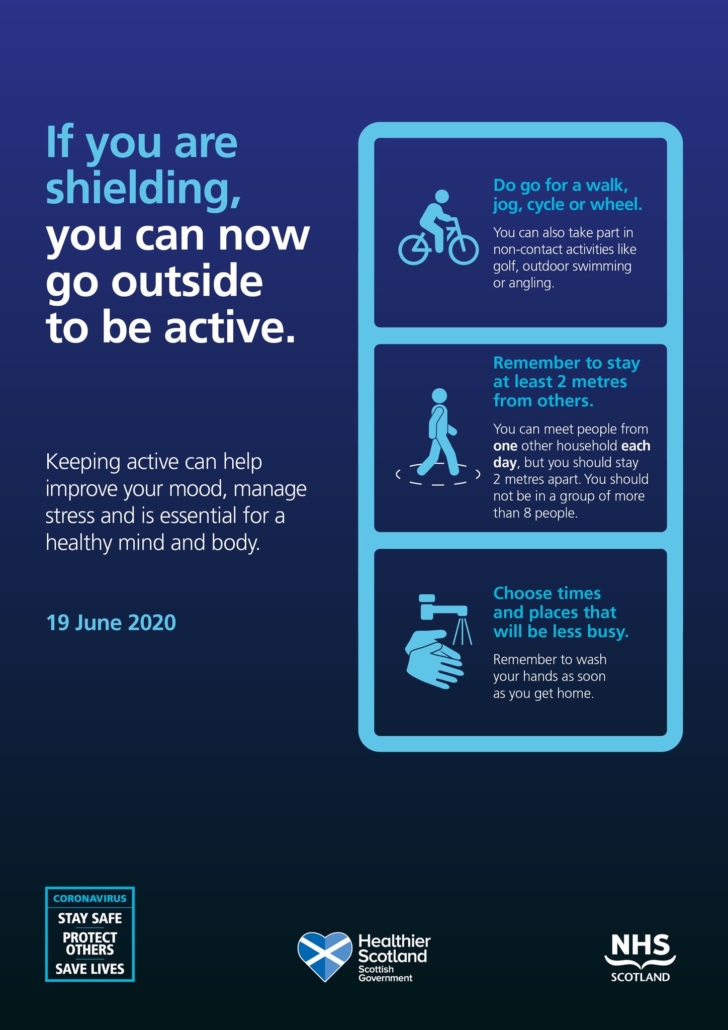 https://www.scottishsquash.org/wp-content/uploads/2020/04/Screenshot-21.png
768
1366
Allan McKay
https://www.scottishsquash.org/wp-content/uploads/2017/10/Scottish_Squash_Logo_LANDSCAPE-300x90.jpg
Allan McKay
2020-04-08 12:33:00
2020-08-14 14:46:14
COVID-19: The Scottish Squash toolkit