Alison Thomson was in Canada competing in back-to-back PSA Challenger events when it became apparent that a new reality was dawning.
Having competed in Calgary the week before, she had made the trip across to Regina to play in the Queen City Open, beginning on March 11.
During tournament it was announced that a travel ban was set to be imposed between Canada and USA.
Immediately top seed Olivia Fiechter and Haley Mendez (#3) were told to return home by their governing body, US Squash.
Days later all PSA World Tour and Challenger events were postponed across the world.
"When the players had to return back to the USA, that's when it got quite surreal," Scotland's number two said.
"Lots of tournaments were then beginning to get cancelled which hadn't happened before on the tour.
"It was very strange and hard to concentrate but I did pretty well getting to the quarter-finals and beating a higher seed in five games.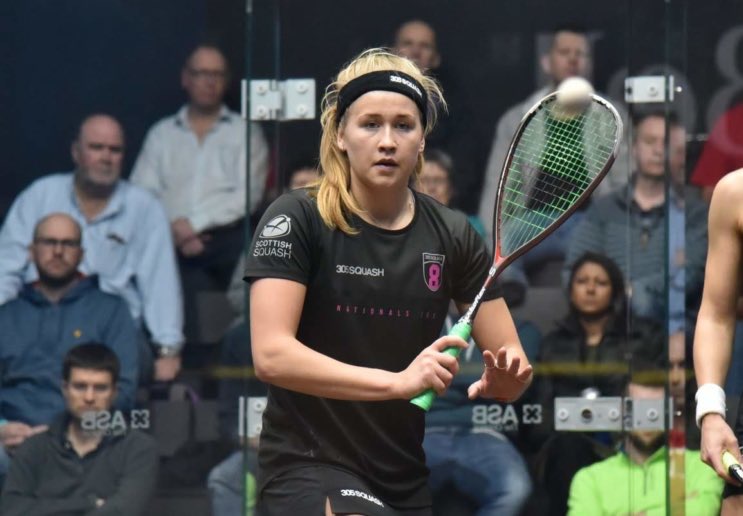 "I returned to Scotland on March 14 and after speaking to Kylie Lindsay (Scottish Squash coach) felt it would be better if I went to stay with my family in London.
"I've enjoyed being home since because I don't get to see the family that much during the season but I'm really missing squash.
"I've been playing since the age of four and this is definitely the longest I've ever gone without being on court."
She continued: "You get such a high from playing squash because it's so intense. I just love the sport.
"And as much as I love competing, I think you take for granted the friends you make on tour as well.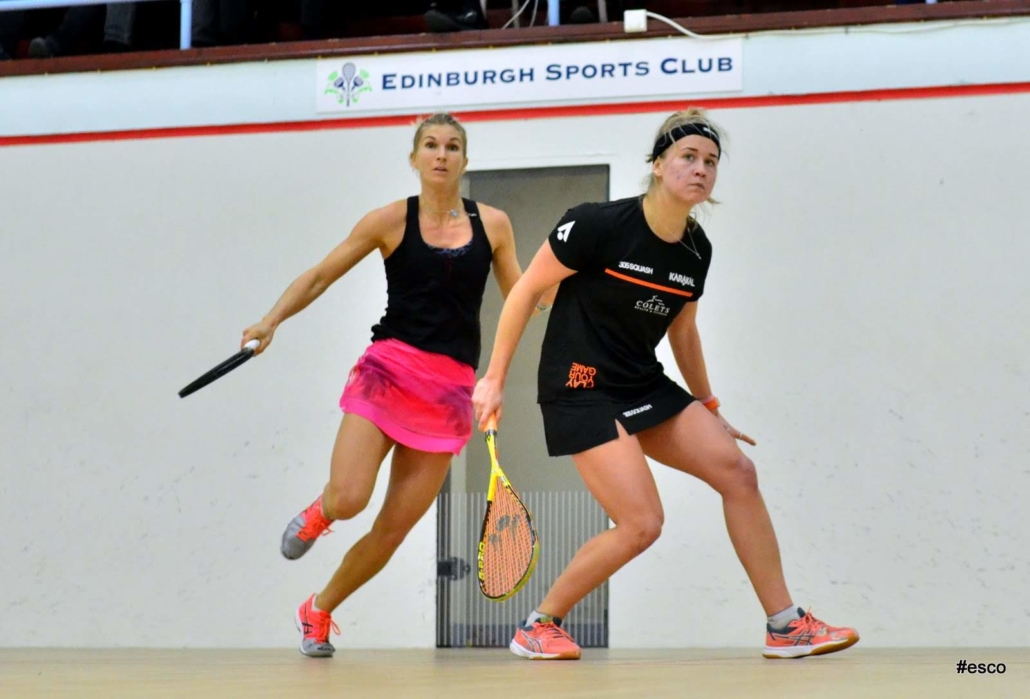 "I would never see them apart from playing squash because we all live in different parts of the world.
"We have Zoom but it's not the same as socialising off court and competing against them. I miss that aspect of our sport a lot."
When she's not in lockdown or on tour Alison is based in Edinburgh, having moved up to Scotland full-time last year.
Ideally she will be back training at Oriam, ahead of the new season sooner rather than later.
She completed a two month training block last summer in Edinburgh and feels being closer to the Scottish Squash training HQ has paid off.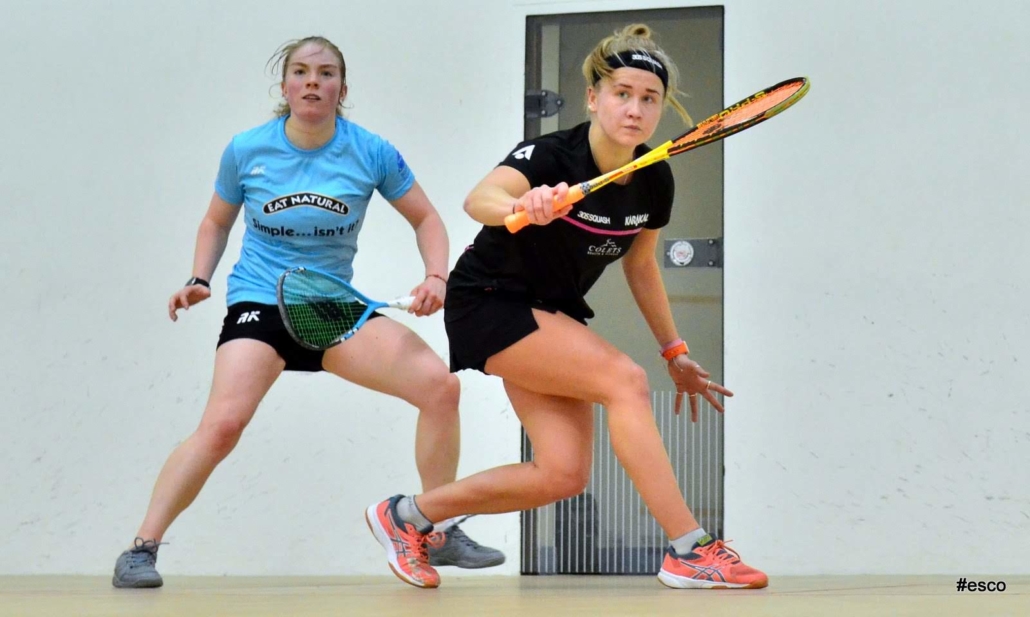 "I can see it in the results," the world number 71 said.
"I've been close to beating some of the top 40 players this season and lost 11-9 in the fifth to Melissa Alves (WR36) in Detroit.
"Even though I lost I knew I was getting closer to these players so I'll keep doing what I'm doing in training which is right."
Alison added: "Being around the Scottish Squash training environment full-time has been great. You can really fine tune your game and one-on-one coaching sessions have helped me."
So what's she been doing to keep active during lockdown?
"I've been in close contact with Kylie and my psychologist Jeffrey Webster, working on my mental game and different strategies," she says.
"And I try to train at the same times as I would in Scotland, making sure I have a real focus on what I want to achieve and improve during each session.
"We've got a good sized garden and there's a big field out the back which helps for training. I did a Scottish Squash #StayatHome video as well which was fun.
"I'm also doing some long distance running with mum. She runs marathons so I'm trying to keep up!"
Alison turned 24 last Sunday and it was the first time she's been home for her birthday in years.
It will be remembered as the birthday in lockdown but must memorably for the theme of her celebrations – A Tiger King isolation party, in a nod to the Netflix TV series sensation.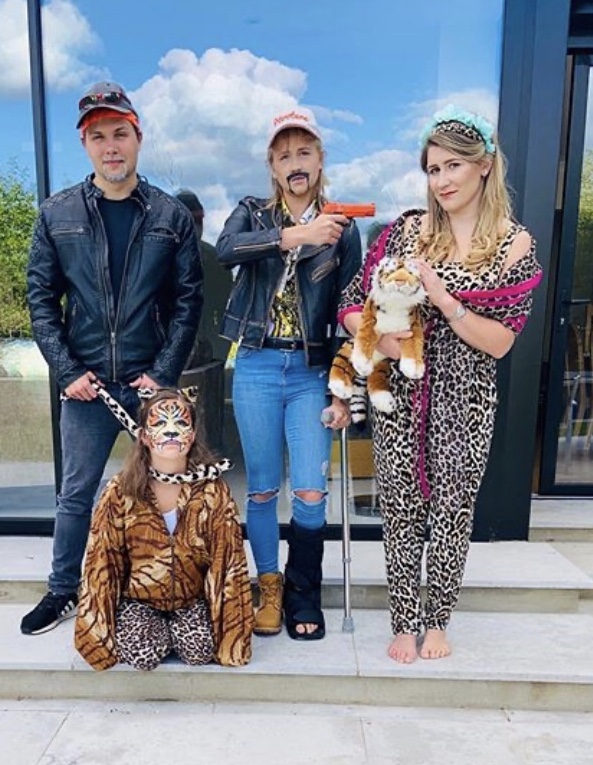 She said: "We obviously couldn't go out for a family dinner at a nice restaurant so I wasn't really expecting to do anything.
"But my sisters had planned a surprise Tiger King themed party, just the six of us.
"My mum and step-dad didn't join in but thought it was hilarious how much we looked like the characters.
"The funny thing is we didn't even buy anything. There was lots of leopard and tiger print stuff in the house and the boot and crutch came from my sister because she's managed to break her foot in lockdown!
"It was so much fun and we really enjoyed ourselves."
View the Scottish Squash Lockdown toolkit here.
https://www.scottishsquash.org/wp-content/uploads/2020/05/DSC_8794.jpg
959
1600
Allan McKay
https://www.scottishsquash.org/wp-content/uploads/2017/10/Scottish_Squash_Logo_LANDSCAPE-300x90.jpg
Allan McKay
2020-05-10 13:42:56
2020-05-10 13:52:54
The Sunday Feature with Alison Thomson