Scotland's top squash players will pit themselves against Europe's finest this week at the 2019 European Team Championships in Birmingham (May 1-4).
Both the men's and women's team will be competing in Europe's top flight at Edgbaston Priory Club, after the women secured promotion back to Division One last year for the first time since 2012.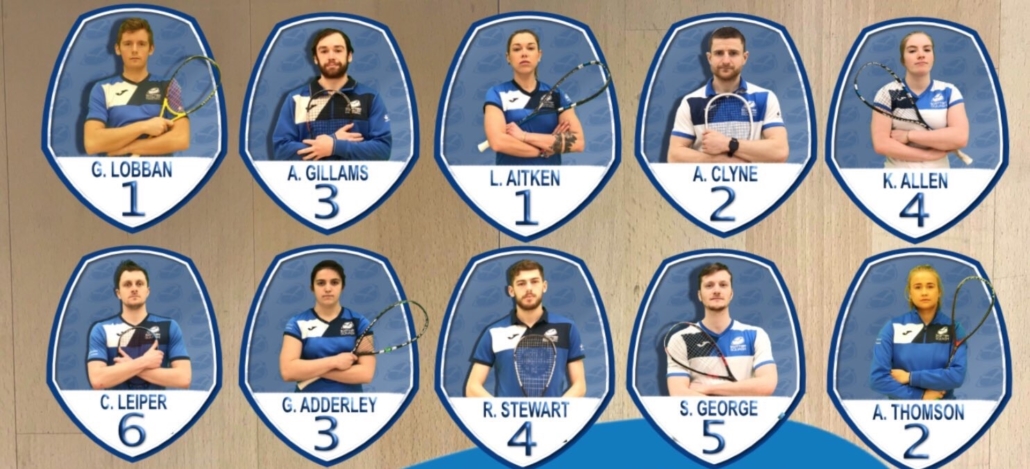 The Men's team, seeded fifth and led by in-form number one Greg Lobban, have been drawn in Pool A alongside France (1) Germany (4) and Hungary (P2).
Lobban is joined by Alan Clyne, capped 143 times, and debutant Angus Gillams who has recently qualified for Scotland bringing with him plenty of experience with 15 PSA Tour finals to his name.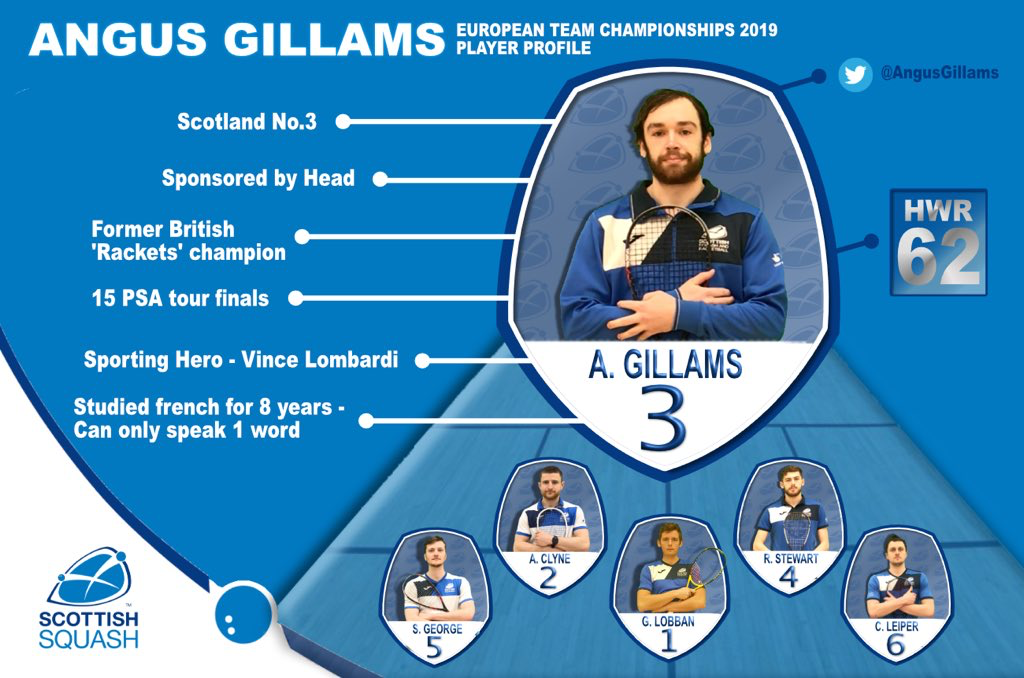 Rory Stewart, Stuart George and Chris Leiper are once again in the squad having impressed last year in Poland to help preserve Scotland's top flight status.
First up for Scotland is a massive tie against Germany at midday on Wednesday (May 1) and the SquashTV cameras will be in place to bring you the best of the action.
All you need is a FREE digital subscription. You can also watch via Facebook and YouTube with Scotland's women's also competing in front of the cameras at 10am against England.
Speaking on Scottish Squash's Official Podcast, National Coach Paul Bell said: "We have two great squads.
"There's exciting young prospects in both teams and we're hopeful of some really good performances and positive results.
"The men's big match is against Germany on the first day on the glass court.

"We are very aware of their one and two who are doing really well on the PSA Tour.
"Lower down they also have good players and we need to figure out our best methods to get a result against them.
"We watched Hungary last year but they are a bit of an unknown quantity this time whilst France have got a clear way of playing and are always strong."
He continued: "We should be confident.
"All our guys are getting good PSA Tour experience and our strength in depth is growing year-on-year.
"The experience our players have managed to get over the past couple of years gives us the belief they can step up and take us into the semi-finals.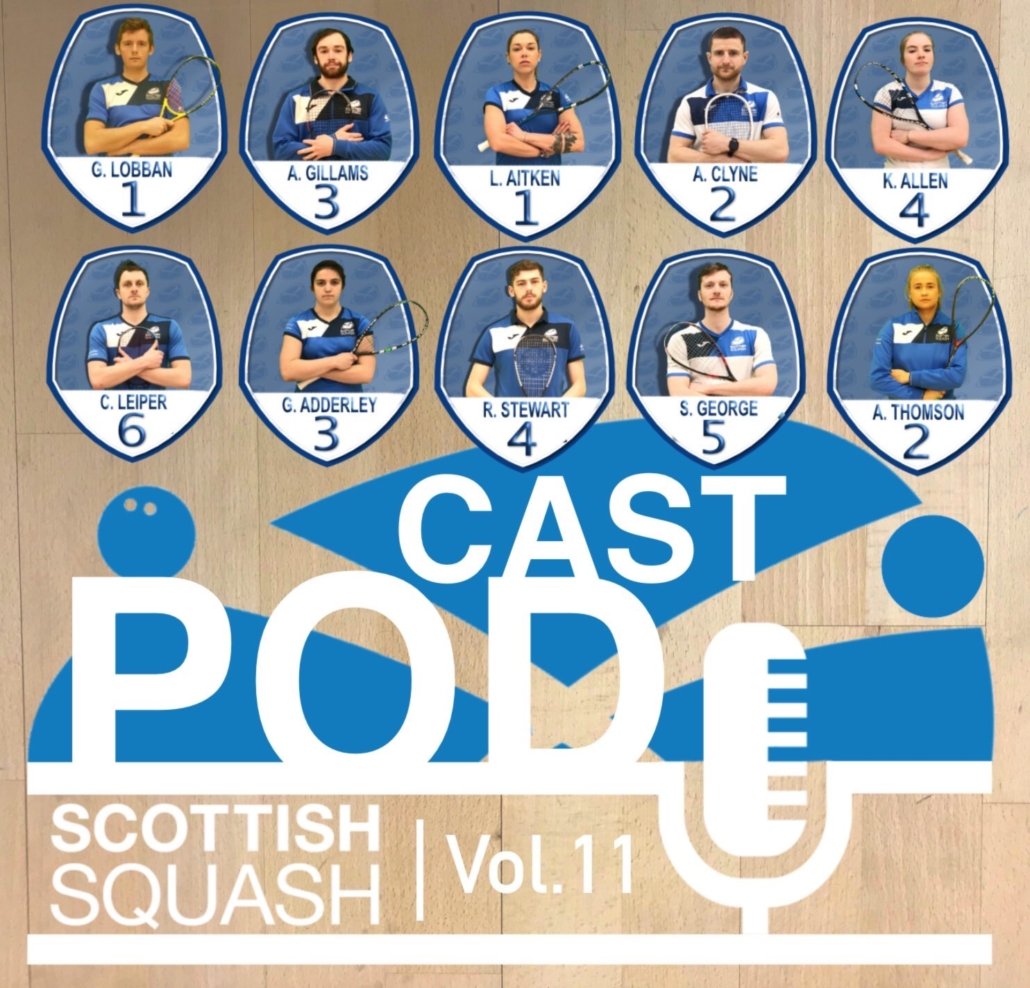 "We are certainly riding a positive wave at the moment and want to take that into the event."
The women's squad have been riding a positive wave for a number of years now having earned three promotions in four years meaning they face off against Europe's elite this year in Birmingham.
Number one Lisa Aitken will be looking to replicate her brilliant PSA World Tour form and is ably backed-up by Alison Thomson, Georgia Adderley and Katriona Allen.
They are in Pool A alongside event favourites England (1), Netherlands (4) and Wales (5).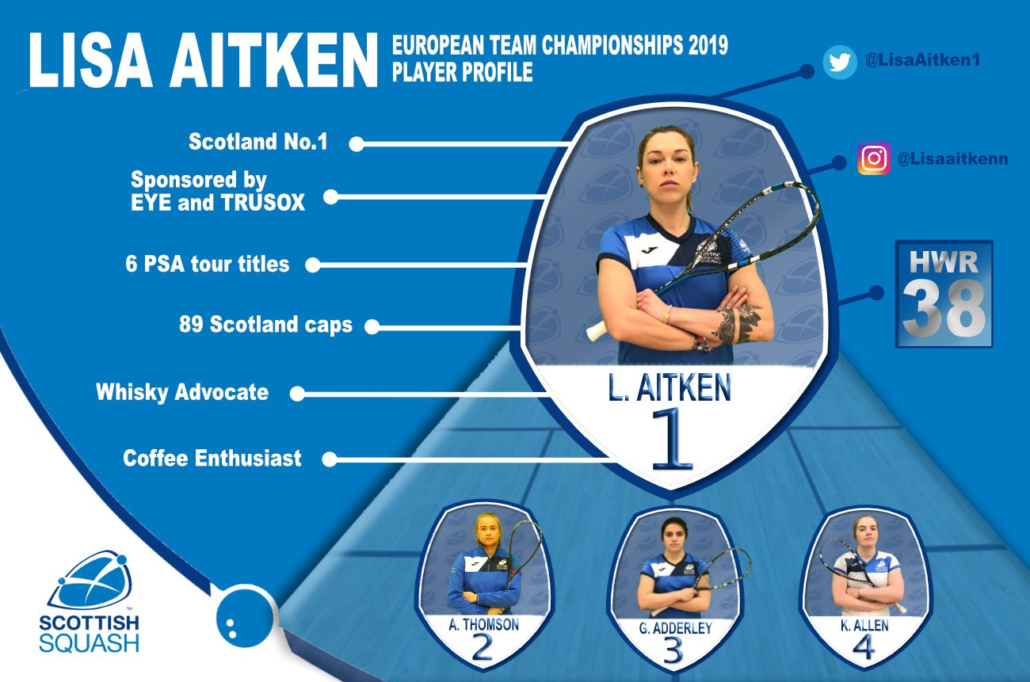 Scottish Squash Senior Performance Coach Kylie Lindsay said: "It's going to be an exciting week, especially after last year with the girls being promoted to Division One.
"I think they have a really good chance to do well and I'm looking forward to seeing what they can do in the pool matches.
"There will be some really exciting and close matches."
Georgia Adderley added: "It's a great pool for us.
"Playing England first up on the glass court will be a great experience.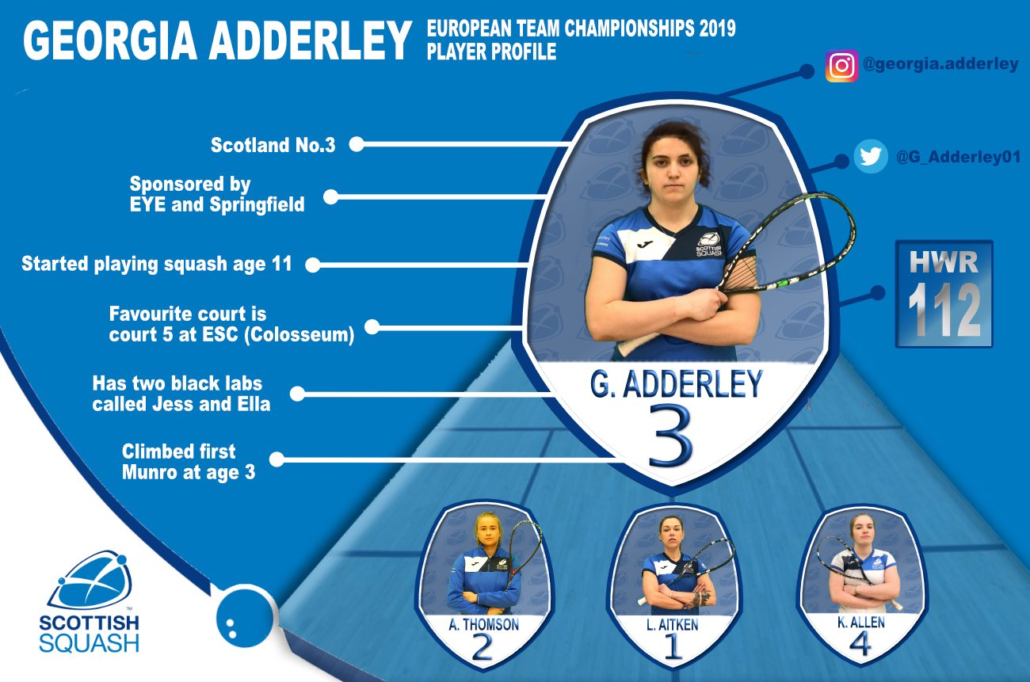 "Netherland and Wales are big matches as well but I think we can really compete with both these teams and try to make the semi-finals."
Men's Pool A: France (1) Germany (4) Scotland (5) Hungary (P2)
Men's Pool B: England (2) Spain (3) Wales (6) Switzerland (P1)
Women's Pool A: England (1) Netherlands (4) Wales (5) Scotland (P2)
Women's Pool B: France (2) Belgium (3) Switzerland (6) Spain (P1)
Listen to our 2019 ETC Preview Podcast here.
Follow the action from Wednesday, 10am, in Birmingham on SquashTV and via Facebook and YouTube.
Updates will also be available through Scottish Squash's Twitter and Instagram accounts and via the official event Twitter account and website.
Tickets can be purchased here.
The event which takes place from 1st – 4th May 2019 will see over 200 players, representing 22 nations battle it out for the coveted titles, in what promises to be an exciting foretaste of the world-class sport on offer at the Commonwealth Games, Birmingham in 2022.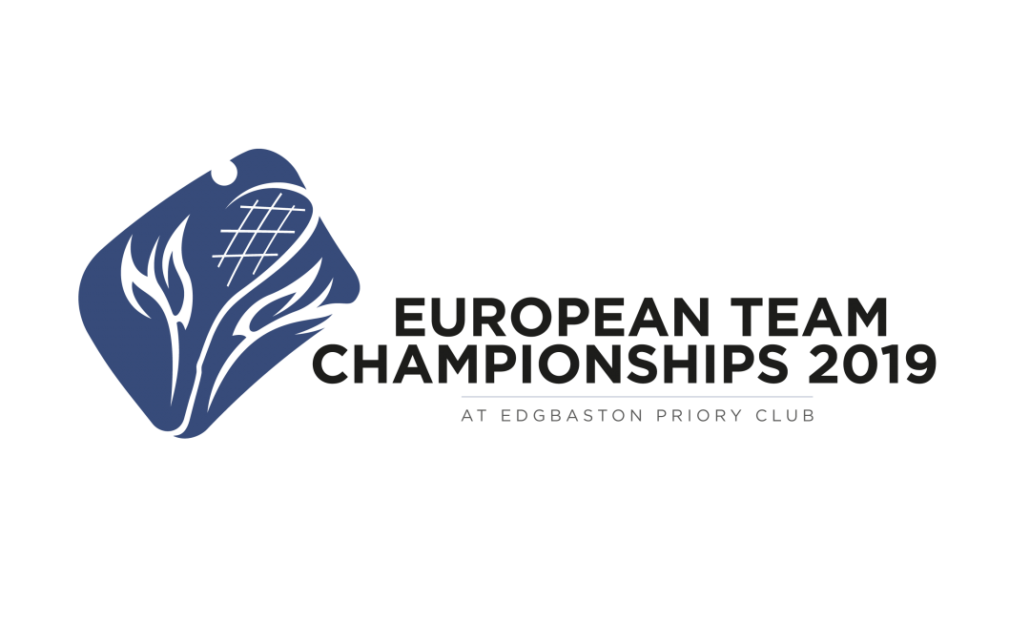 https://www.scottishsquash.org/wp-content/uploads/2019/04/PNG-image-6.png
678
1024
Andy Weston
https://www.scottishsquash.org/wp-content/uploads/2017/10/Scottish_Squash_Logo_LANDSCAPE-300x90.jpg
Andy Weston
2019-04-30 16:37:21
2019-04-30 22:19:42
Scots primed for battle against Europe's elite at 2019 ETC