Once again finals day at the JC Lindsay Scottish Junior Open provided some tense and exciting matches with medals up for grabs in ten age group categories.
It seemed fitting that the most decorated Scottish junior player of the past ten years Georgia Adderley would close out the decade with a thrilling five game victory in the GU19 gold medal match on Monday, December 30.
She displayed all her battling qualities on Edinburgh Sport Club's (ESC) famous Court Five, saving a match ball near the end before edging past the hugely talented 15-year-old American Lucie Stefanoni (2), 8-11, 11-8, 9-11, 11-8, 13-11.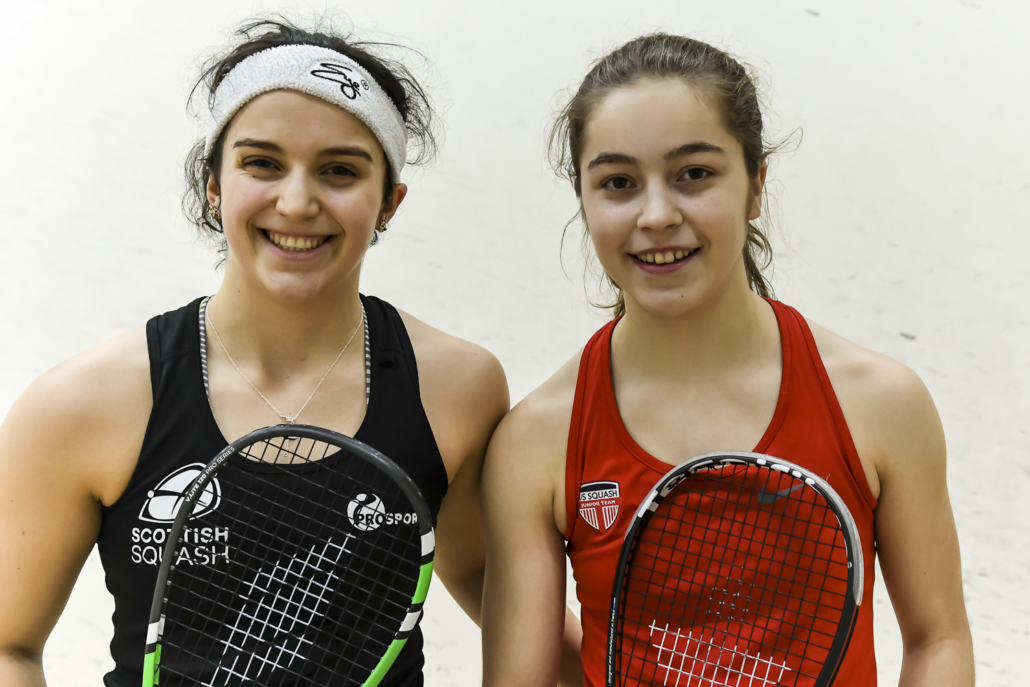 This was Georgia's final ever junior tournament on Scottish soil with just the Dunlop British Junior Open (January 2-6) left to go before the full-time move into the pro ranks.
The 18-year-old said: "In the fifth game I just said to myself, 'you're not losing this.'
"My squash wasn't great but I managed to pull through and get the win and that's what matters.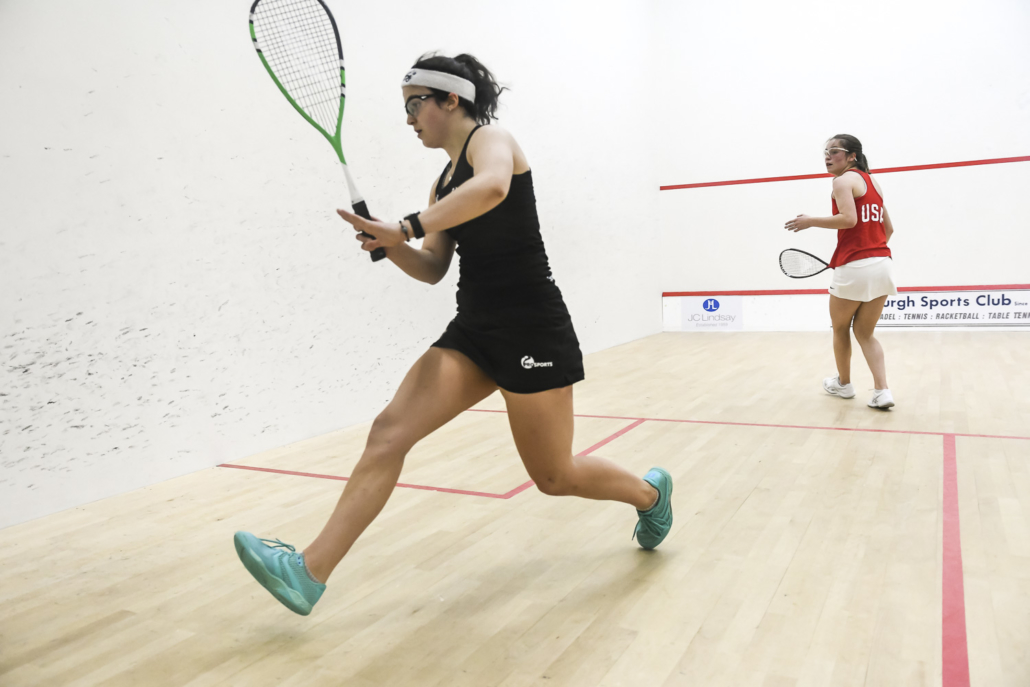 "Lucie is very talented and one to watch out for in the future.
"She's got a great short game which at times can work really well but towards the end she made a couple of mistakes and let me back in.
"I then tightened my game up, limited the mistakes and was just happy to get over the line and defend my title."
Amira Singh (3/4) won the GU19 bronze medal.
During this year's JC Lindsay Scottish Junior Open more than 180 competitors from 28 different countries competed across three days at ESC and Oriam, Scotland's Sports Performance Centre (December 28-30).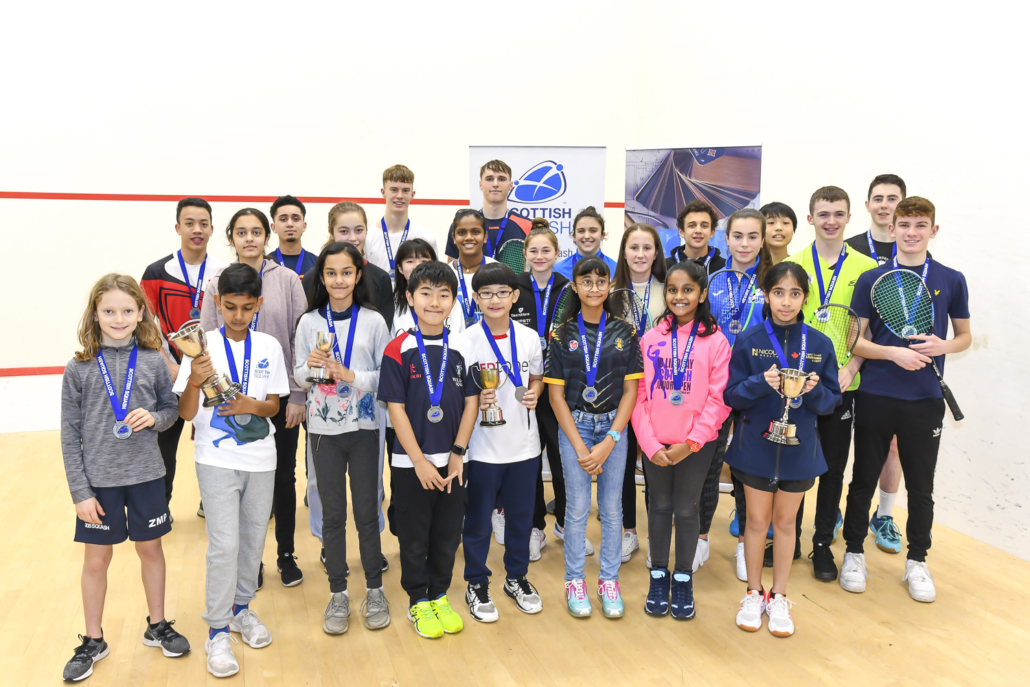 Gold medals were shared across the globe with India, England and Malaysia players winning two each, Canada, Japan, Columbia and Scotland securing one apiece.
Seven Scots in total won medals.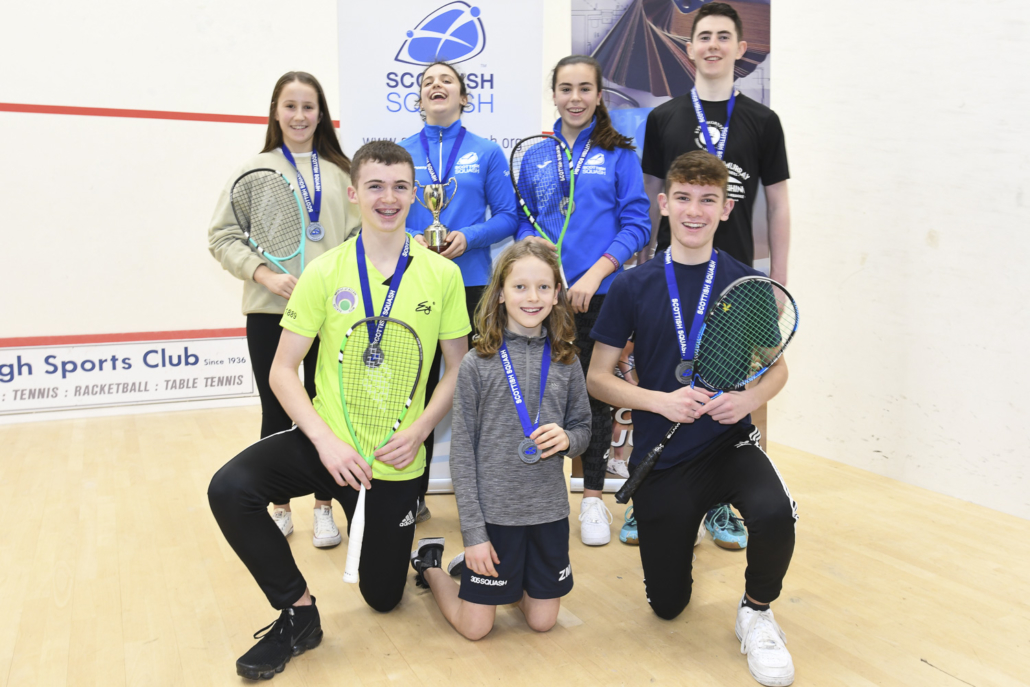 The 2018 BU17 winner Ben Smith added the BU19 title this year in the final match of the tournament.
He saw off compatriot Adam Goad (3/4) 6-11, 11-2, 7-11, 11-13 to seal a second JC Lindsay Scottish Junior Open crown.
The Grimsby player said: "It feels good to get my name on both trophies.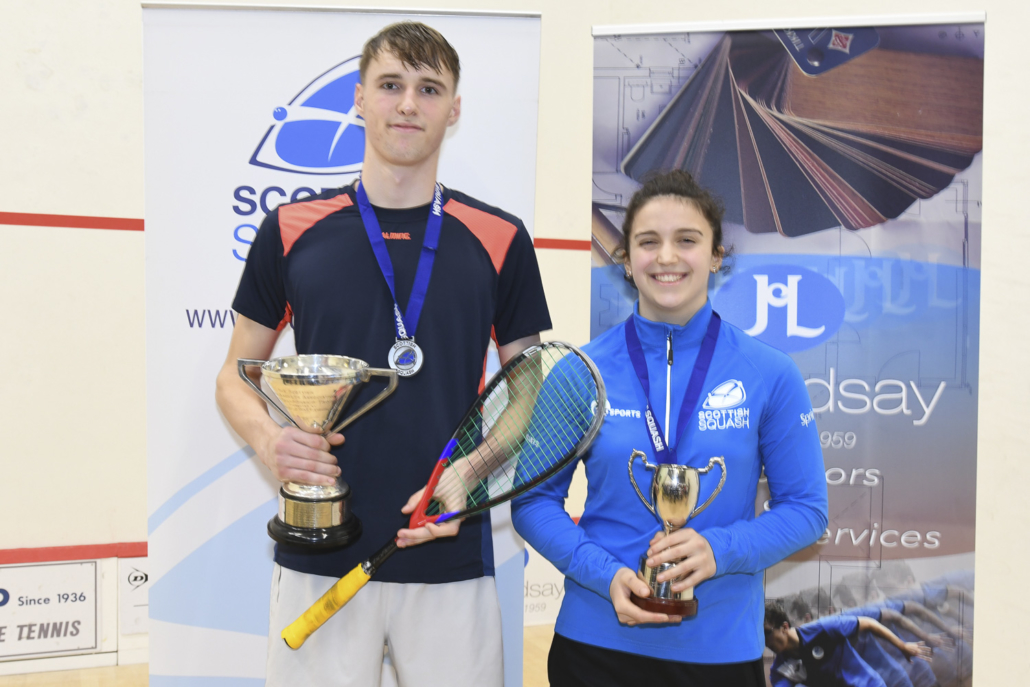 "Adam played really well and I had to do everything I could to get the win.
"We've played many times over the years and that was definitely one of our toughest matches.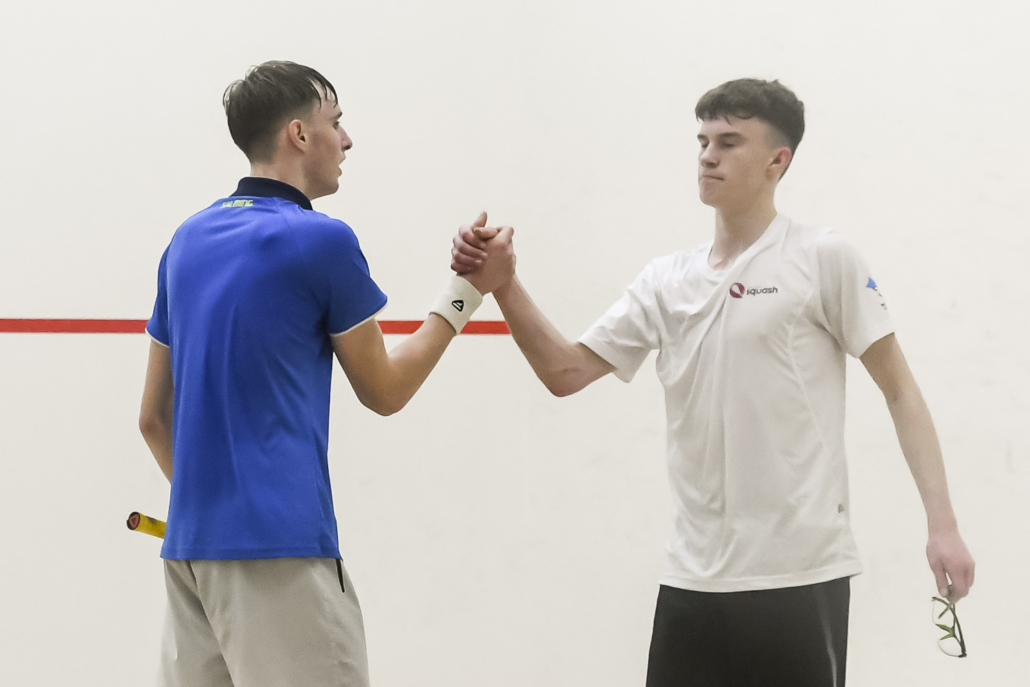 "I had to really dig myself out of some tricky positions throughout the weekend and being able to do that was really pleasing."
Meanwhile over on ESC's court one John Meehan (3/4) won the BU19 bronze medal match beating fellow Scot Alasdair Prott (2) in a five game classic, 9-11, 11-8, 11-3, 9-11, 11-9.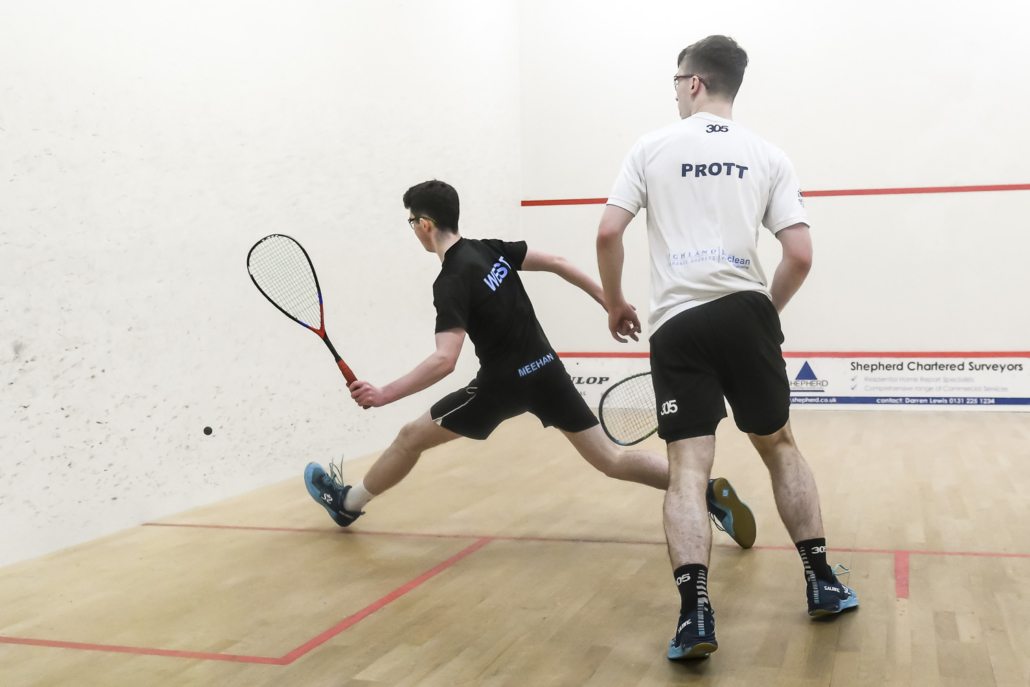 Malaysia's Jadish Kumar Yasshmita was delighted to secure the GU17 title.
The top seed defeated Canada's second seed Amal Izhar in the final 11-6, 11-7, 11-8.
She said: "I competed here two years ago but didn't make the final so to now lift the trophy is great.
"It's my first title for a year and my hard work and training has really paid off.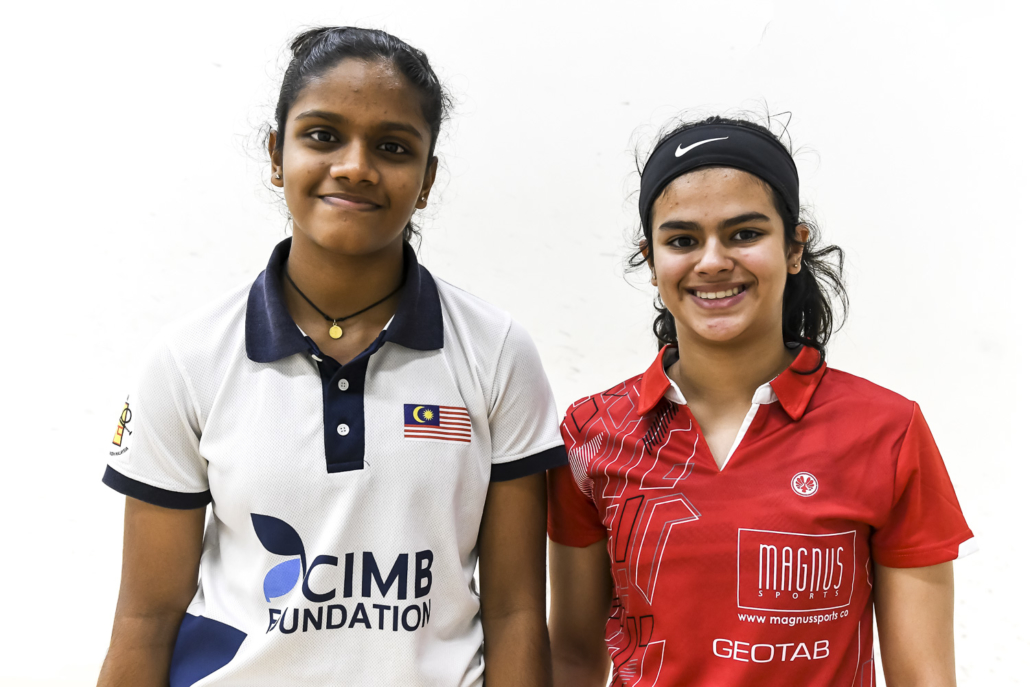 "I enjoyed the tournament and it's given me lots of optimism for 2020."
It was another all Scottish bronze medal match in the GU17 event with Lucy Murchie (5/8) defeating Beth Moglia (5/8) 11-3, 12-10, 12-10.
Lucy also won bronze in 2018.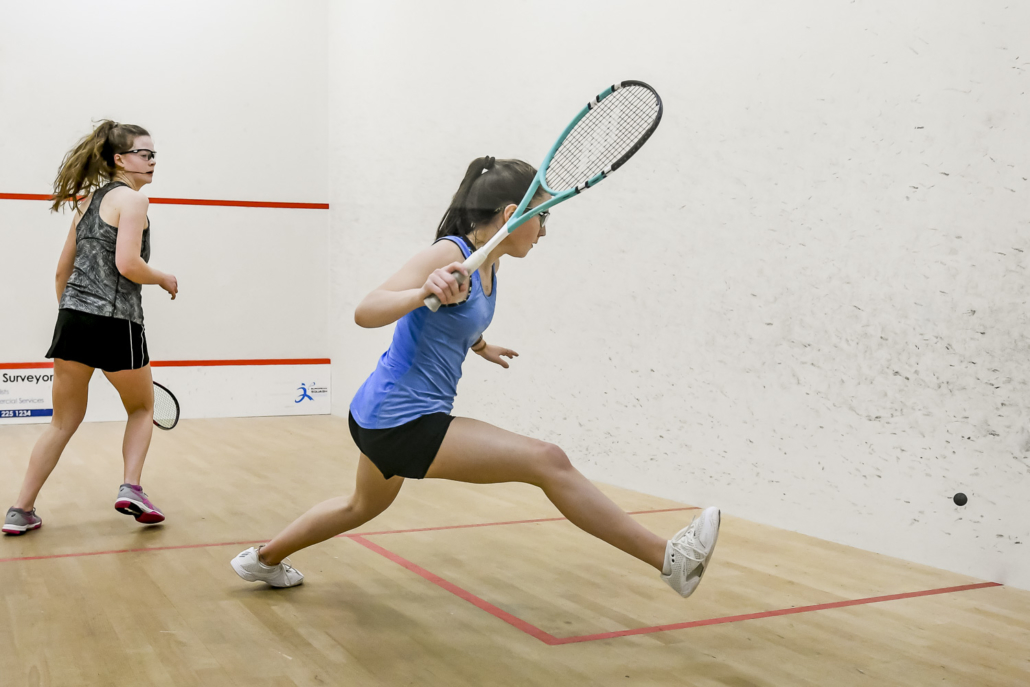 Top seed Azhan Khan (ENG) produced an excellent performance to win BU17 gold.
The 2017 BU15 runner-up didn't drop a game in his five matches and won the final against Singapore's Josiah Chong (5/8) 11-4, 11-7, 11-5.
"To get over the line this year is great, I'm really happy that I won," Azhan said.
"My final opponent played very well, he is a good player.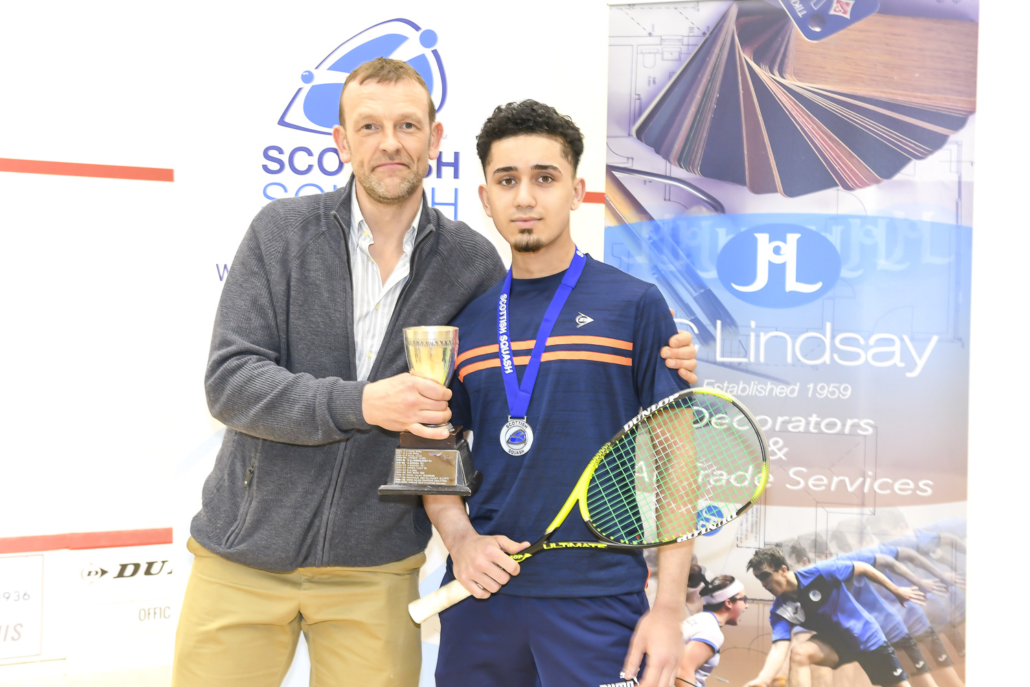 "I had to work hard at the end and I gave 110 per cent to win.
"My mindset was positive throughout and I'm proud that my training has paid off."
In a repeat of last year's BU15 bronze medal clash, ESC's Rory Richmond once again emerged victorious in the U17 equivalent against England's Louis Murray (3/4) with Louis retiring injured at 11-6, 11-5, 4-1 down.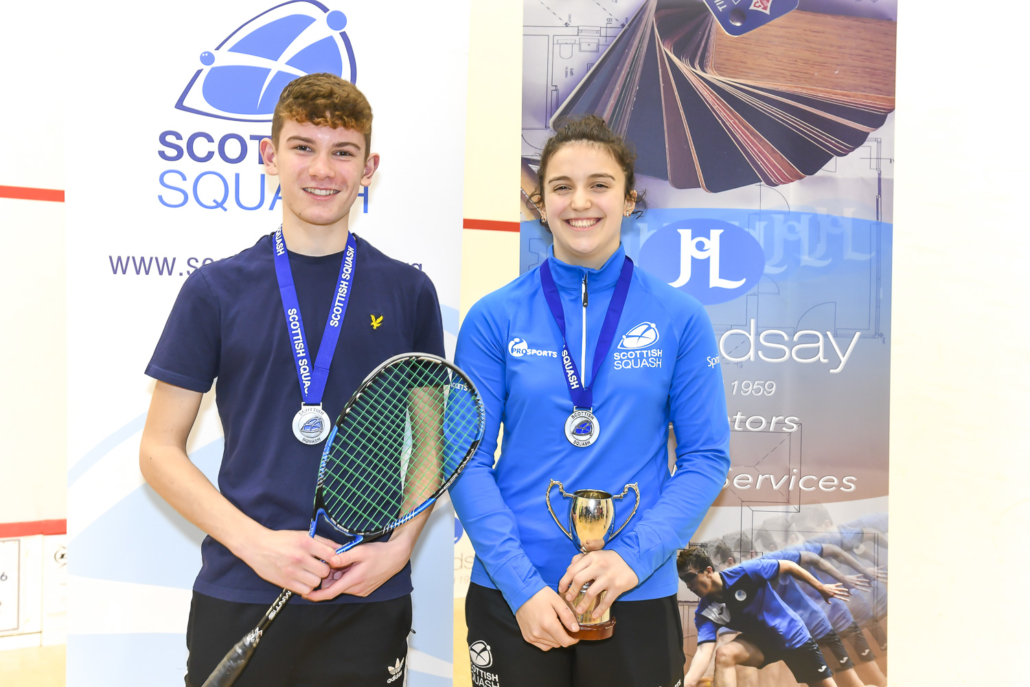 Meanwhile the GU15 final was one of the matches of the weekend.
In a tense, high quality encounter Japan's Akari Midorikawa (3/4) went one better than last year to seal gold after defeating impressive top seed Savannah Margot Ingledew (SA), 11-2, 9-11, 9-11, 12-10, 5-11.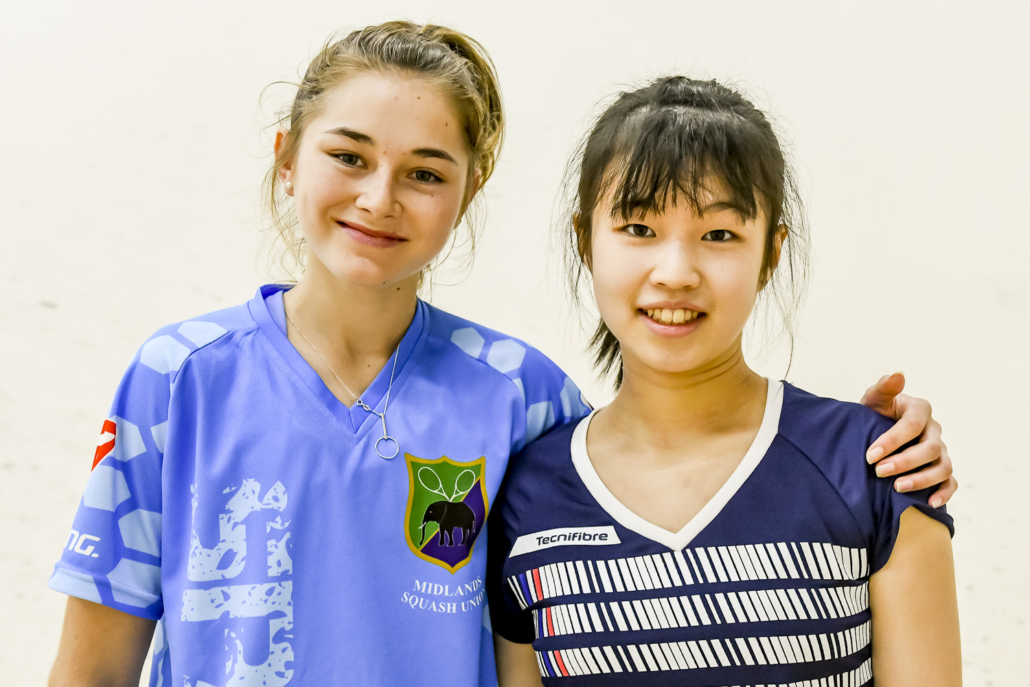 In-form Scot Rowan Niven (5/8) won GU15 bronze beating second seed Ananya Maheshwari (CAN) 4-11, 11-2, 11-8, 11-7.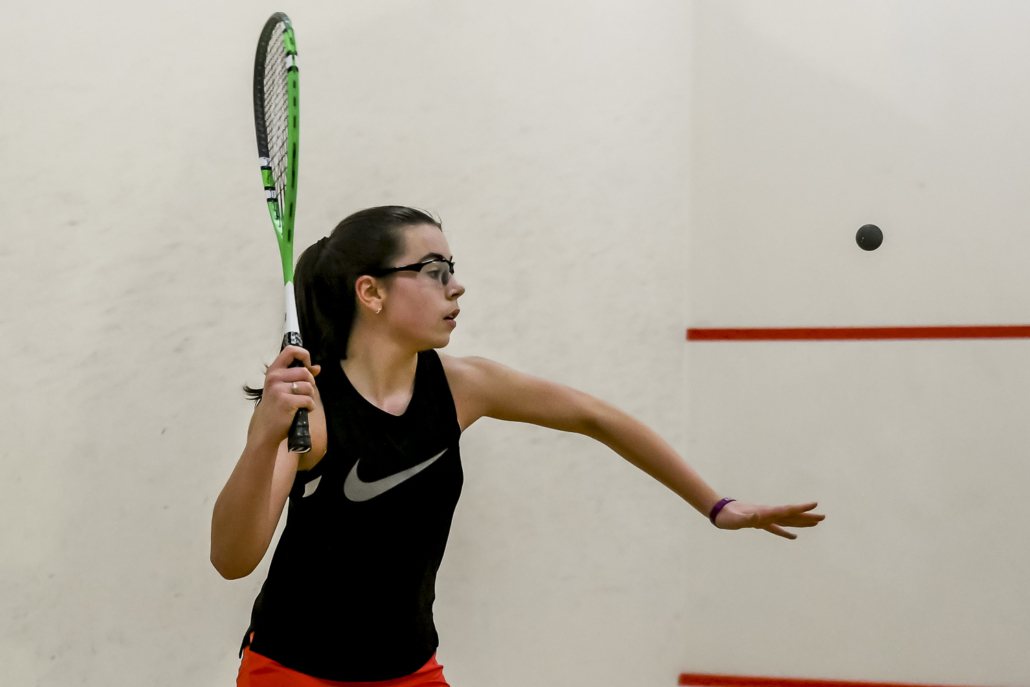 It was fourth time lucky for determined Columbian junior Juan Jose Torres Lara (1) who won BU15 gold this year.
After three previous SJO runner-up finishes he went one better in 2019 defeating Japan's Yujin Ikeda (3/4) 11-5, 12-10, 7-11, 11-4 in Monday's final.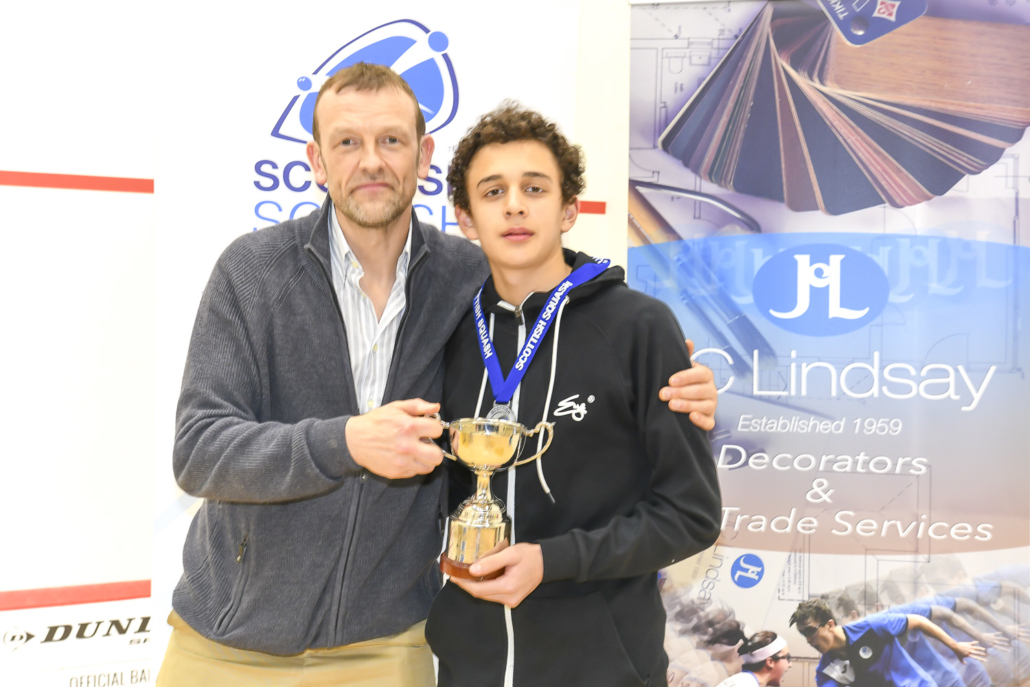 Having finished seventh last year Bridge of Allan's Kyle Penman (2) secured 2019 U15 bronze after an 11-9, 11-3, 11-5 win over Aussie Andre Lynn (3/4).
2018 BU11 champion Jayden Oon (5/8) made the step up to U13 level this year and produced an outstanding effort to win gold after a five game final thriller .
Having looked beaten in the decider Jayden produced some great squash towards the end to shock Japanese top seed Shunsaku Kariyazono 11-7, 11-7, 6-11, 5-11, 11-9.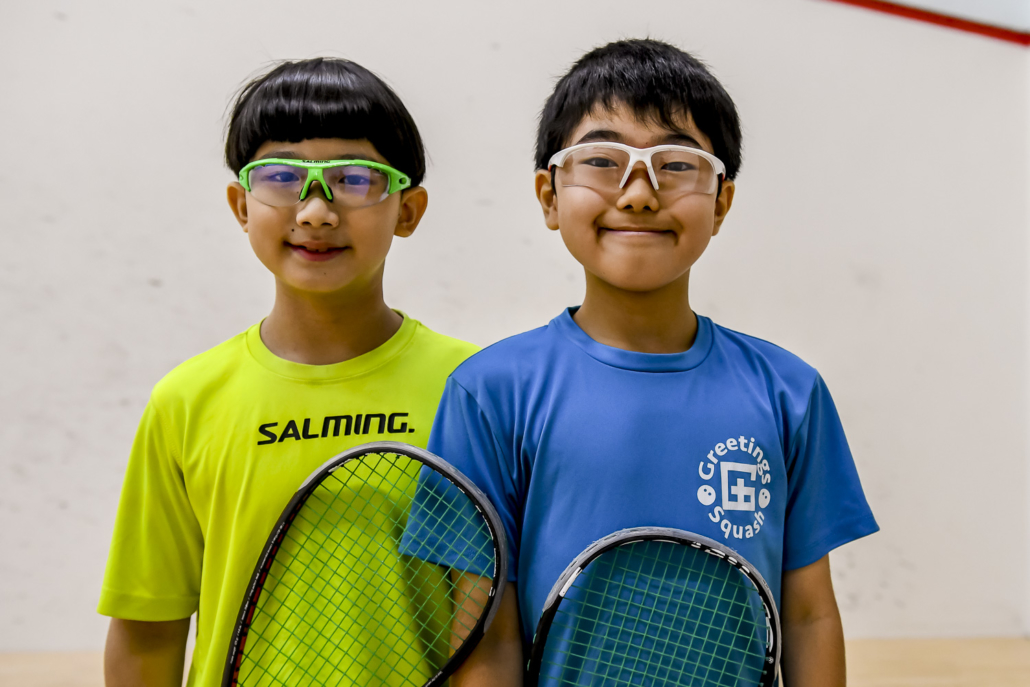 Unseeded American Colten Mclaughlin won BU13 bronze.
Indian Anahat Singh proved why she is one of the best GU13 players in the world after victory at this year's JC Lindsay Scottish Junior Open.
The top seed was too strong for Keertty Haridharan (2) in the GU13 final winning 11-1, 11-1, 11-1 and heads to the Dunlop British Junior Open this week as one of the title favourites.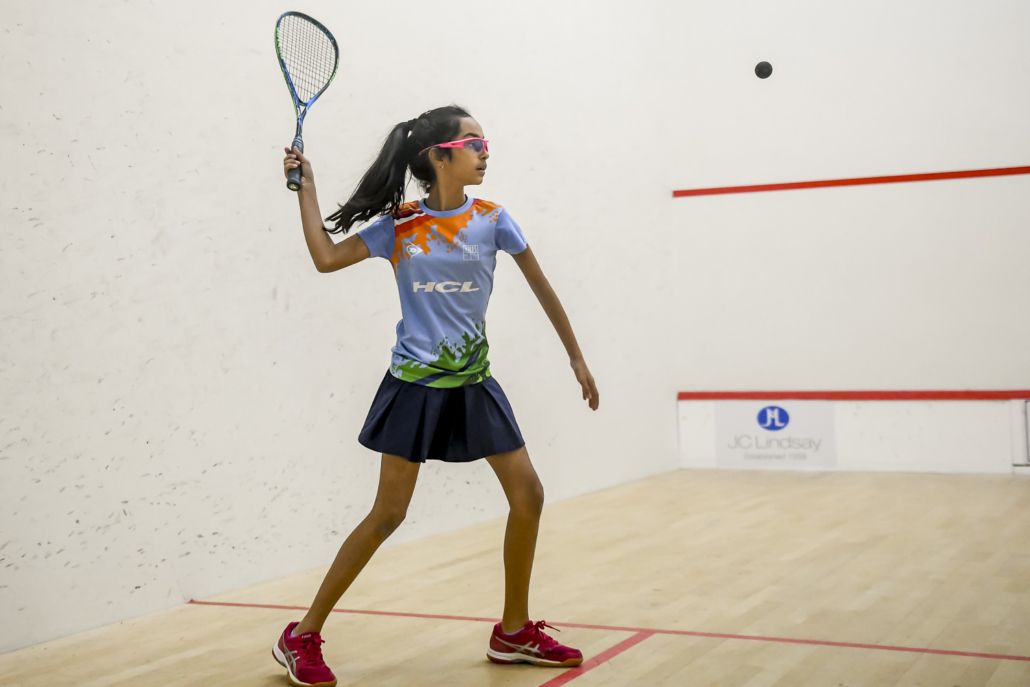 Poland's Maja Maziuk (5/8) won a deserved GU13 bronze medal.
The Boys U11 final this year was another high quality encounter which produced some spectacular squash.
It was a second gold for India as comeback kid Darshil Parasrampuria (5/8) won a terrific final game against talented second seed Brendan Tagliarini (USA), prevailing overall 8-11 8-11, 14-12, 11-9, 12-10. Credit goes to both players.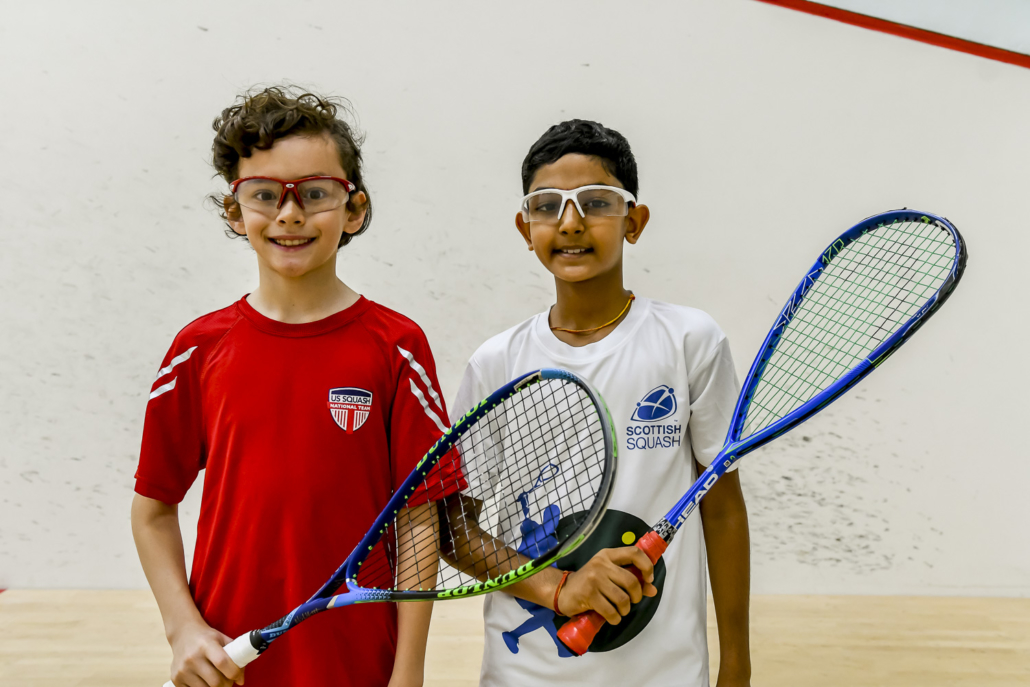 Zack Paton (1) was Scotland's first medalist of the 2019 tournament, going one better than last year in winning BU11 bronze.
He beat England's George Barker (3/4) 8-11, 11-5, 11-6, 12-10 in the 3/4 play-off.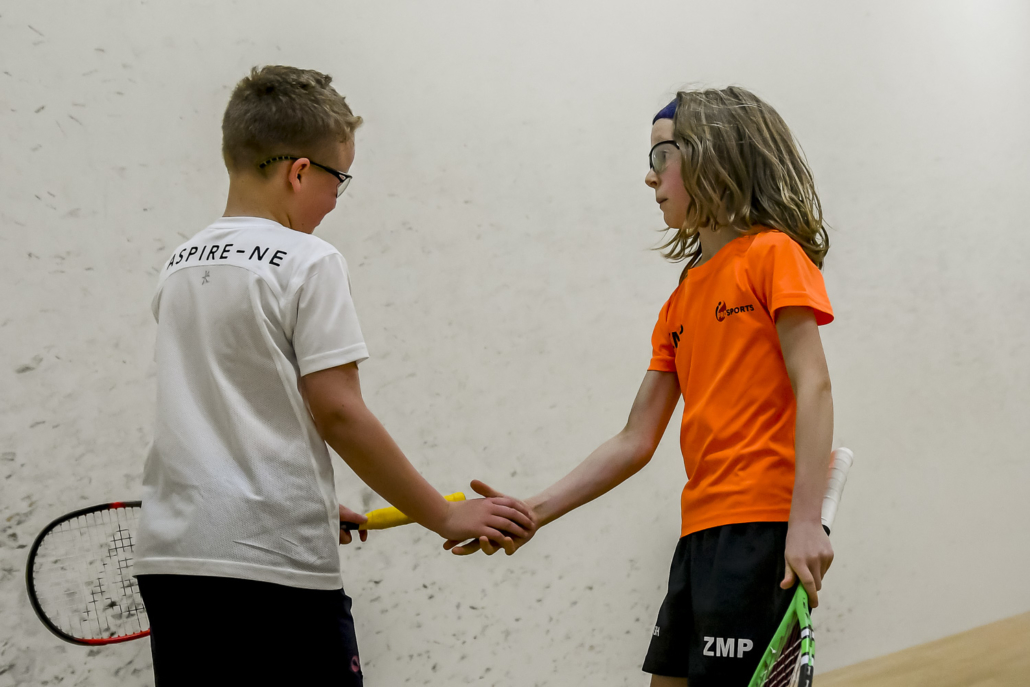 Canada's gold medal came courtesy of Veera Dhaliwal's (2) win in the round-robin event, her 13-11, 11-3, 11-8 victory in the opening match of finals day against top seed Jadishkumar Shirijah (MAS) proving decisive.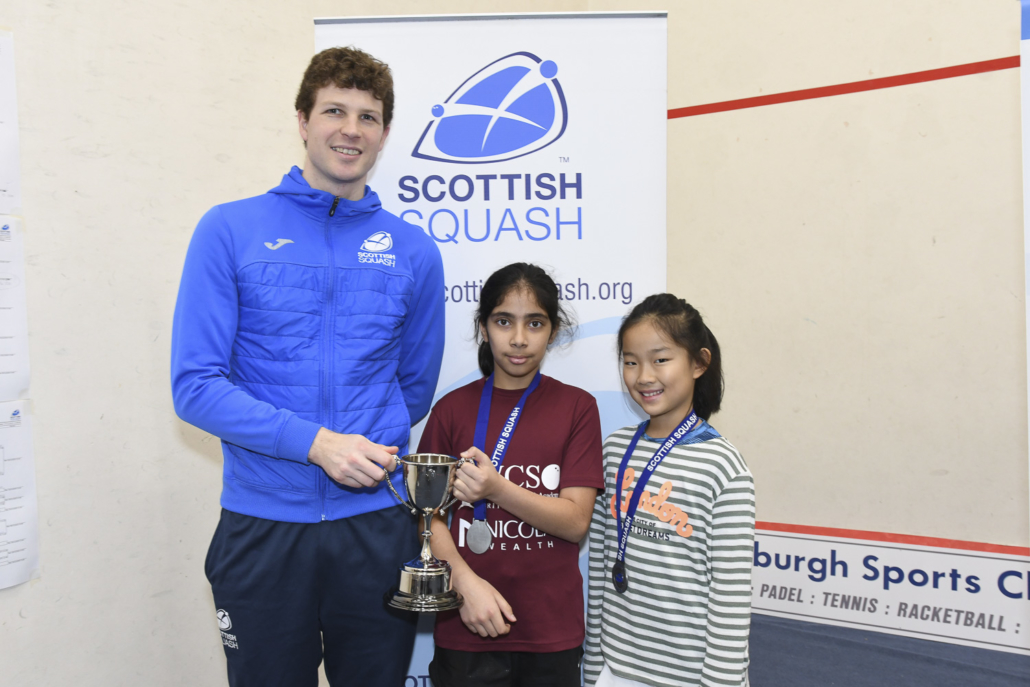 Jadishkumar claimed silver with Judy Liu (USA) sealing bronze.
A full run down of results can be found here.
Images from this year's event can be found on our Facebook page, here.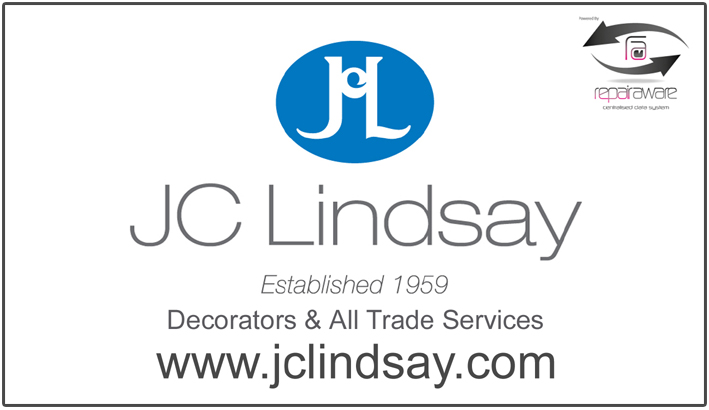 https://www.scottishsquash.org/wp-content/uploads/2019/12/U19winners.jpg
1000
1500
Andy Weston
https://www.scottishsquash.org/wp-content/uploads/2017/10/Scottish_Squash_Logo_LANDSCAPE-300x90.jpg
Andy Weston
2019-12-31 18:19:36
2020-01-01 14:39:45
Fitting finale closes decade at JC Lindsay Scottish Junior Open