Colinton Squashers set for Festival Fortnight
Today (Thursday, June 17) marks the beginning of Scotland's annual LGBTIQ+ sports festival, organised by LEAP Sports Scotland.
Festival Fortnight is a two-week programme of events which encourages LGBTIQ+ people and their friends to get more active by discovering what sport and physical activities are available to them.
As part of Festival Fortnight, Colinton Castle Sports Club is hosting a COVID-secure squash taster session on Wednesday, June 23, from 7pm.
Attendees will receive coaching from Scottish Squash High Performance coaches and there will be food and drink provided for socially distanced socialising in the lounge bar during and after the session.
Open to LGBTIQ+ people and friends aged 18 and over, the event is for those of all abilities, from first-timers to seasoned players.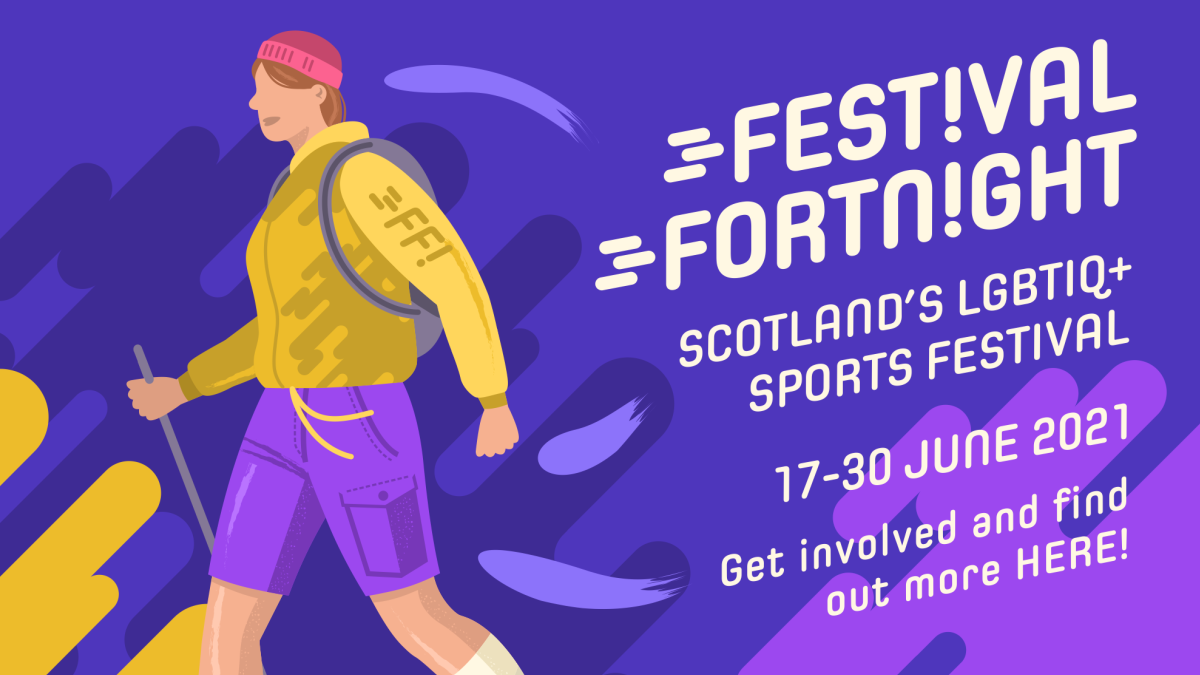 Colinton Castle Sports Club has been home to Colinton Squashers for more than 15 years – a social squash group which promotes squash to the LGBTIQ+ community in Scotland.
The group is the brainchild of squash enthusiast Jonathan MacBride who is a leading light when it comes to championing LGBTIQ+ rights.
He said: "Colinton Squashers began when I was working at Bank of Scotland 17 years ago. I met someone who played squash and we started the social club at Colinton, initially for work colleagues.
"People then asked if they could bring their partners along and when I was out socialising with other LGBTIQ+ people, I encouraged them to come along as well.
"Colinton Squashers expanded from there and it eventually became a destination for the LGBTIQ+ community to meet up and socialise, whilst keeping fit."
The Northern Irishman, who played junior and senior level squash for Ulster, continued: "To socialise and meet up with others outside of bars could sometimes be limited for LGBTIQ+ people.

"Colinton Squashers provided a different, healthy way of meeting like-minded people, without any pressure to drink alcohol, for example, or find a partner.
"So they became friends within a squash community and before the pandemic, people would come along, have a hit and a chat, a bite to eat and head home.
"The social aspect made a big difference."
Like many in the whole squash community, Jonathan works tirelessly to help grow the sport by promoting the fun, social and fitness aspects of squash.
The 42-year-old also has epilepsy and he is always keen to prove that you don't have to be "the fittest of the fit," he says, to play squash.
Colinton Squashers has inspired him to become a Level Two squash coach as well, with the aim to help fellow Squashers improve their game.
And in recent years, Jonathan's organised three tournaments at the club, with people coming from as far afield as Amsterdam, Dublin, Manchester and London to participate.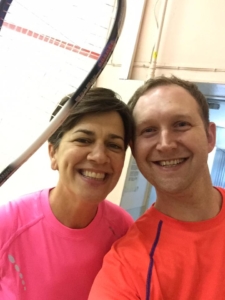 Despite being off court for so long during the pandemic, he has made sure Colinton Squashers have remained active and connected ahead of the Festival Fortnight event – the first time some will have been on a squash court since early 2020.
Jonathan explained: "During the first few months of the pandemic we socialised virtually, before it became apparent we weren't going to play squash for a while.
"LEAP Sports Scotland then got funding to help the LGBTIQ+ community keep fit and I was successful in applying for a grant which enabled Colinton Squashers to play Padel Tennis at Thistle Padel, 100 yards down the road from the squash club.
"It's allowed us to stay relatively squash-fit before the return to court.
"And what's great news is that we've even managed to encourage some new people along to the Padel events who will now potentially come along on Wednesday and become Colinton Squashers."
More information on Festival Fortnight can be found here.
To book your place at the Colinton Squashers Festival Fortnight event on Wednesday, June 23, email Jonathan – jjmacbride@hotmail.com
You can follow Colinton Squashers on Facebook, here
Colinton Squashers logo by Neish Design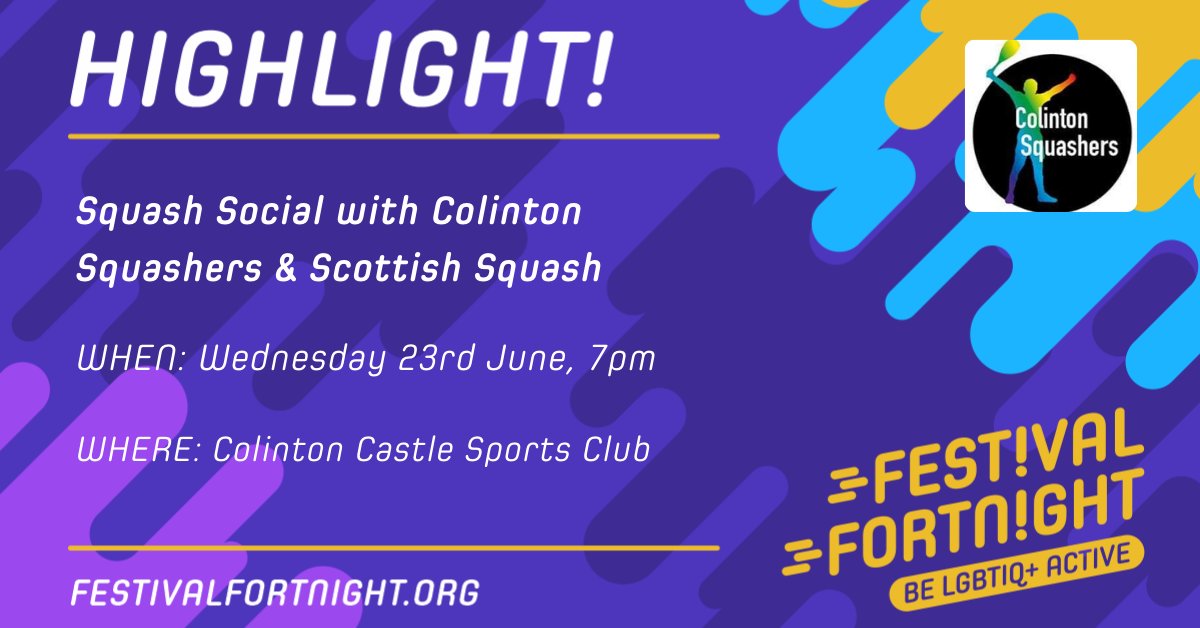 https://www.scottishsquash.org/wp-content/uploads/2021/06/50990979_1219424288205295_1203988592741842944_n.jpg
314
264
Allan McKay
https://www.scottishsquash.org/wp-content/uploads/2017/10/Scottish_Squash_Logo_LANDSCAPE-300x90.jpg
Allan McKay
2021-06-17 06:00:34
2021-06-30 16:44:18
Colinton Squashers set for Festival Fortnight