2019 Scottish Masters National Championships – Men's O35-O50 round-up
Andrew MacBean secured double gold on familiar territory last weekend (March 15-17), at the Scottish Masters National Championships – overcoming unfamiliar opponents.
Andrew bagged titles on the show court at Inverness Tennis and Squash Club where he grew up playing, getting the better of Andrew Bremner (3) in the MO35 final, 11-5, 11-3, 11-6, and Stuart Ayton (2) in a tense M040 final, 11-5, 8-11, 11-4, 11-9.
It was an emotional victory for the 40-year-old on Sunday having spent 18 months on the sidelines following a ruptured tendon in his pelvis.
"I was delighted with the outcome," the top seed said.
"I had won the Over 35s event in 2017 but was desperate to win the Over 40s title this year.
"I had never played Andrew or Stuart before but playing on my home court which I know inside out was a key factor in my wins, especially against Stuart.
"Luckily I got to play all my matches on that court and it felt like a homecoming."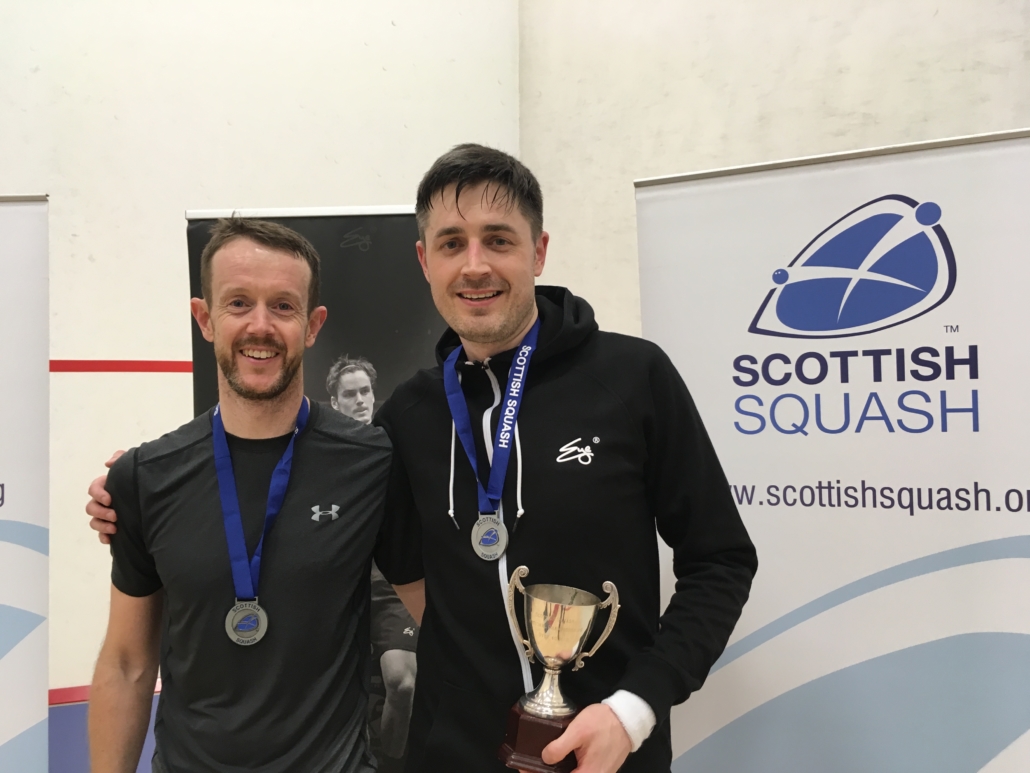 He added: "Andrew is a talented player but I had to be pretty ruthless to save energy for the O40s final.
"Against Stuart I needed to fight really hard to get over the line. He's a lovely guy and showed great sportsmanship throughout."
Iain Maltman (6) won the MO35 plate competition with Alex Blake (5) winning the plate in the M040s.
Edinburgh Sports Club's (ESC) Simon Boughton won his fourth Masters title on Sunday not dropping a game throughout the M045s event.
The number one seed beat Angus Woodward (3) 11-8, 11-2, 11-6 in the final producing some quality squash which impressed the court one crowd.
He said: "I'm really happy.
"In the last few weeks I have started to move well and playing in National League's against a few of the youngsters has really sharpened me up.
"I've only managed to play the East Masters on the Masters circuit this season but was very keen to play here.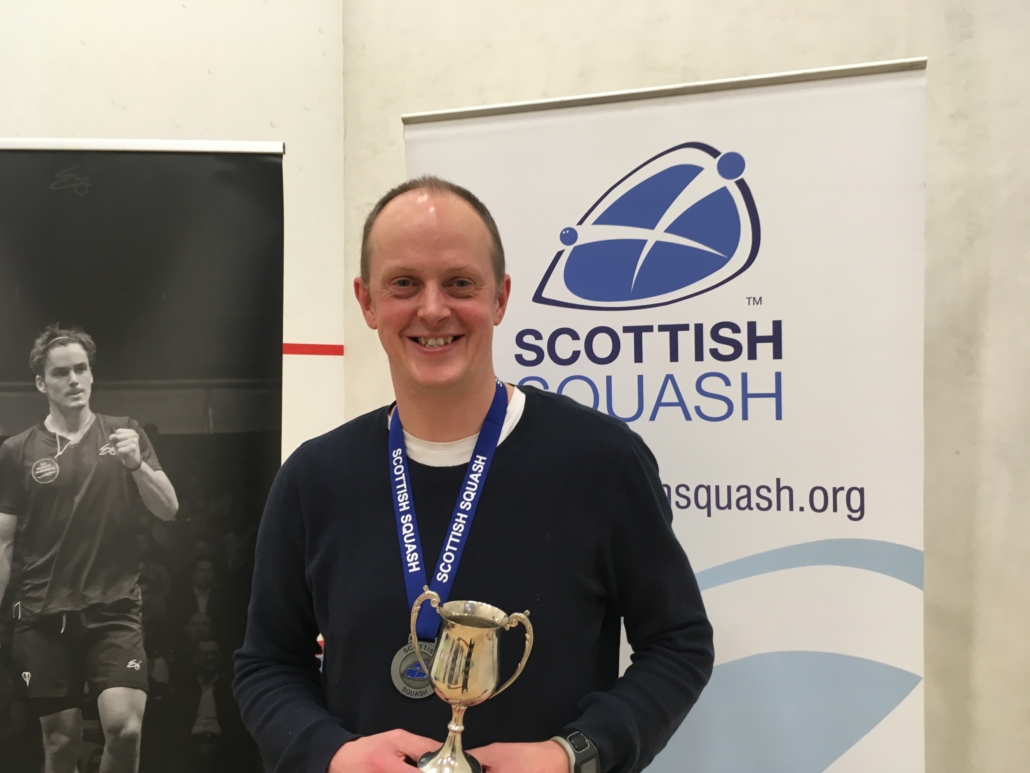 "I came into the event eighth in the rankings so winning this means a lot because I'm now in the top four and make the Scotland team.
"It has been a great family weekend, we love coming up to Inverness and the club is extremely hospitable and fun."
Seventh seed Nairn McMaster won the M045s Plate.
Mike Ramsay (1) made the trip north from Queen's Club in West London and was rewarded with gold in the M050s category.
He was fast-tracked into the Scotland squad for last year's Home Internationals due to injuries and has not looked back since having never played Masters events until 2018.
Victory on Sunday completed a triple crown for Mike on the Scottish circuit following wins at the Grampian and East of Scotland Masters.
The former ESC and Watsonian player said: "I was a late addition to the Scotland team last year and was determined to qualify outright this time by competing in the Scottish circuit.
"I turned 50 last year and only started playing Masters events after that.
"Playing for Scotland is a real privilege and the team camaraderie is great.
"It has got all my competitive juices flowing and it's great my body can hold up allowing me to play these events and for Scotland."
Mike beat second seed Paul Jenkins in Sunday's final 11-9, 11-8, 11-5.
He added: "Paul and I are former teammates from when I lived in Edinburgh 22 years ago and it was so good to get back on court together."
Unseeded Trevor Izzett won the M050s Plate.
For a full list of results, click here.
Read the Men's O55-O75 Masters Report here. Read the Women's Report here.
Players from 18 different countries will be vying for titles at the Springfield Scottish Squash Open in Edinburgh next month including, in the men's draw, Scots Alan Clyne, Rory Stewart, Chris Leiper and Fergus Richards with Georgia Adderley, Carrie Hallam, Lucy Murchie and Katriona Allen adding home interest to the women's draw.
For more information on the 2019 Springfield Scottish Squash Open and details of the draws, head to the official event website here.
Purchase tickets here.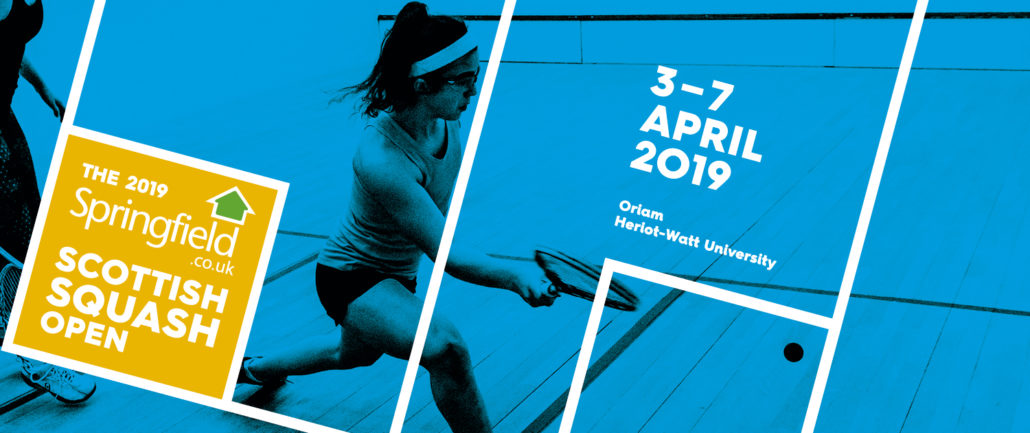 https://www.scottishsquash.org/wp-content/uploads/2019/03/IMG_2566.jpg
3024
4032
Allan McKay
https://www.scottishsquash.org/wp-content/uploads/2017/10/Scottish_Squash_Logo_LANDSCAPE-300x90.jpg
Allan McKay
2019-03-19 16:56:39
2019-03-20 21:34:46
2019 Scottish Masters National Championships – Men's O35-O50 round-up