The world may feel like it has ground to a standstill but Scottish Squash are continuing to looks at ways to grow our sport.
We are at the beginning of a new strategic plan – A Sport For Health – where the main development aims are to bring the 'world's healthiest sport' and all of its physical, mental and social benefits, to as many people as possible.
We're on a journey to show that squash is a diverse sport that can be enjoyed by everyone and anyone.
Improving ways you can access squash and increasing participation for women and girls is central to our plans.
As such, earlier this year we were delighted to bring on board Cara Shearer as the latest member of our team at Scottish Squash.
Cara is our new Club Development Officer (Women & Girls) – a key member of the Scottish Squash Development Team who will support clubs to grow and sustain female participation in squash across Scotland.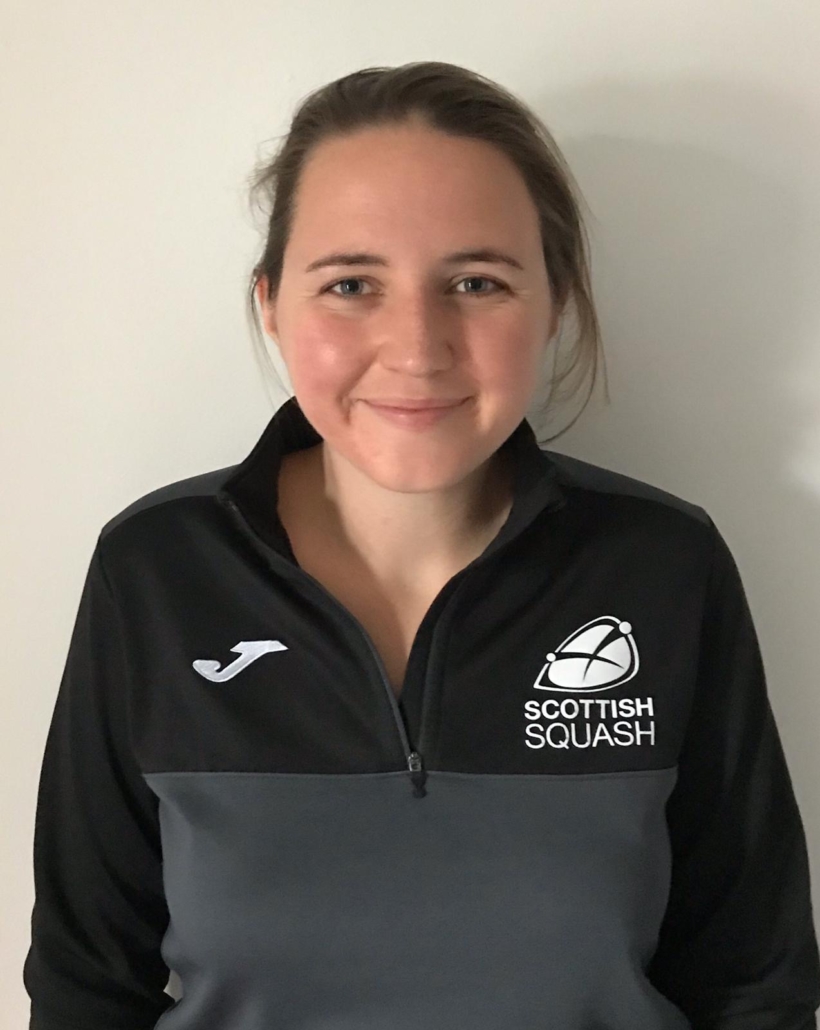 We recently sat down with Cara to get to know more about her and this newly created role she has taken on.
1) What have you been doing prior to joining Scottish Squash?
I have recently completed my PhD in Sport and Exercise Science at Liverpool John Moores University, focusing on the assessment of physical literacy in primary school aged children.
While continuing to work as a researcher alongside the post of Women and Girls Development Officer, I also actively support teaching and learning across the sport and exercise science department while leading various external projects that aim to support people to lead active and healthy lives.
2) What will your role at Scottish Squash involve?
The role will mainly involve working to support female participation across Scotland.
In particular I am keen to understand the barriers facing women within sport, while working with participants to overcome these.
I will be focusing on the development and integration of some really exciting projects, from H//T SQUASH and G/RLS DO SQUASH to tackling period poverty within our clubs.
We are also currently in the process of piloting and refining some different initiatives and it feels like an extremely exciting time for the sport in Scotland.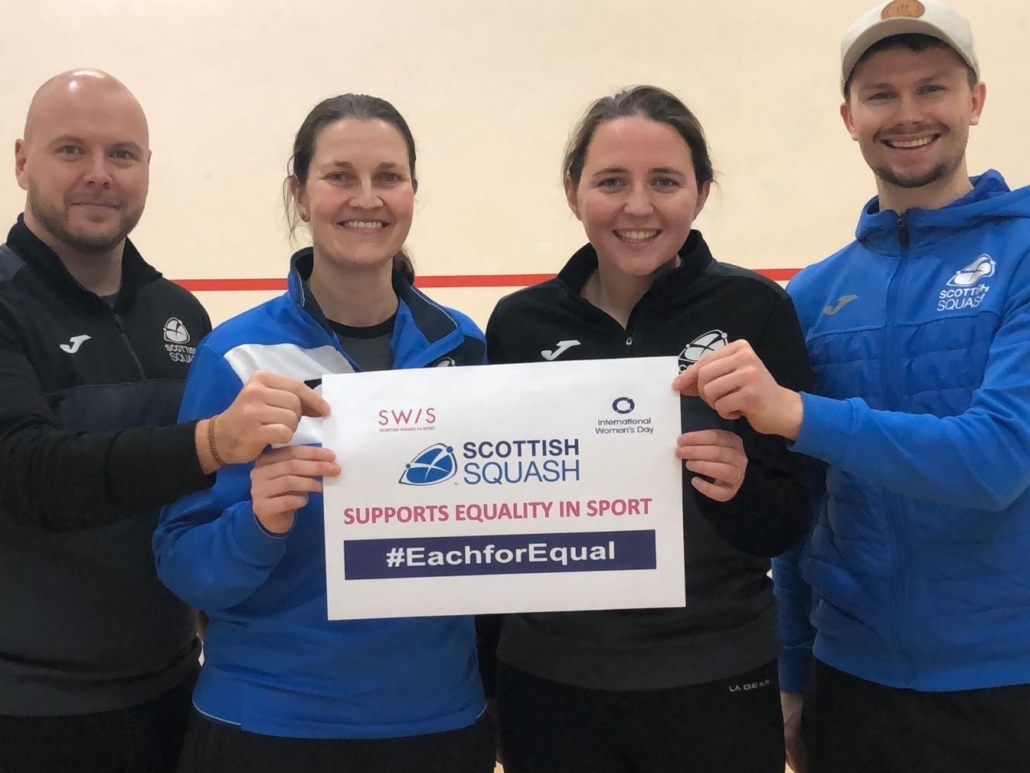 3) What stood out about this new role?
The role itself stood out as it is focused on working predominantly with women and girls. This is an area of interest for me and a group that I am passionate about supporting.
In addition, after researching Scottish Squash prior to applying, the commitment to promoting a culture change and embracing innovative practice (e.g. H//T SQUASH) was evident and this inspired me to apply.
After spending the past few years in a research capacity I was extremely motivated to get involved with work in practice to try to create positive and lasting changes for women and girls in sport.
4) What are your passions?
I have always had a passion for engaging the female population in sport and physical activity as I am well aware (both from a research perspective and as a female myself) of the barriers and challenges many women and girls face to participating.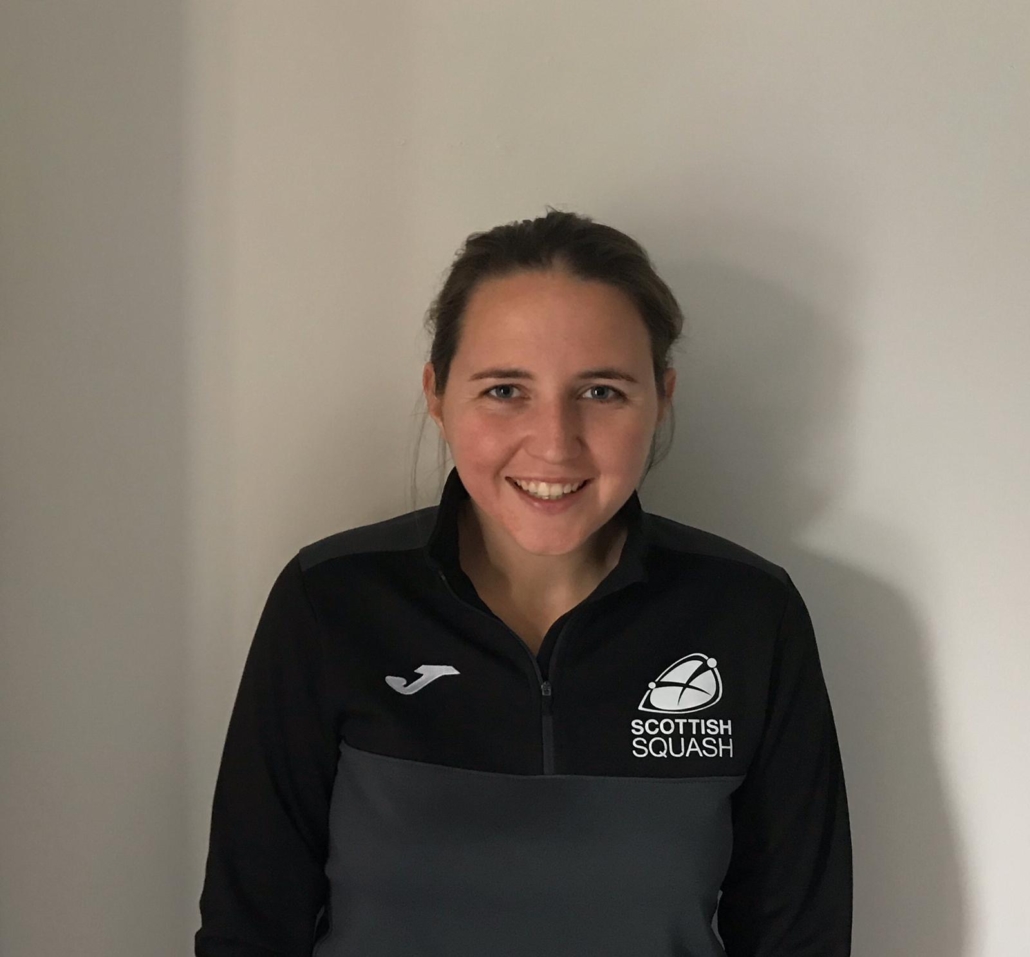 I have always loved and participated in sport and I am fortunate to have grown up surrounded by many inspiring female role models who made me realise that sport can be for everyone.
I am currently enjoying playing squash more regularly and learning even more about this dynamic sport.
To get in touch with Cara, please email her on cara.shearer@scottishsquash.org
——————————————————————————————————————————–
Don't let the squash club shutdown steal your motivation to improve!
With everybody following Government guidance to #StayAtHome, we have decided to launch our new School Squash Resource early.
There's plenty that can be done in and around the house. Full details, click here.
Meanwhile, the Scottish Squash performance players have a fun 'Stay At Home' circuit just for you! See below.
https://www.scottishsquash.org/wp-content/uploads/2020/03/IMG_6434.jpg
1009
1345
Allan McKay
https://www.scottishsquash.org/wp-content/uploads/2017/10/Scottish_Squash_Logo_LANDSCAPE-300x90.jpg
Allan McKay
2020-04-02 13:34:23
2020-04-02 13:34:24
Meet Cara Shearer – Club Development Officer (Women & Girls)