The Sterling Trucks National Championship trophies remain in familiar hands this evening (Sunday) after both Lisa Aitken and Alan Clyne retained their titles at Edinburgh Sports Club.
It was a sixth successive national title for Clyne and a remarkable ninth overall whilst Aitken was also celebrating back-to-back titles.
Lisa's victory continues her rich vein of form which has seen her land three PSA Tour titles since mid-December and secure notable scalps at the world's biggest events, including the Tournament of Champions and the 2019 World Championships.
She was strong favourite going into the event but showed no sign of nerves in Sunday's final, beating Alison Thomson 11-3, 11-3, 11-4 on court five in a repeat of the 2018 gold medal match.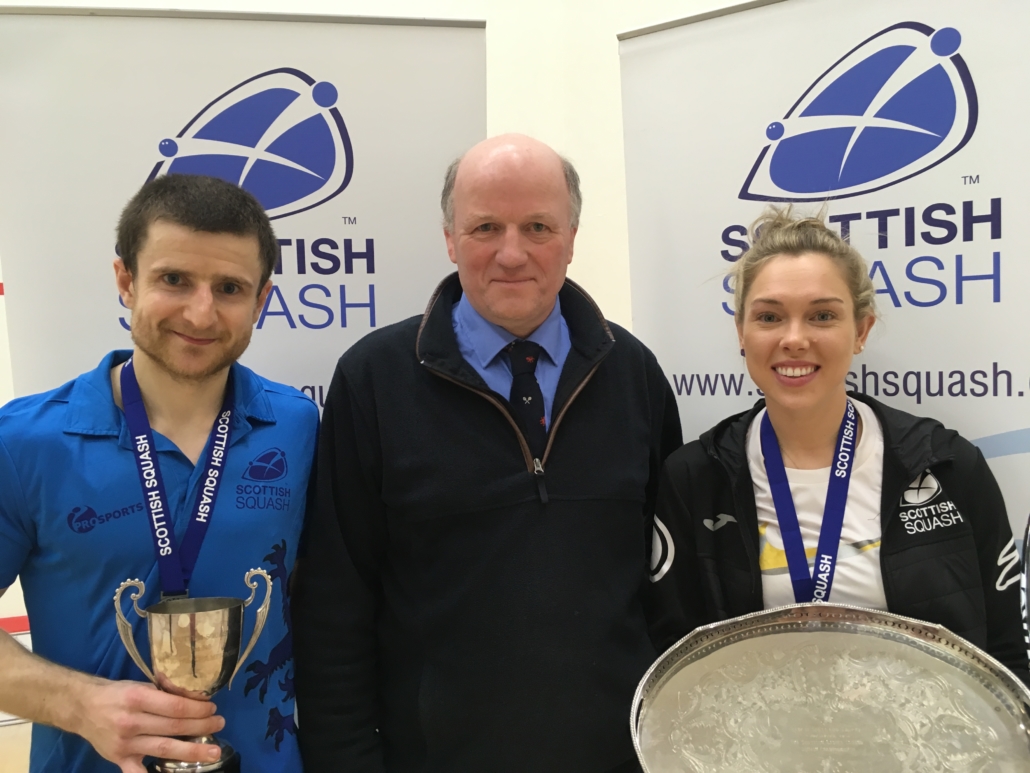 Lisa beat Carrie Hallam (5) 11-3, 11-5, 11-6 in Saturday's semi-final and didn't drop a game throughout the tournament.
Second seed Alison Thomson was too strong for Georgia Adderley (3) in their semi-final, winning 13-11, 11-9, 11-9.
After the final, Aitken said: "I was very pleased to get the win because the nationals is one I look forward to on the calendar and it's a really important tournament to win.
"It brings a slightly different pressure and excitement compared to a PSA event, especially when, on paper, you're expected to win.
"As I have noticed against playing the very top players recently, you can switch off for a second and the game can be gone.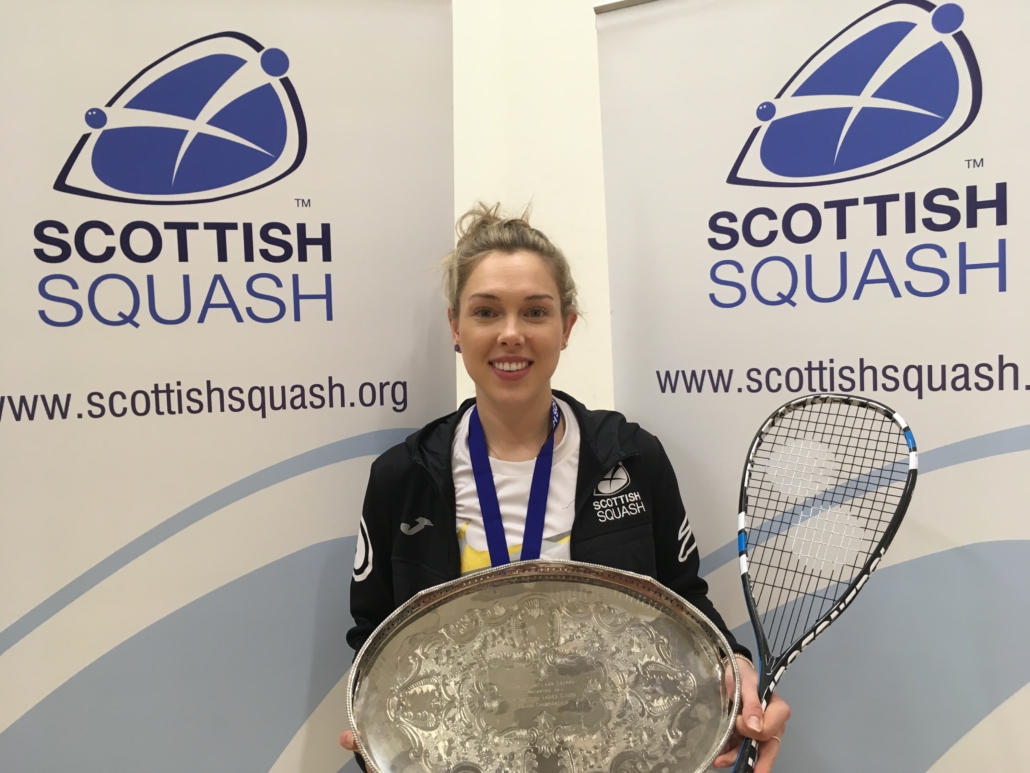 "So in this final I wanted to focus as if every point was a clean slate.
"I was solid throughout, playing how I wanted to play and not letting the nerves get the better of me."
Scotland's number one was equally delighted with the high number of females competing in this year's nationals which she felt added to the occasion.
"Turning up and seeing so many Scottish players in a tournament is great," she enthused.
"You will always get a great atmosphere at ESC but it really makes a difference for me seeing Scottish players of all ages competing here.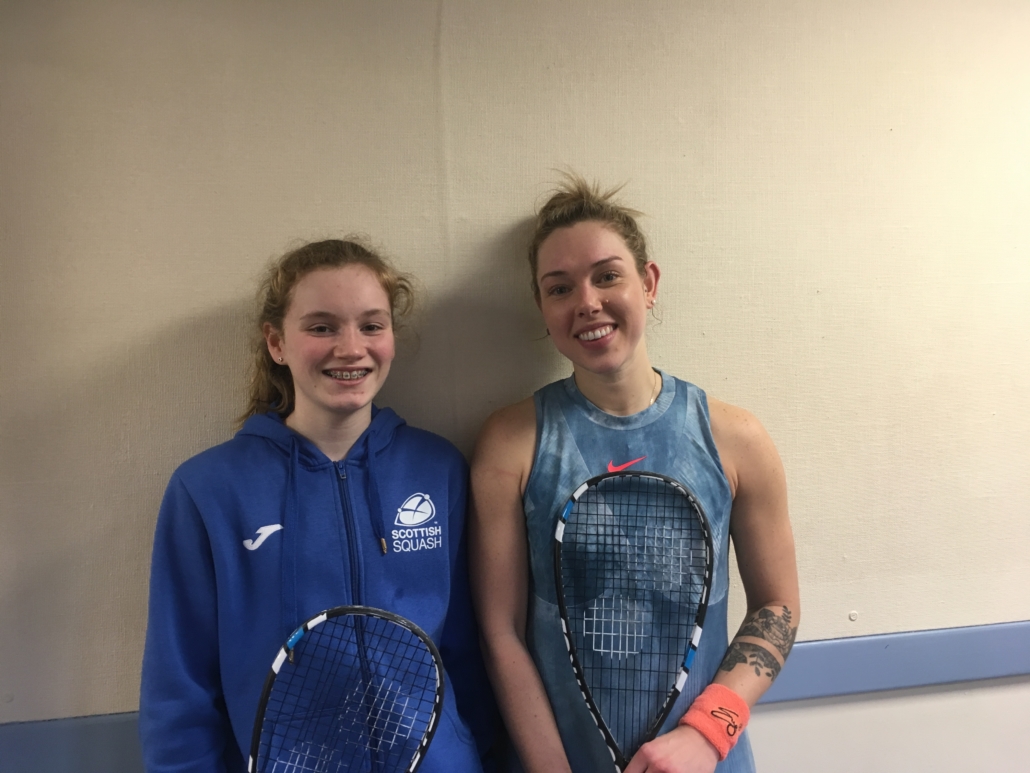 "I also want to set a good example for the young ones and be a role model but if they are not around and learning from you then that's harder.
"So it has been great this weekend to be around all the junior players. Growing up I didn't really have any females to look up to and ask questions but having been around players from other countries, I realise how important it is to be that person."
She added: "Kylie Lindsay (Senior Performance Coach) has come in at Scottish Squash and done fantastically to engage with the females, be that girls, mums or Masters' players and encouraged them to get more involved at national level, not just at their clubs."
Meanwhile, Georgia Adderley sealed bronze after beating Carrie Hallam in the 3/4 play-off – 8-11, 11-2, 11-5, 11-6.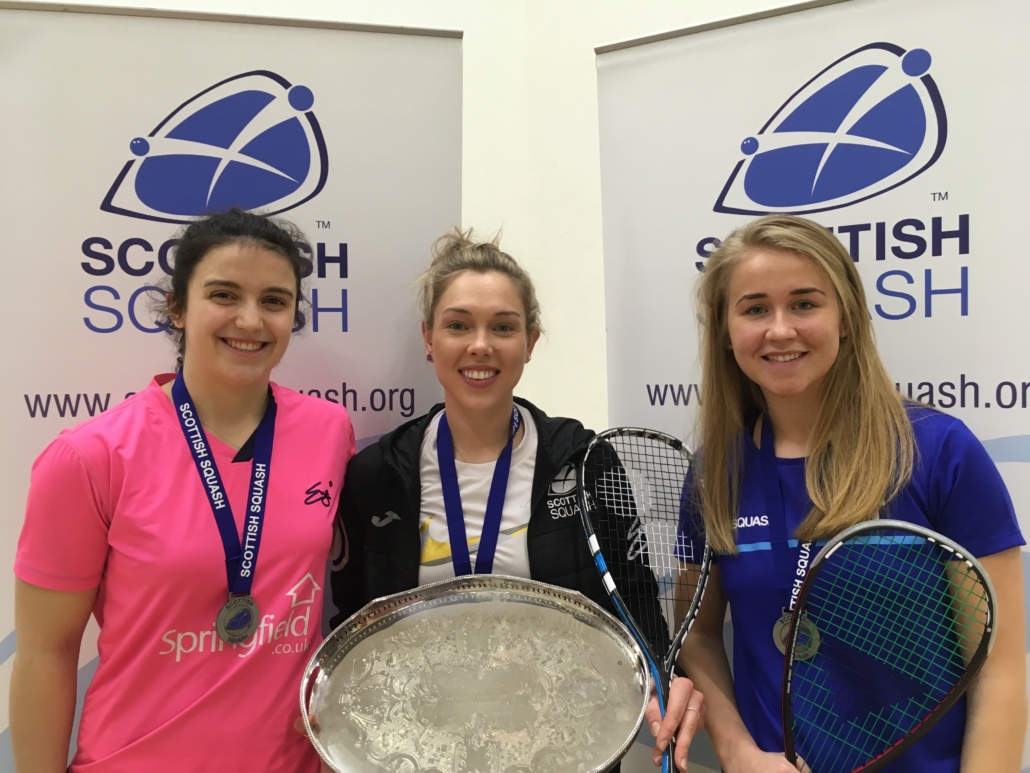 With Greg Lobban in such great form and at a career high world ranking of 27 going into the men's event, defending champion Alan Clyne was second seed this year.
However he produced some impressive squash on his way to the final, particularly impressing in Saturday's 11-9, 11-1, 11-7 semi-final victory over Stuart George.
Clyne continued the momentum heading into Sunday, eventually getting the better of his 2016 World Championship winning doubles partner in three tight games.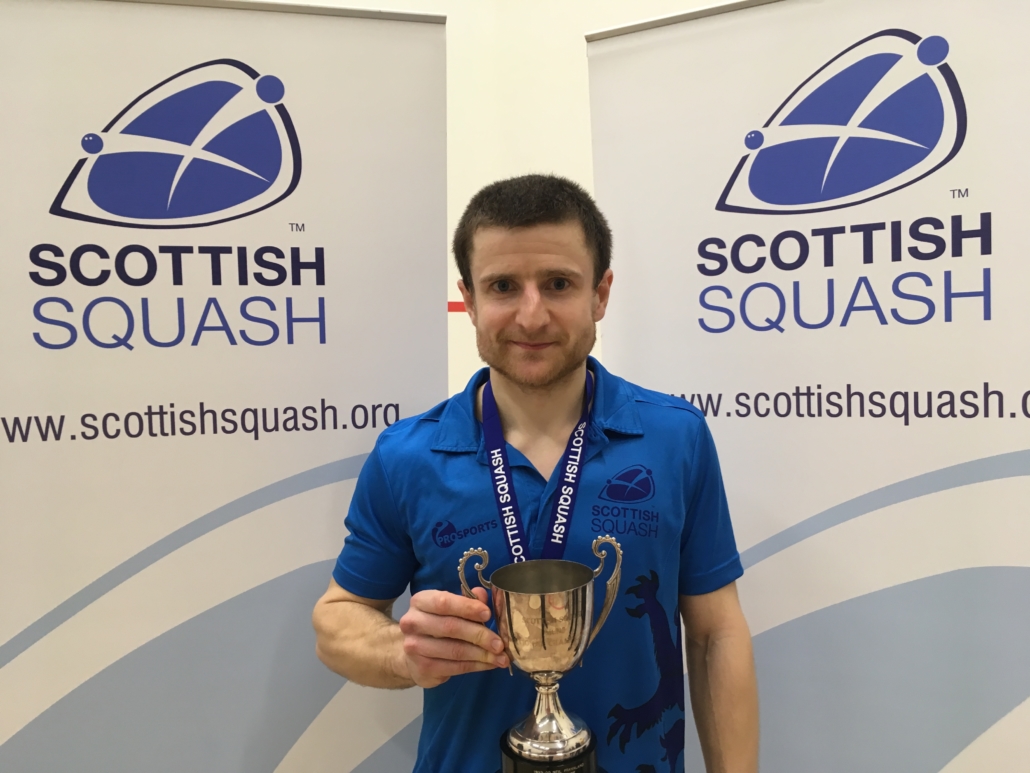 The final lasted 77 minutes on court five with Clyne prevailing 11-8, 15-13, 12-10.
He said: "I am proud to be Scottish so to have the national title for another year is great.
"It's always an aim for the season because the national championships have a lot of prestige attached to it.
"I was happy with my performance, Greg is a great player and playing really well at the moment.
"You go in against him knowing it's going to be a tough match and I was really delighted to get title number nine.
"The second and third games could have gone either way so I was happy to sneak through them and get it done in three.
"I was pleased with my length and managed to contain Greg quite well and my straight game was pretty good as well."
He added: "I don't think I played the senior nationals until I was about 18 but to have so many youngsters competing in the men's and women's draw this year was great.
"It shows we are working hard to get a lot more players involved in the sport in Scotland."
Rory Stewart (4) sealed bronze in the men's event courtesy of victory over Stuart George (3) in the 3/4 play-off, 17-15, 11-1, 11-5.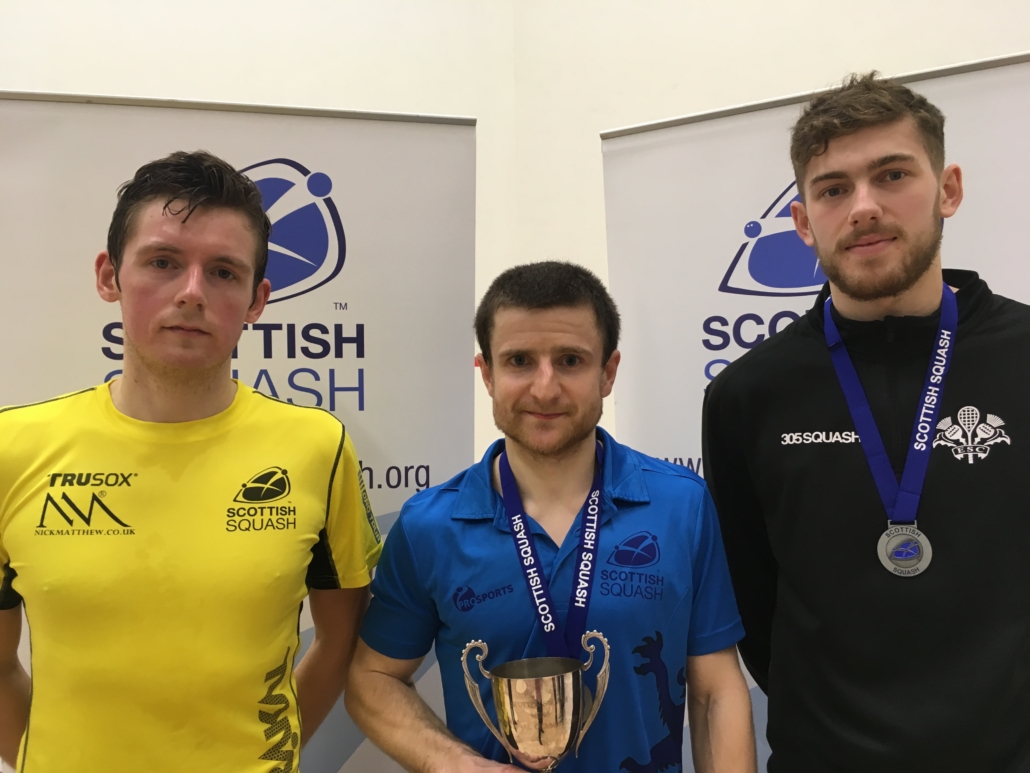 2019 Sterling Trucks National Championships, full results, click here.
—————————————————————————————————————————————–
Springfield Scottish Squash Open – Tickets now on general sale!
To purchase tickets, click here.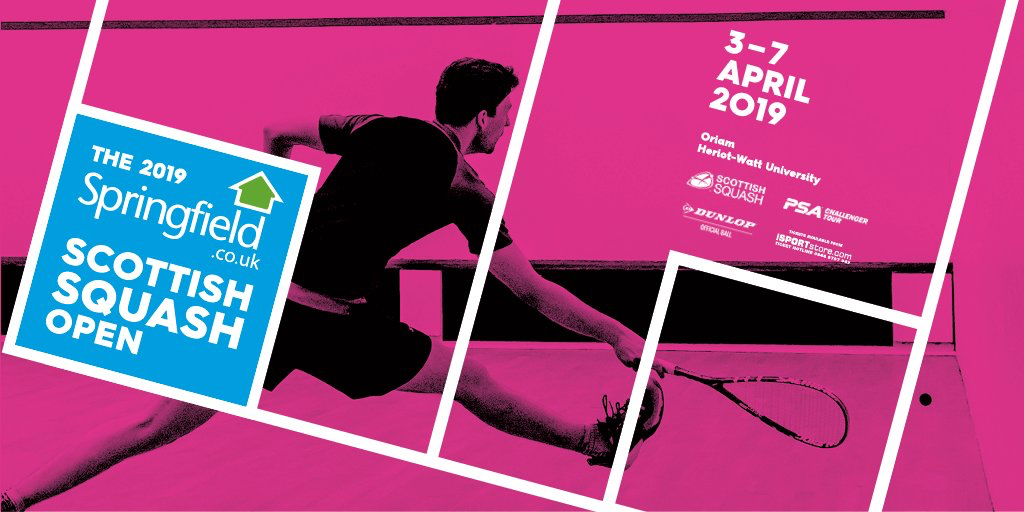 https://www.scottishsquash.org/wp-content/uploads/2019/03/ClyneAitkenNationals2019-1.jpg
3024
4032
Andy Weston
https://www.scottishsquash.org/wp-content/uploads/2017/10/Scottish_Squash_Logo_LANDSCAPE-300x90.jpg
Andy Weston
2019-03-03 23:08:12
2020-03-15 20:02:19
Aitken and Clyne retain titles at 2019 Sterling Trucks National Championships