Sizzling summer continues for Scots
Scotland's top squash players continue to impress since the return to competitive action with more titles won over the weekend.
Rory Stewart's rich vein of form shows no sign of abating after he picked up his second PSA Tour title of the month and third overall.
The top seed from Perth claimed victory at the Carlisle Squash Club PSA Open on Friday (July 23) beating England's Miles Jenkins (2) in five games – 11-7, 9-11, 6-11, 11-8, 11-5 – the match lasting 75 minutes.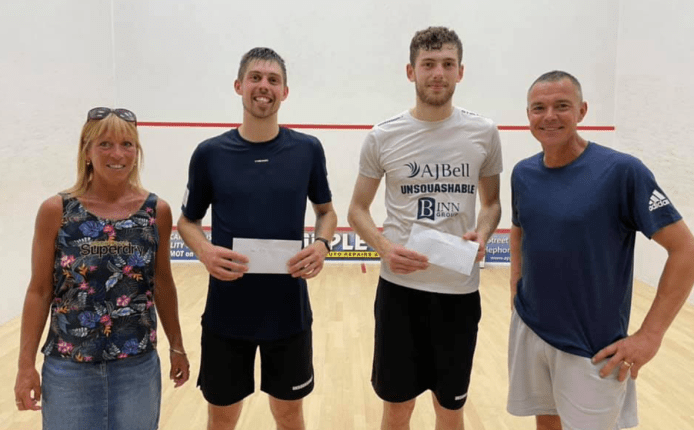 It follows his win at the City of Peterborough Squash & Racketball Club Open where he again got the better of Jenkins in the final.
Last weekend Rory was an impressive runner-up at the Eriswell Challenge PSA event, the fourth seed missing out on the title to Max Lee in another lung-busting five game marathon – 7-11, 11-4, 11-8, 6-11, 11-5 (83m).
In June, the 25-year-old Scot also finished second at the Anyos Park Open 2021.
Fergus Richards from Elgin reached the quarter-finals last week in Carlisle with Aberdeen's Chris Leiper going out in round one.
Meanwhile, there was podium joy for another Scot at the weekend – Alasdair Prott claiming his maiden PSA Closed Satellite title on Saturday (July 24).
The 20-year-old was competing at the 305SQUASH Open in Crewe which was the second instalment of the 305SQUASH Tri-Series.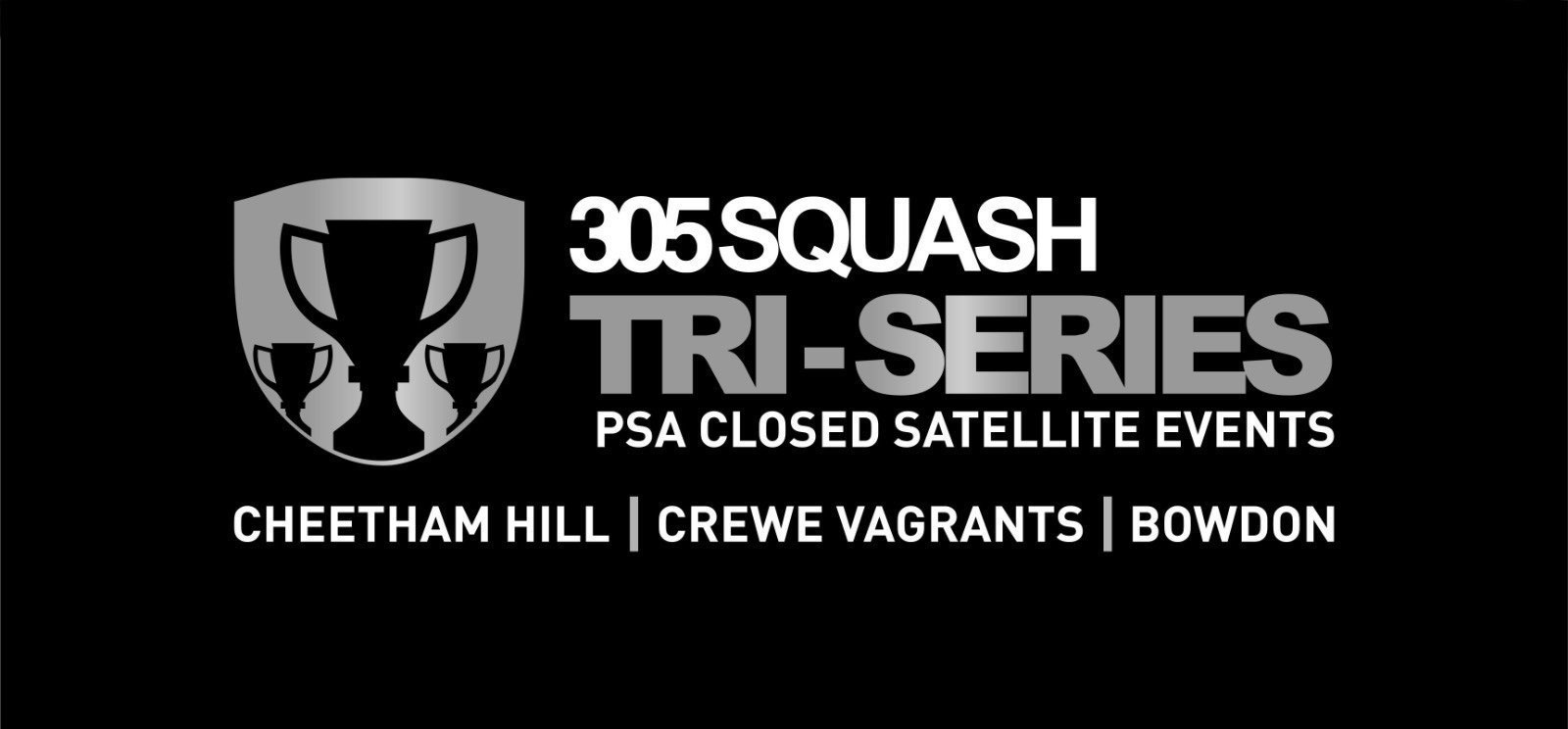 Alasdair didn't drop a game throughout the tournament, beating Finnlay Withington (ENG) in the final, a player who had got the better of him in the semis of the Cheetham Hill 305Squash Open (July 11).
The Inverness-native said: "It feels really good. I played a lot better this time and was really happy with my performance.
"I watched back the previous match against Finnlay with Scottish Squash coaches Paul Bell and Kylie Lindsay and we identified that I was playing well in spells but was too up and down.
"The quality was higher this time and importantly I was able to maintain that quality for longer spells.
"I made less mistakes and it was a better all-round performance."
He continued: "I'm feeling good getting back into competition and I think the whole Scottish squad are showing that the hard work in training we all put in before the restart is paying off.
"Physically I feel stronger thanks to the team at sportscotland and my squash is improving.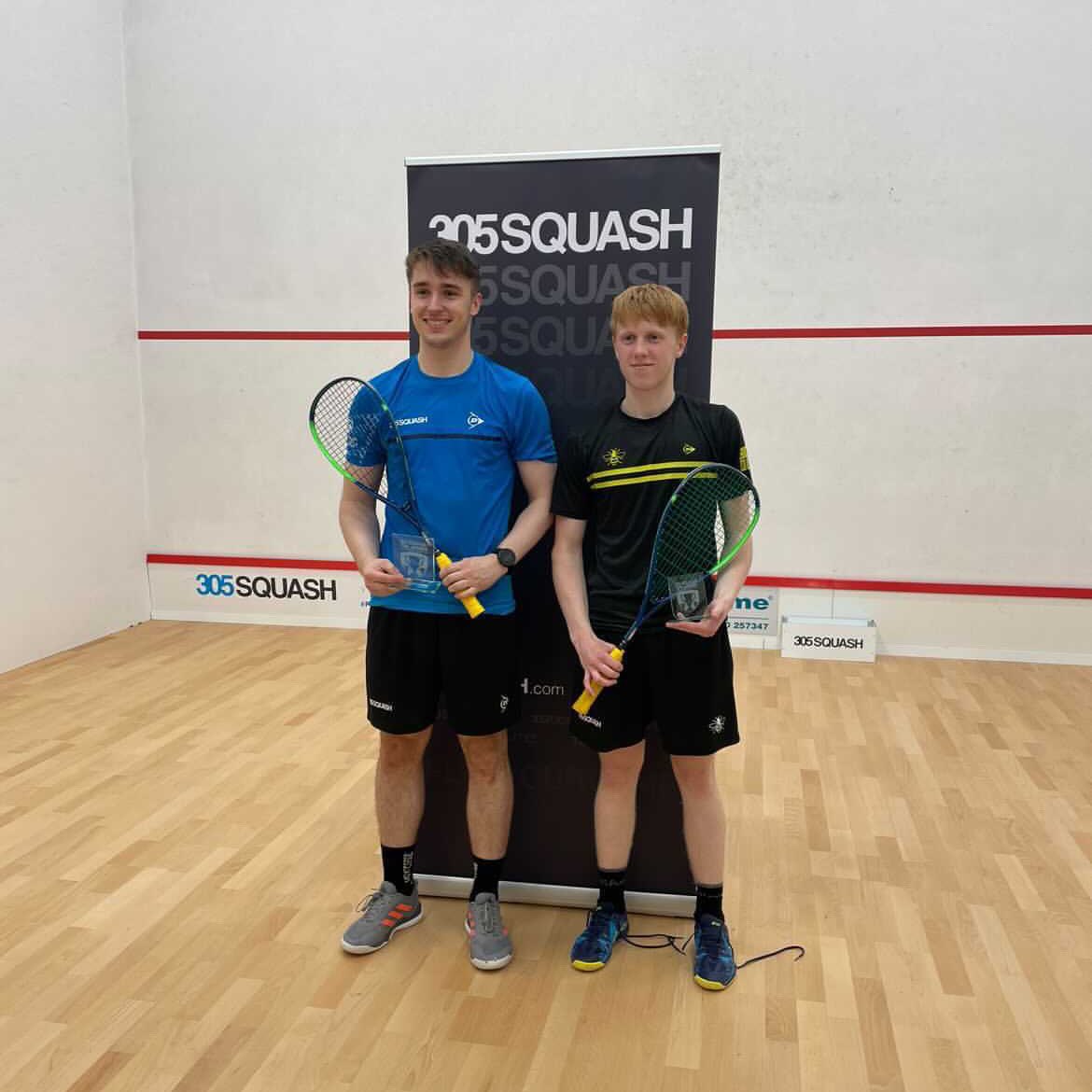 "I'm now playing in more professional tournaments and beginning to adapt following so many years on the junior circuit."
On Rory Stewart's recent success, he added: "Rory's in brilliant form and getting some really good back-to-back results now. No one has ever doubted how good he is and the consistent results are proving that."
This Thursday (July 29) Rory, seeded four, is competing at the Berkhamsted Open, taking on Elliott Morris Devred (WAL) in the first round.
Alasdair heads back to Greater Manchester to compete at the Cheetham Hill Classic 2021.
He'll be picking up the phone to Rory for advice because he takes on Miles Jenkins (2) in round one on Thursday whilst Fergus Richards won't need to look too far to get the lowdown on his R1 opponent in Cheetham, Finnlay Withington.
Meanwhile, it continues to be a successful summer for Scotland's Georgia Adderley after she reached another final on Saturday.
The 20-year-old from Edinburgh finished second at the Arion Homes Off The Wall Open, with Georgina Kennedy (ENG) claiming the title in three games.
Earlier this month the Scot won her first PSA Tour title at the City of Peterborough Squash & Racketball Club Open before her PSA World Championship debut in Chicago saw Egypt's Rowan Elaraby (WR12) get the better of her in round one.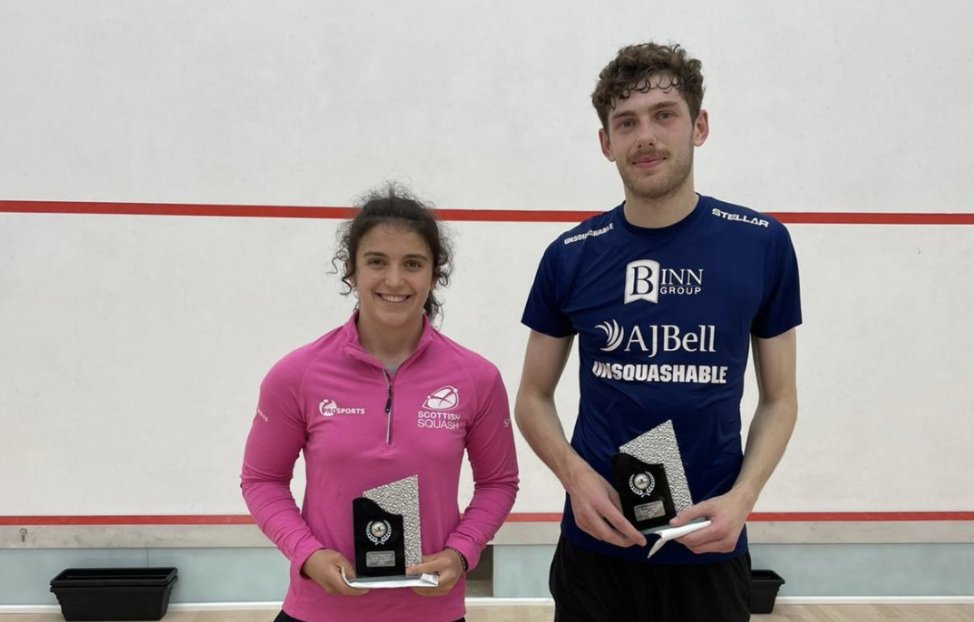 Since competitive squash resumed, three-time British Junior champion Georgia has also finished runner-up at the New Malden Squash Festival and the Bexley Satellite tournament.
Perth's Katriona Allen reached round two at the Off The Wall Open with Alison Thomson reaching the last four.
In an all Scottish-affair this Thursday (July 29) Katriona will take on Georgia at the Berkhamsted Open.
The event also sees Scotland's number one Lisa Aitken back in action having last competed at the World Championships.
The second seed takes on Charlotte Jagger (ENG) on Thursday with her 2016 Commonwealth Games doubles partner Alison Thomson (5) up against Faiza Zafar (PAK).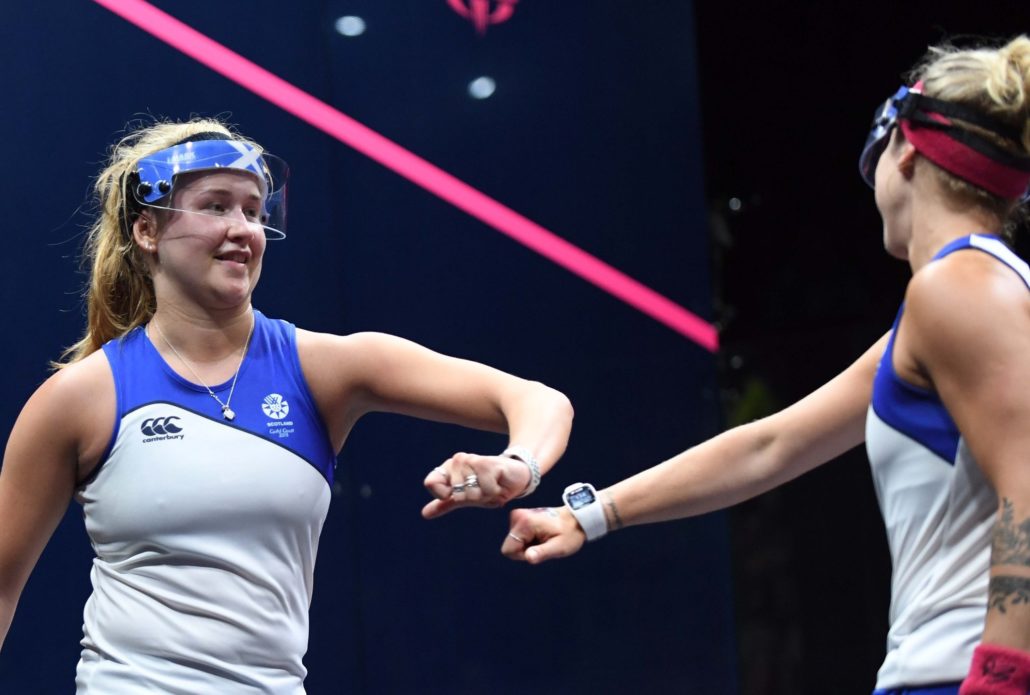 https://www.scottishsquash.org/wp-content/uploads/2021/07/Prott-1.jpg
1170
1170
Allan McKay
https://www.scottishsquash.org/wp-content/uploads/2017/10/Scottish_Squash_Logo_LANDSCAPE-300x90.jpg
Allan McKay
2021-07-26 15:09:16
2021-07-26 15:09:16
Sizzling summer continues for Scots