Scottish Squash welcome Kirsty and Stuart to the team
Scottish Squash have appointed Stuart Monteith to the position of Membership Engagement Officer and Kirsty Lobban as their new Club Development Manager, Women and Girls as the national governing body continues to support participation and growth across the sport.
Stuart, 29 from Stranraer, joined in April after five years working as a primary school teacher with The Highland Council. As Membership Engagement Officer, Stuart has been brought in to support the squash membership across Scotland and continue to enhance the experience for all players.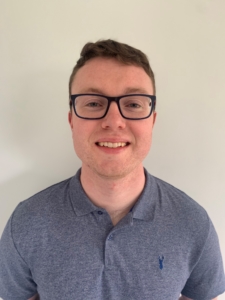 Stuart said: "It's a bit of a change of direction for me, but it has always been an ambition of mine to work in sport – squash is such a great game but is still underrepresented in Scotland. In my role I hope to help clubs build their membership base and get people from all walks of life participating in the game we all love. I'm looking forward to working closely with the clubs and making a difference where I can."
Meanwhile, Kirsty aged 25 from Inverness, had been working as a sports coach for a local private school, as well as a tennis coach at the Inverness Squash and Tennis Club, a hot bed for developing squash talent over the years. Kirsty played squash as a junior through the Scottish Squash junior programme, so has a first-hand experience of the opportunities and barriers for women and girls involved in the sport.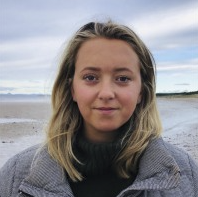 Kirsty said: "I'm really looking forward to making an impact in my new role. There is so much potential in the game, not only for women and girls, but anyone who enjoys fitness and sport. Squash is such a fun and accessible game – it's easy to pick up, great fun and gets you fit like nothing else. I just want others to have the opportunities and experiences I have been lucky enough to have."
Garry McKay, Chief Operating Officer at Scottish Squash said: "We are delighted to welcome Kirsty and Stuart to the team – they not only bring with them great experience working with young people in a coaching and education capacity but have the passion and enthusiasm to make a success of their new roles. We look forward to working together as we look to continue to develop the game across Scotland."
Contact details for Kirsty and Stuart, together with the rest of the Scottish Squash staff team, can be found on the Scottish Squash website at the following link: https://www.scottishsquash.org/staff/
https://www.scottishsquash.org/wp-content/uploads/2021/02/Scottish_Squash_Logo_PORTRAIT.jpg
1421
1389
Scottish Squash
https://www.scottishsquash.org/wp-content/uploads/2017/10/Scottish_Squash_Logo_LANDSCAPE-300x90.jpg
Scottish Squash
2022-04-28 16:51:52
2022-04-28 16:51:52
Scottish Squash welcome Kirsty and Stuart to the team