Peter Buchan on breaking records and playing the world number one
Montrose's Peter Buchan can boast a CV which would be the envy of many a squash player in Scotland.
He may not have a trophy cabinet laden with silverware. But who can say they've competed against former Scotland and World Number One Peter Nicol MBE and have their name etched into the Guinness Book of World Records?
Peter Buchan can and is rightly proud of these achievements having taken up squash 30 years ago in his final year at Strathclyde University.
Now chairman of Montrose Squash Club, his enthusiasm for the sport remains undiminished despite being forced off court for now due to the global pandemic.
"I started playing squash in my early 20s and wasn't very good if I'm being honest," he recalls.
"I used to play football in Germany where my dad worked in the Armed Forces but didn't fancy playing in the Scottish weather.
"I couldn't even get into the second team at Strathclyde Uni but enjoyed running around.
"With squash you can go inside and get a good sweat on for an hour.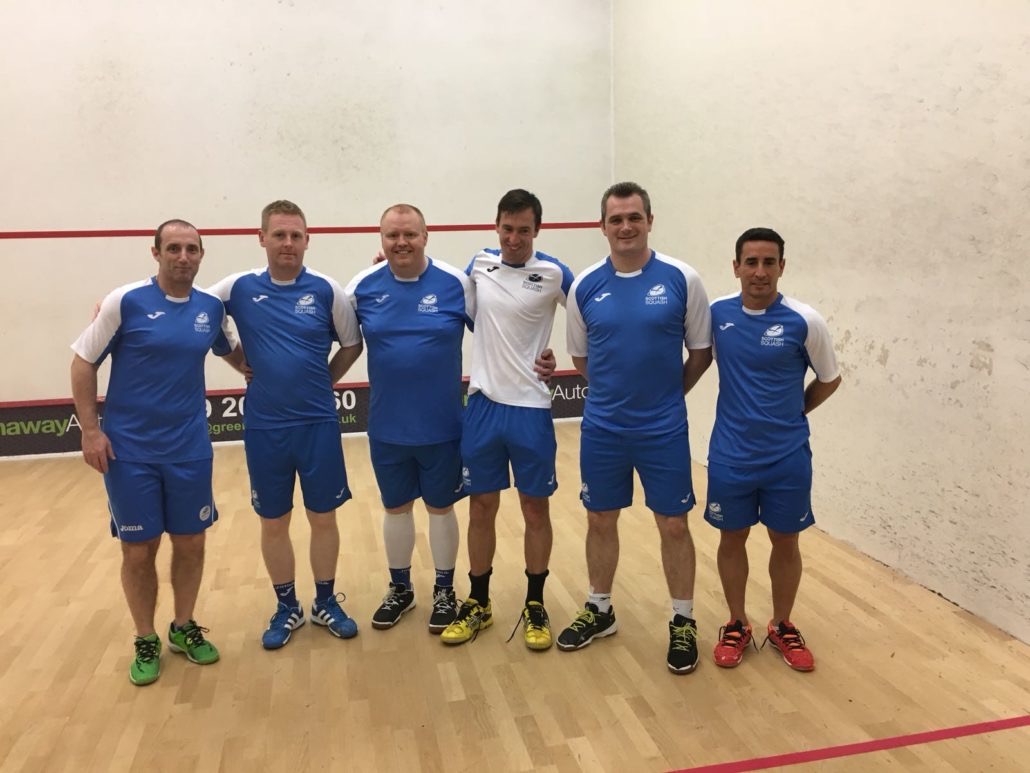 "I managed to get better and continued playing when I moved to Montrose."
He continued: "We had a team in the National Leagues who got promoted to Division One about 18 years ago.
"We weren't very good and I remember we were due to play against Peter Nicol's (pictured below) club based in Aberdeen.
"They had a tournament which clashed with the fixture but were desperate to play because they were going for the title.
"I joked we could only reschedule if they brought Peter Nicol down to Montrose which they surprisingly did.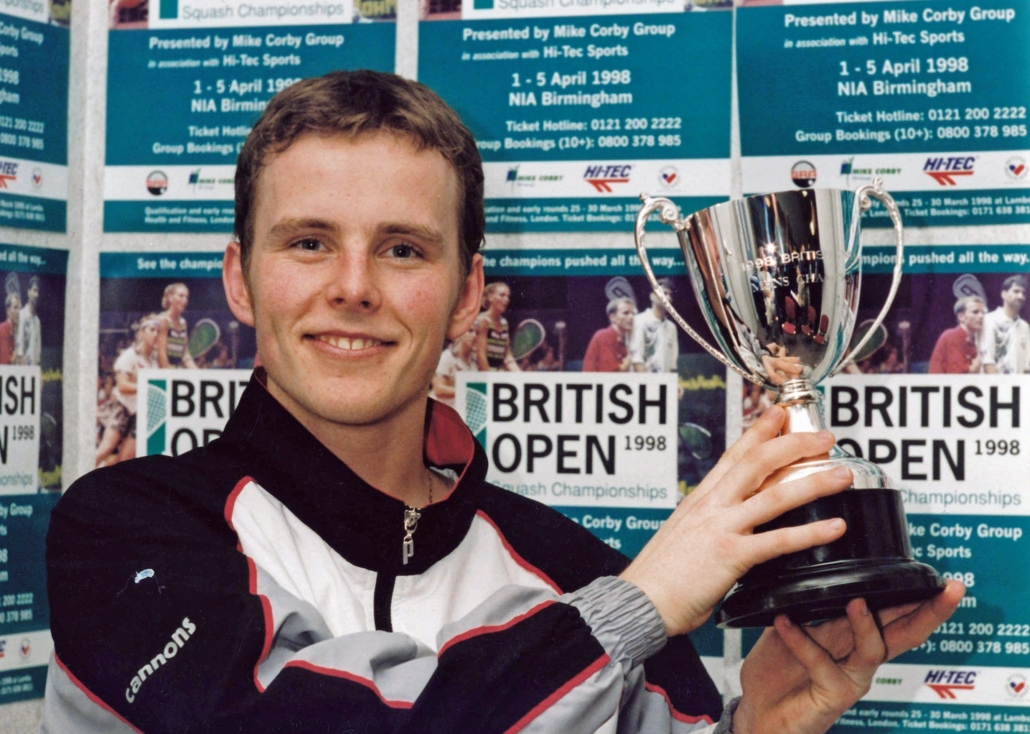 "I played against him and we were probably on court for about 15 minutes, including the warm-up!
"We had about 100 spectators and Peter was great with all the kids. It was fantastic for our club."
Scotland's number one female squash player Lisa Aitken is a close neighbour of Peter in Montrose.
Last August she broke his world record for the longest continuous squash rally (3,606 strokes) alongside fellow Montrose player Mark James, who held the previous record (3,408) with Peter, below left, set in 2017.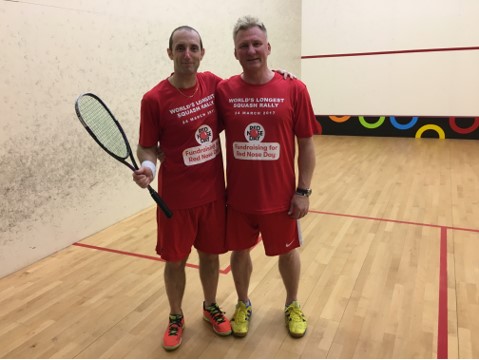 Technically Peter and Mark still hold the world record with the Guinness Book of Records yet to be updated.
"Until I see Lisa's certificate I'll still claim the record," Peter joked.
"Mark always tries to get me to do it again but I've got my certificate so I'm happy with that.
"It was a great day when we broke the record and the main highlight was the fact we raised £5,000 for charity."
The Scotland Masters internationalist turned 50 last year but shows no sign of slowing down as he targets competing at next year's World Masters Squash Championships in Poland and the annual Home Internationals.
He began playing for Scotland at Masters level when he turned 35 which, he says, gave him a new lease of life.
His proudest moment in an international jersey was back in 2012 when Scotland managed to capture a rare victory at the Home Internationals, normally dominated by England.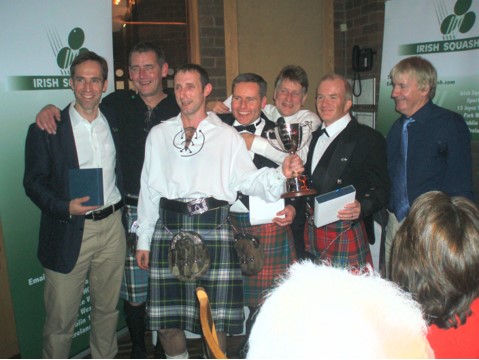 "That was a great occasion," he says.
"We had finished second a few times but had a good team that year and managed to break our duck.
"The Masters events are brilliant from my point of view.
"I've made some good friends over the years and the trips away are always enjoyable.
"In recent years I've been to Hong Kong and Charlottesville, USA, for the World Masters Squash Championships and you can combine it with a holiday."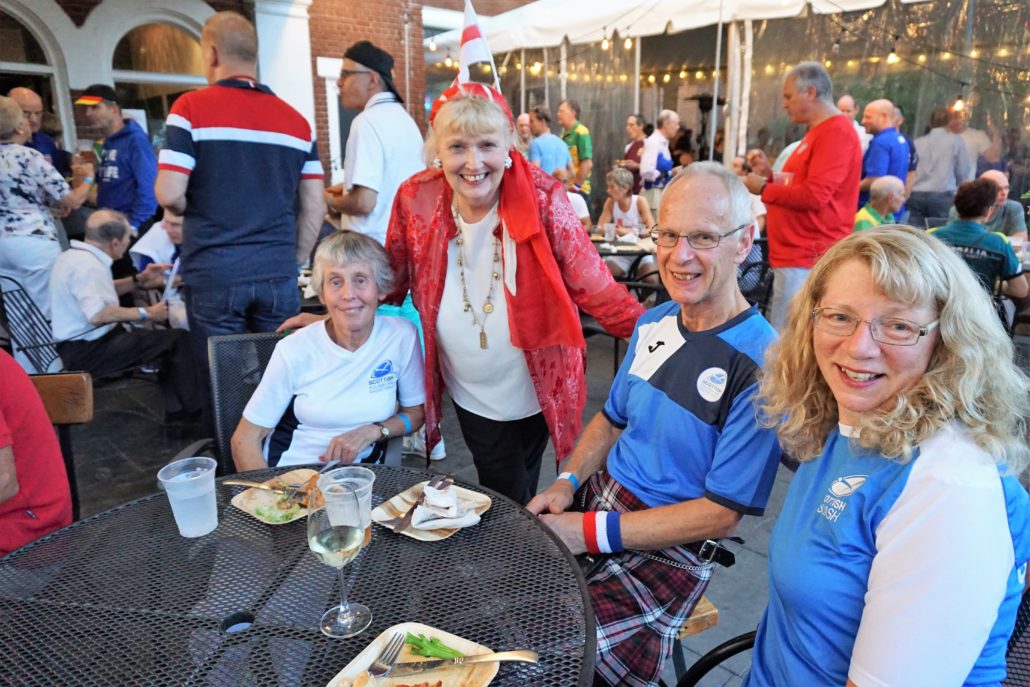 He added: "The events are not happening this year which is a shame and obviously the courts are shut in Montrose.
"But I'm keeping fit, doing some running and a lot of cycling and I've got a small gym in the garage.
"Hopefully we can get back on a squash court soon."
May 28th COVID-19 Update – Scottish Squash Working Group, click here.
View the Scottish Squash COVID-19 toolkit here.
https://www.scottishsquash.org/wp-content/uploads/2020/06/PeterBuchan-5.jpg
360
479
Allan McKay
https://www.scottishsquash.org/wp-content/uploads/2017/10/Scottish_Squash_Logo_LANDSCAPE-300x90.jpg
Allan McKay
2020-06-07 12:54:04
2020-06-23 11:08:16
Peter Buchan on breaking records and playing the world number one