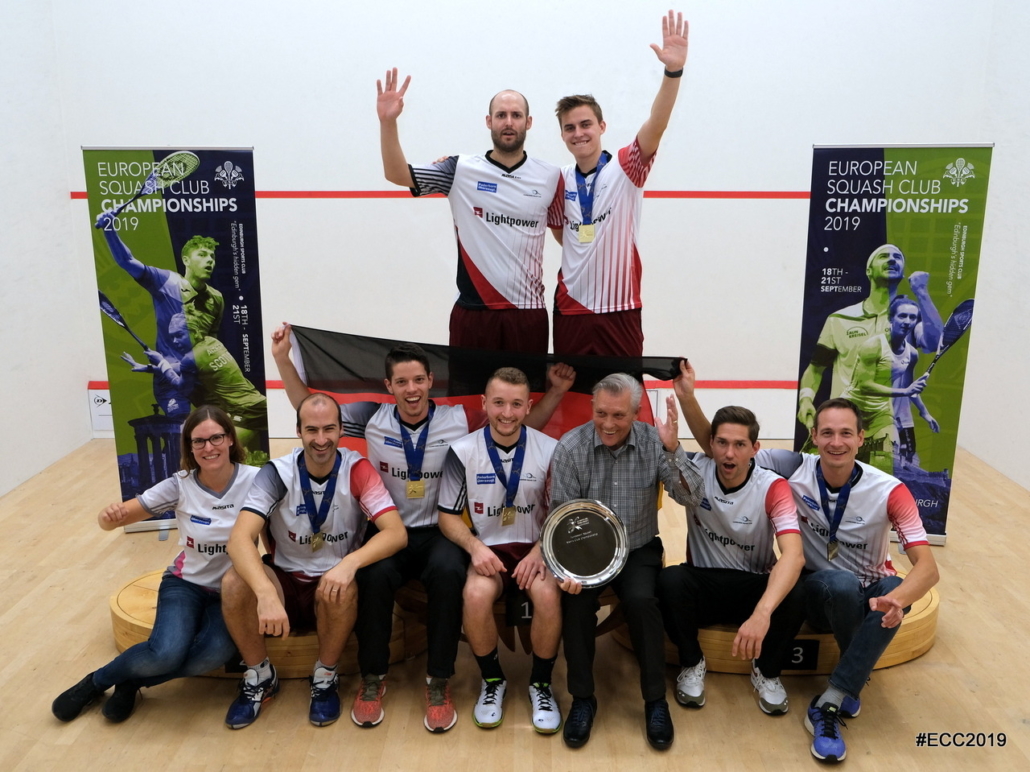 Finals day of the European Club Championships in Edinburgh provided a suitably dramatic ending to four days of competition, resulting in two familiar winners.
Defending champions and top seeds Edgbaston Priory met English rivals Pontefract in the women's final – technically the last match of a round robin, but both were on five wins so it was winner takes all.
They'd met in two previous finals, and for both it was their sixth final in eleven years.
Julianne Courtice got the better of four close games against Sarah Campion to put Edgbaston ahead, but Pontefract made the better start in the second match as Hollie Naughton went two-nil up against Millie Tomlinson.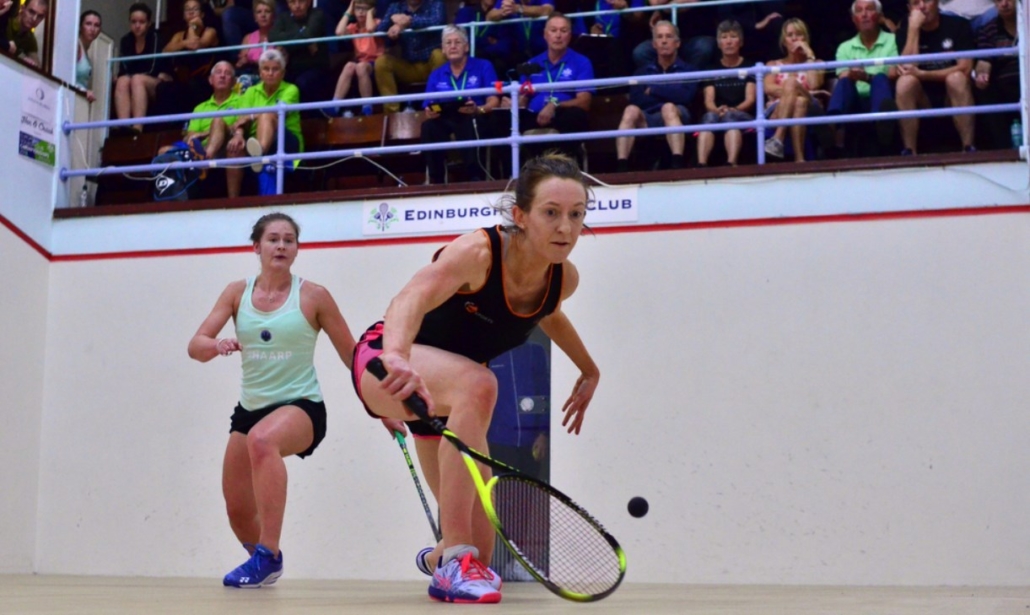 Just as she did yesterday against Paderborn – who finished third – Millie fought back, saving two match balls in the fourth and one in the fifth before finally giving Edgbaston their fourt htitle in a row, and their sixth overall, matching Pontefract's record.
[1] Edgbaston Priory (Eng) 2-1 [2] Pontefract Squash Club (Eng)
Julianne Courtice 3-1 Sarah Campion 11-9, 8-11, 11-3, 13-11
Millie Tomlinson 3-2 Hollie Naughton 6-11, 3-11, 11-9, 13-11, 12-10
Alicia Mead 0-2 Katie Smith                   10-12, 10-12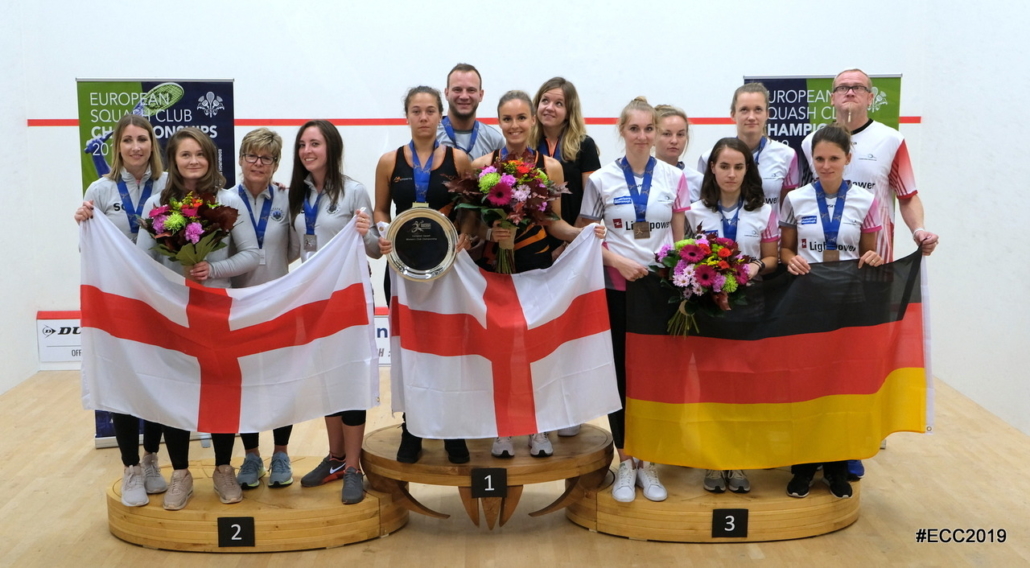 The men's final pitched familiar foes Paderborner SC and Black & White Worms – both appearing in their seventh final in eleven years – together for the fifth time since 2011 with the score standing at two apiece.
Today's final did justice to that rivalry with the momentum and advantage changing hands regularly.
Junior Victor Byrtus put Paderborn ahead, beating Jens Schoor in four, 12-10 in each of the last two games.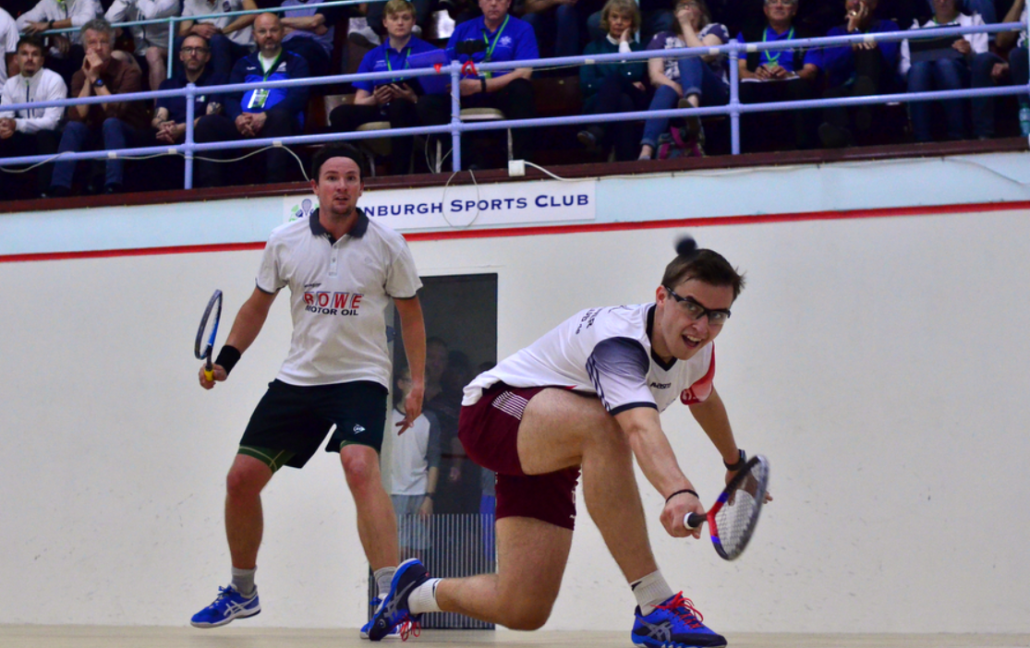 Paul Coll levelled for Worms with a straight-games win over Simon Rosner. Coll took 19 points in a row from 0-5 in the first to 8-0 in the second, Rosner came from 3-10 to 9-10 before succumbing in the third.
Paderborn went back in front when Lucas Wirths beat Tim Weber in four, setting up a tense final match.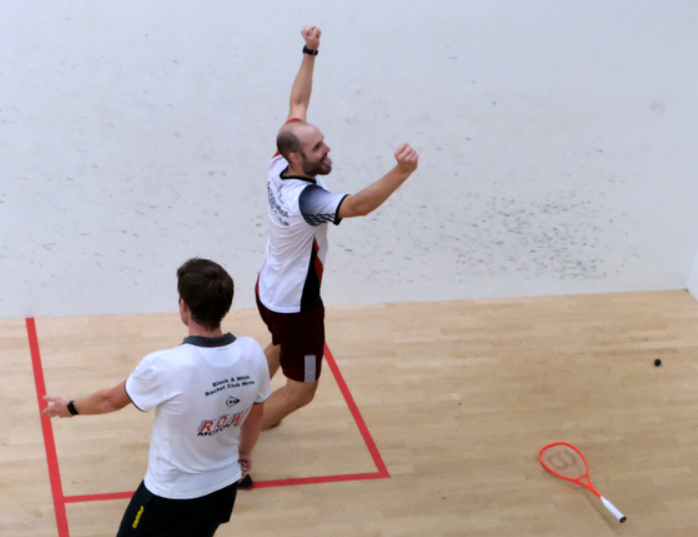 Urged on by the home crowd, Scottish number one took a close first game for Worms, but Nicolas Mueller fought back, took two games to ensure that Paderborn could only lose on points countback, and came from 8-10 down in the fourth to ensure that countback wasn't necessary.
[1] Paderborner SC 3-1 [2] Black & White Worms
Viktor Byrtus 3-1 Jens Schoor       11-8, 5-11, 12-10, 12-10
Simon Rosner 0-3 Paul Coll              5-11, 2-11, 9-11
Lucas Wirths 3-1 Tim Weber           11-5, 1-11, 11-6, 11-8
Nicolas Mueller 3-1 Greg Lobban    9-11, 11-9, 11-7, 12-10
https://www.scottishsquash.org/wp-content/uploads/2019/09/finals-1.jpg
959
1280
Allan McKay
https://www.scottishsquash.org/wp-content/uploads/2017/10/Scottish_Squash_Logo_LANDSCAPE-300x90.jpg
Allan McKay
2019-09-22 16:21:54
2019-09-22 16:21:56
Four in a row for Edgbaston as Paderborn win dramatic tenth ECC title