In-form Lisa Aitken went back to basics to claim her second PSA tour title in a row and her most satisfying yet this afternoon (Friday).
Scotland's number one produced her best squash of the fortnight in today's final of the Remeo Open in Helsinki against talented American Olivia Fiechter having won the Internazionali D'Italia tournament just six days ago.
It was a draining week for Aitken who had to show all her battling qualities just to reach the final in Finland.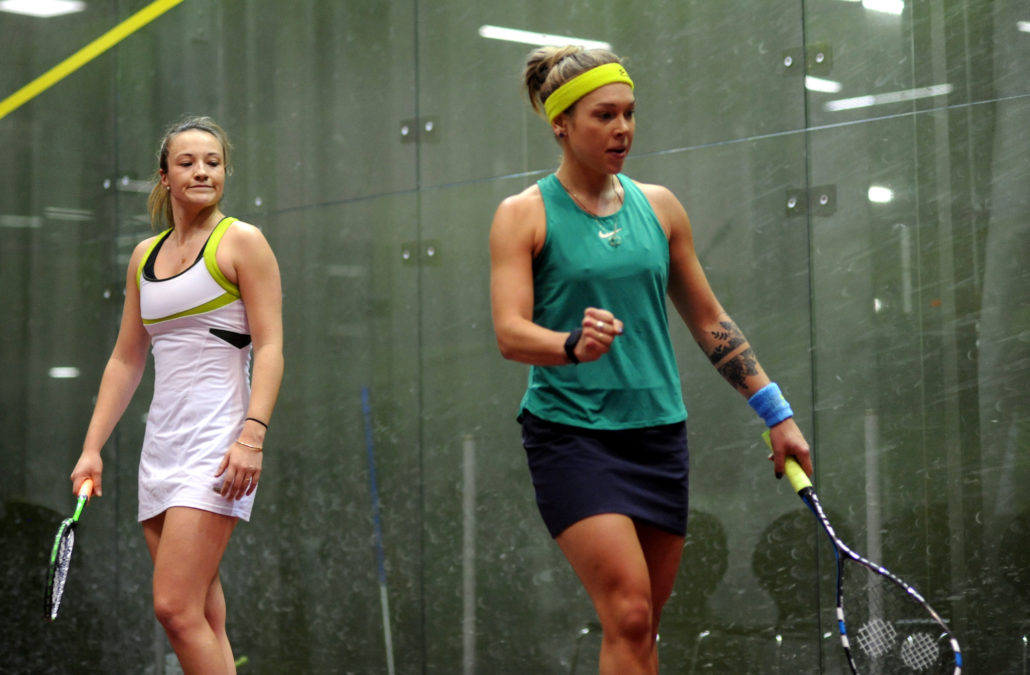 On Tuesday, the top seed saw off Brazil's Bruna Marchesi Petrillo 11-3, 11-6, 11-2 before saving match balls in the quarter-finals against home favourite Emilia Soini (6), eventually prevailing 7-11, 11-9, 7-11, 12-10, 11-3.
England's Grace Gear (8) awaited her in the semi-finals and again she ground out an impressive win, this time in four – 11-5, 8-11, 11-5, 11-5.
And when it came to the final, she lifted the shackles producing some fine squash winning 11-7, 11-7, 14-12 having been 2-8 down in the third.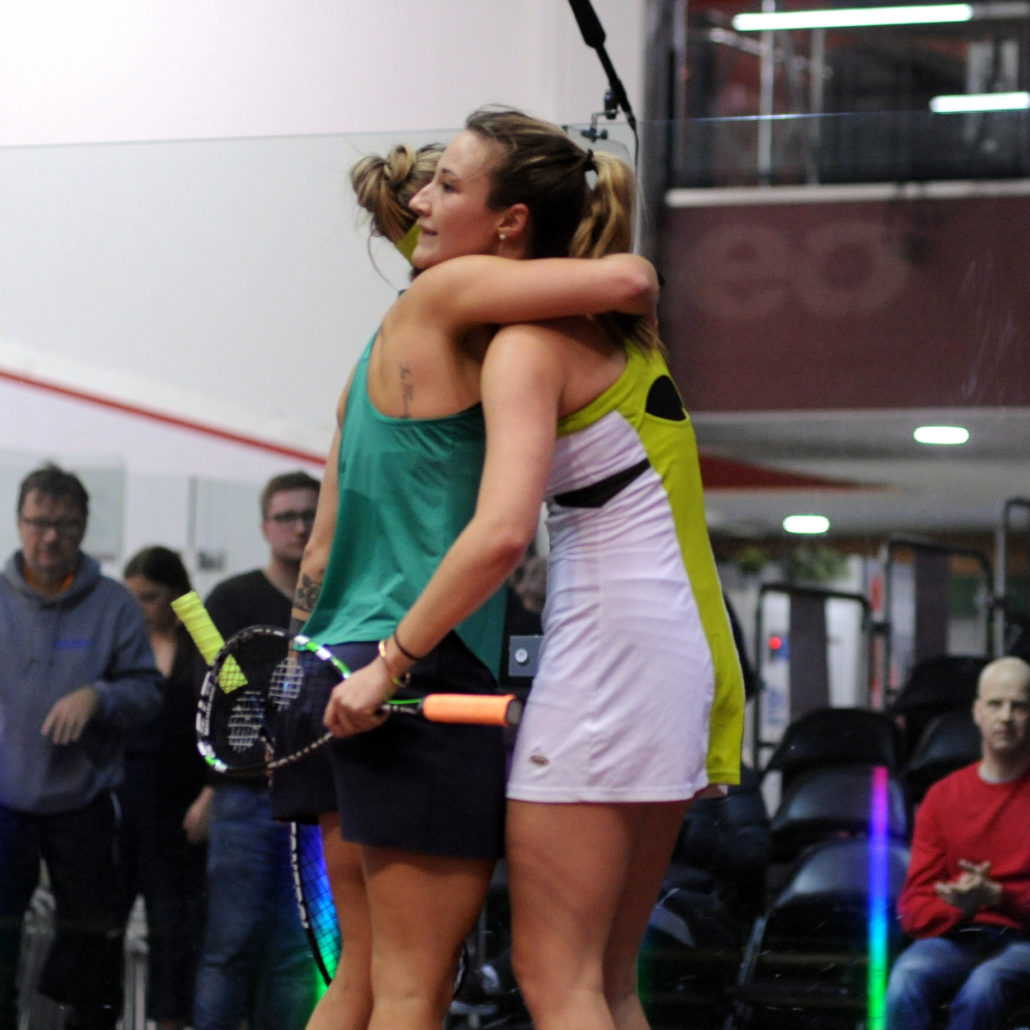 A delighted Aitken said: "Coming away on this trip I predicted I would play Olivia in the final.
"Out of all my matches I felt it was going to be the most difficult of the week.
"She is pretty new on the scene and has had some really good results so it was great to get the win.
"In all honesty I have not felt great all week.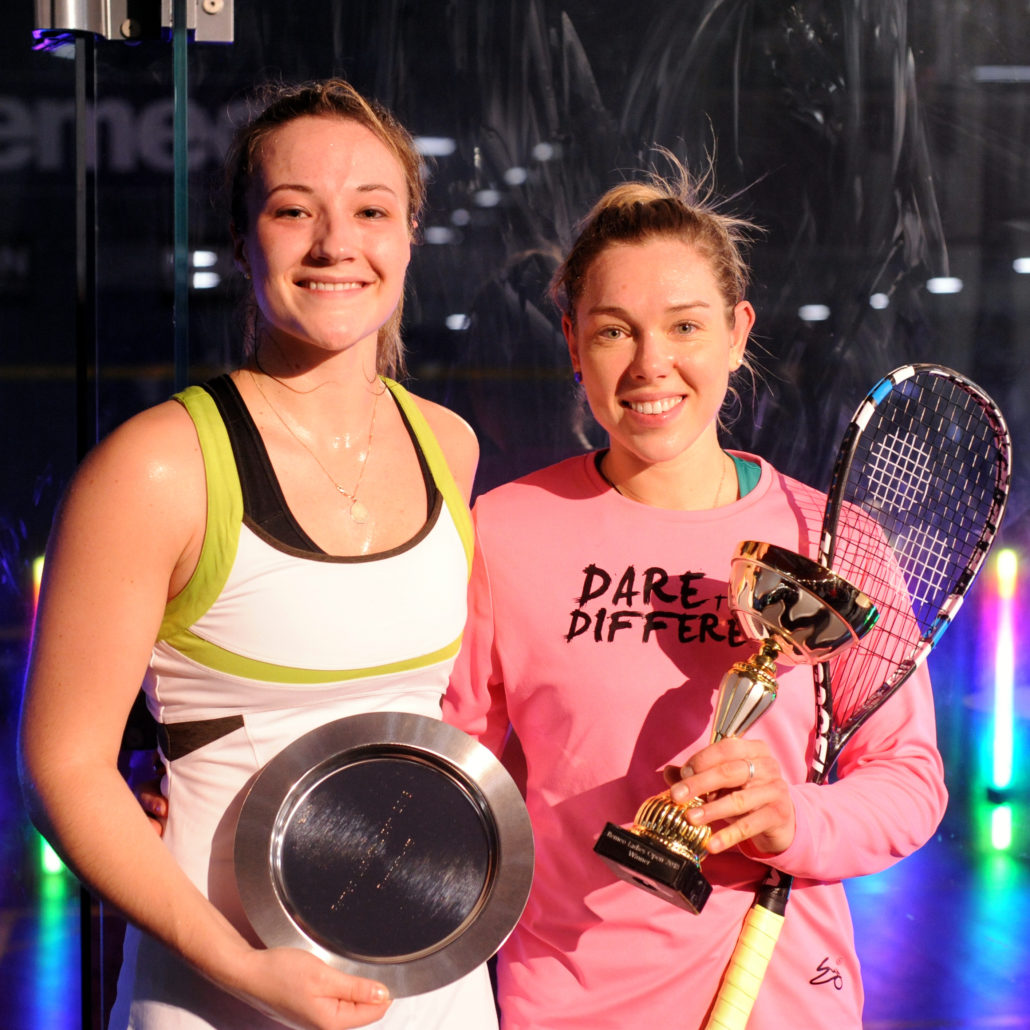 "A combination of it being a fortnight with two events and trying to enjoy the win in Italy but focusing on the job this week. That was quite emotionally draining.
"I've been on the edge of getting a cold as well and joked earlier that I felt I left Lisa in Italy.
"So I was having to dig deep within myself to win all my matches whereas last week was effortless, I was full of energy and free flowing."
She continued: "This is my best win yet because it's back-to-back which I have always found a challenge.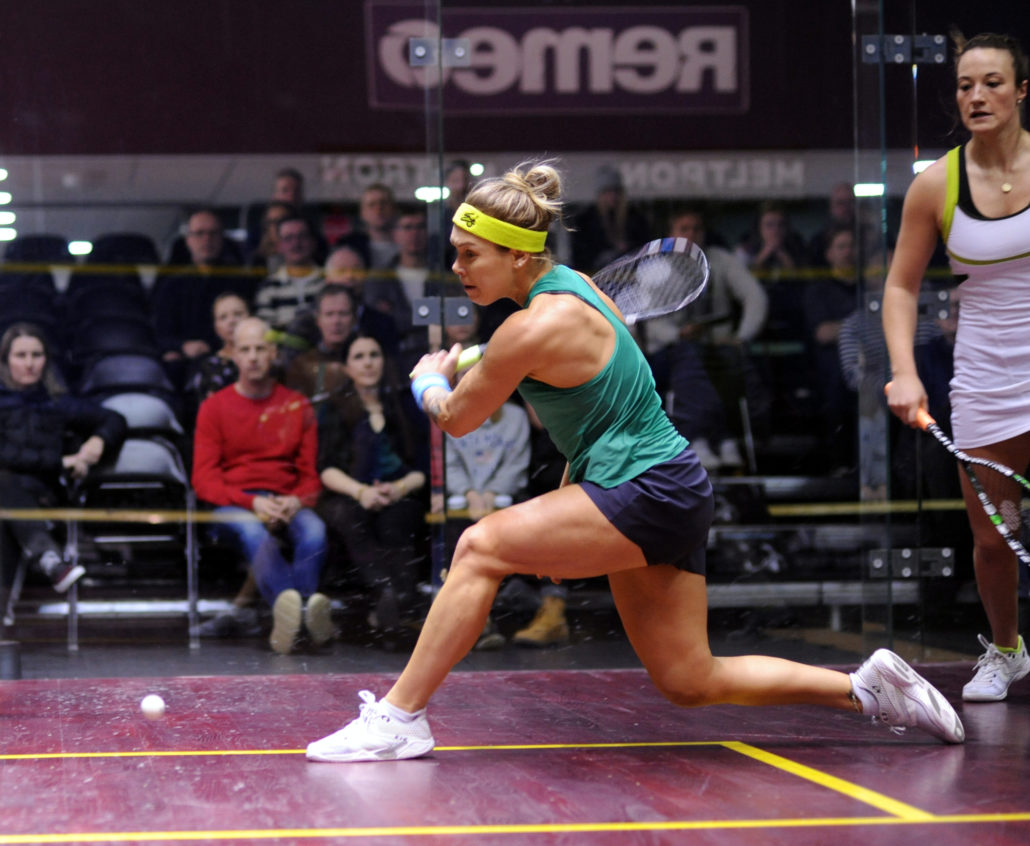 "I had a tough quarter-final being match-balls down and got through that.
"It's been a long couple of weeks and I have come a long way mentally. It would have been easy to lose that quarter-final and history repeating itself."
The left hander revealed that she did not do any homework on her final opponent and believes that freed her up to produce her best squash.
The now five-time PSA tour winner said: "This week I was trying to force my squash and doing a lot of research on my opponents the night before, coming up with tactics and working on some technical things.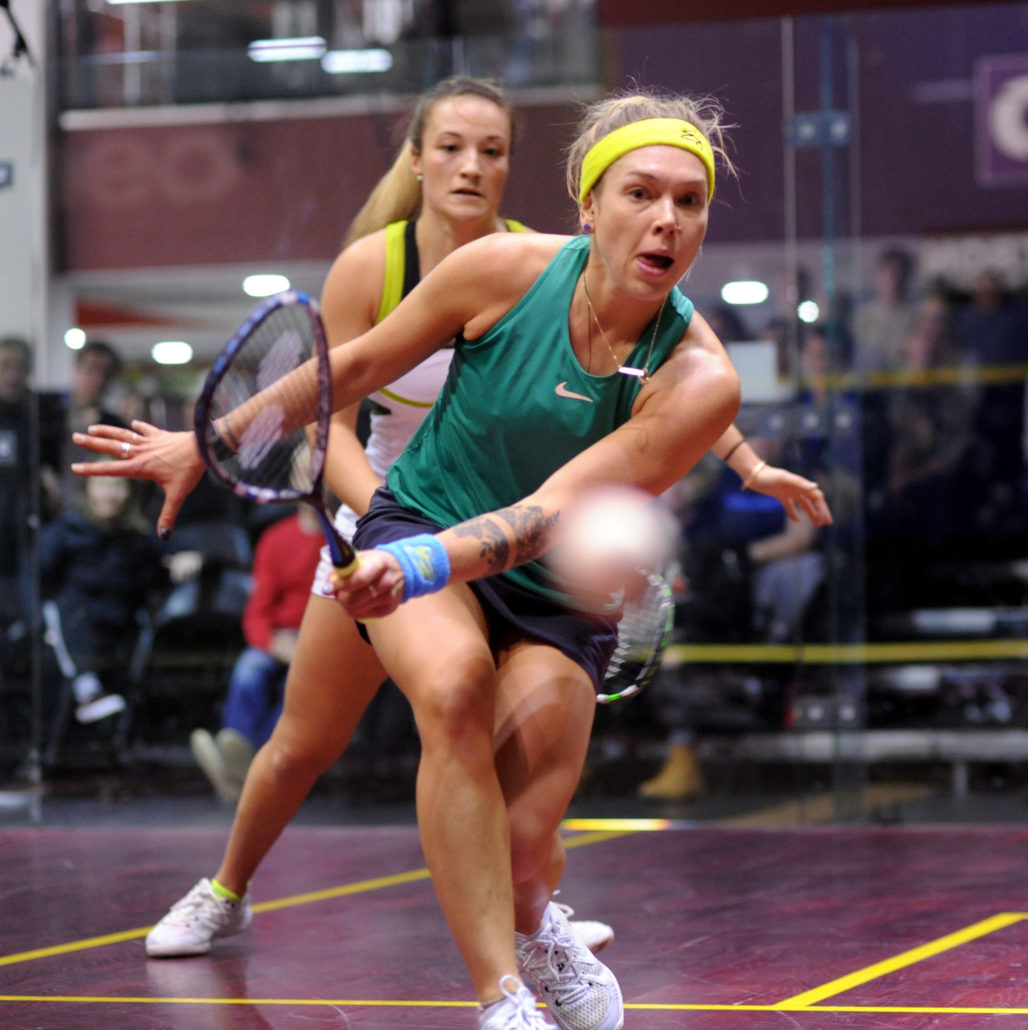 "I think I was overcomplicating it so against Olivia I didn't watch any of her matches online or this week or do any research.
"I didn't even come down for a practice hit today, I just wanted to go out there, enjoy myself, be free flowing and be in the moment.
"As a result I played the best squash of the whole of the past two weeks. So I think there's a key learning to take forward.
"You can do all the planning and research but fundamentally you need to allow yourself space mentally to just play your game and trust your training."
Aitken had Kylie Lindsay (Scottish Squash Senior Performance Coach) by her side this week and she believes that was another key factor in her victory.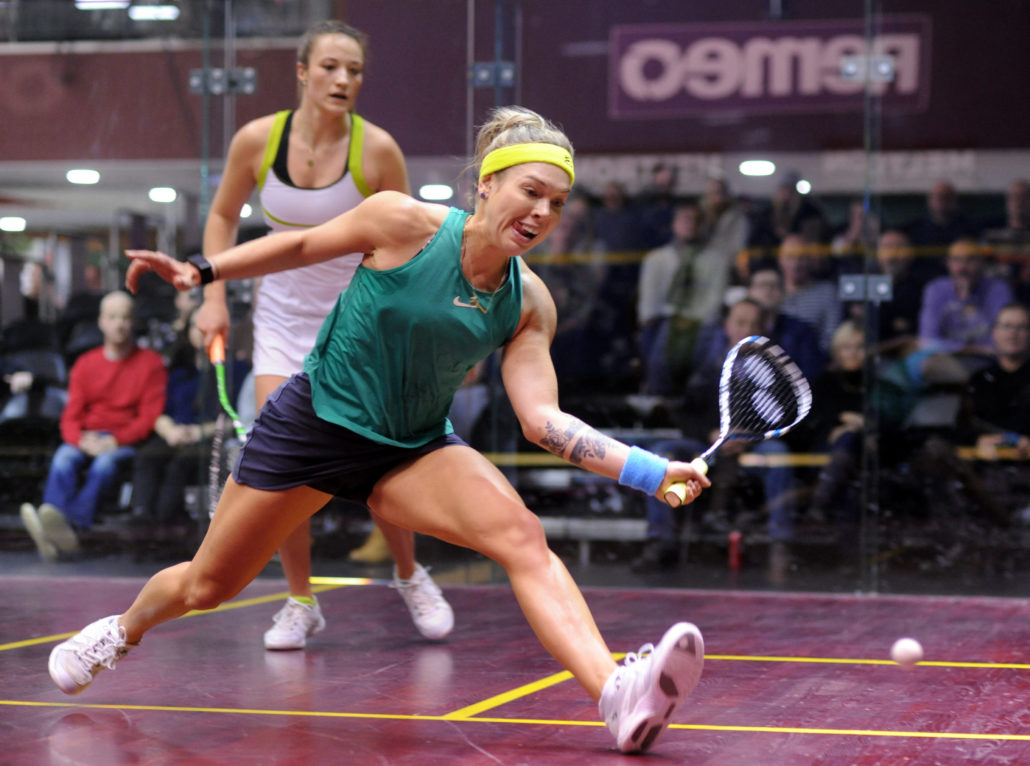 "I'm pretty sure I wouldn't have won if Kylie hadn't been there," the 28-year-old admitted.
"I arrived in Italy two days early so it was a long week and it can be lonely on tour when you are making the latter rounds.
"The moment I saw her at the airport in Helsinki it just calmed me down.
"She's one of my best friends so it was great to have her company but also her input as a coach.
"Kylie played on tour for a number of years and knows how it feels so she was able to pass her experience on to me."
Images courtesy of Petteri Repo
https://www.scottishsquash.org/wp-content/uploads/2018/12/FOX_2780.jpg
2832
2829
Andy Weston
https://www.scottishsquash.org/wp-content/uploads/2017/10/Scottish_Squash_Logo_LANDSCAPE-300x90.jpg
Andy Weston
2018-12-21 18:23:26
2018-12-21 18:23:26
Festive delight for Lisa Aitken as she seals back-to-back PSA tour titles