Coach of the Year – 'early signs encouraging' as players return to training
After six months away from court, award winning squash coach Martin Woods has been encouraged by the early signs from his charges during the return to training.
Martin coaches players from all age groups at both Scotstoun Sports Campus and Western Health and Racquets Club in Glasgow's West End.
He's been back at Western since early September, and more recently Scotstoun, with players taking part in solo or household training as courts have reopened.
The former Scotland number four ranked player has been coaching for 30 years which has taken him across the Atlantic to coach at Dartmouth College, New Hampshire, as well as Northern Ireland where he was Ulster Squash Performance Officer for three years.
And whilst the current pandemic has been a tough experience for the squash community, West of Scotland Regional Coach Woods remains optimistic and hopeful.

"I've actually enjoyed the challenge," he said after recently being named 2019/20 Scottish Squash Coach of the Year.
"I've seen this period as an opportunity to improve both as a coach and a player.
"It's made me adapt my coaching style and you've got to be really innovative in your approach now.
"During lockdown I did some tactical work on Zoom with players including youngster Robyn Mcalpine.
"We analysed Robyn's matches and that experience has enabled her to become more tactically aware.
"Naturally of course players were desperate to get back on court and the early signs have been really encouraging."
He continued: "Players are getting a lot out of solo practice which I find exciting.
"There's an increased technical focus and players have to take more ownership of their game.
"I can see them getting better, it's tangible and the improvements in some players has been enormous.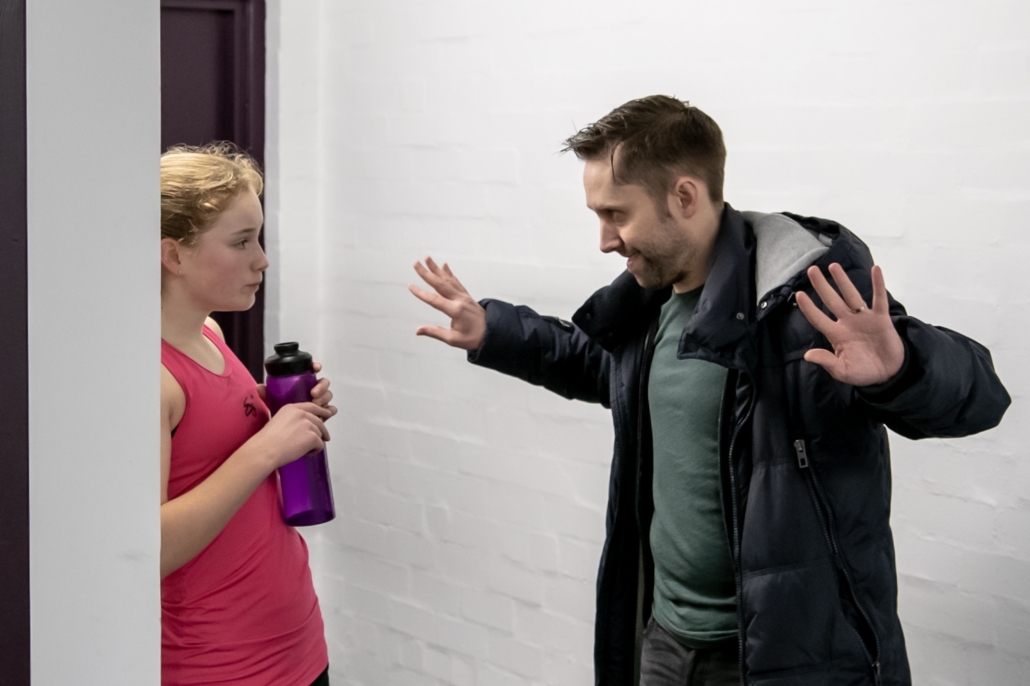 "The ones that really apply themselves will see the benefit and when we eventually get back competing it will be fascinating to see how they get on."
Allowing players to take ownership of their game has always been part of Martin's coaching philosophy since he began his coaching journey aged 17 at Tryst Sports Centre, Cumbernauld.
He combined playing and coaching into his 30s, representing Scotland at the 2004 European Team Championships having moved to Edinburgh.
Woods trained at Heriot-Watt's Academy before eventually turning his focus more towards coaching, helping develop the likes of Commonwealth Games squash duo Alan Clyne and Harry Leitch.
An eventual move back West saw Martin bring through a number of talented juniors including former professional Kevin Moran, another who went on to compete for Scotland at a Commonwealth Games.
"I got the squash bug early and really enjoyed coaching, watching players improve through your input," the 47-year-old from Anniesland said.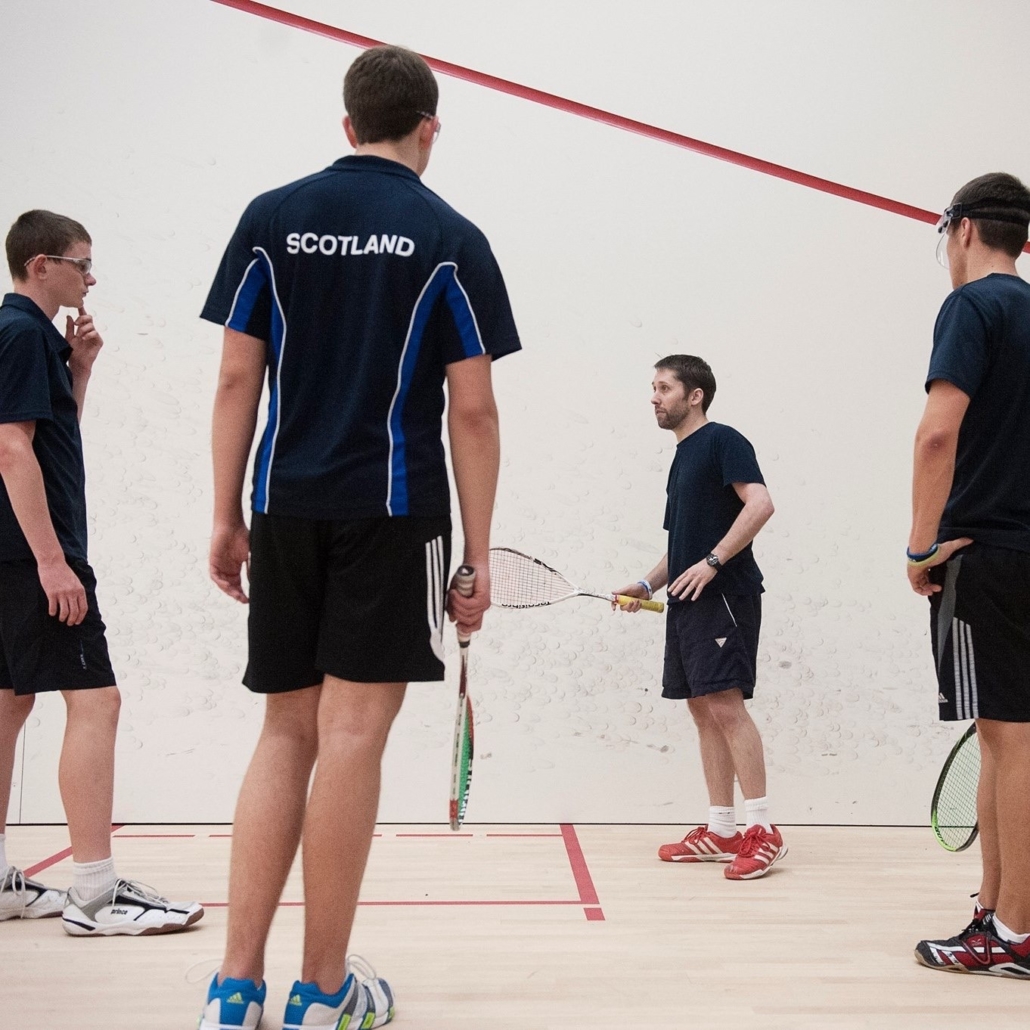 "I try to encourage players to reach their own goals rather than push them in a certain direction.
"It's more about me guiding and helping them along the way, making sure the right environment is available for them.
"That can mean ensuring they have got plenty of sessions on court at a good club and the right kind of player to train with.
"Each individual is different and I love the challenge of helping them along their own path."
Last season his West Junior sides went unbeaten in the inter-regional competitions and Martin's achievements were recognised as he was won the 2019/20 Scottish Squash Coach of the Year award.
Players and parents describe his 'inspiring coaching' attributes as 'full of passion which combine an exceptional technical approach with a positive, fun attitude.'
"I was actually coaching from the balcony at Western when I received an email saying I'd won the award," Martin said.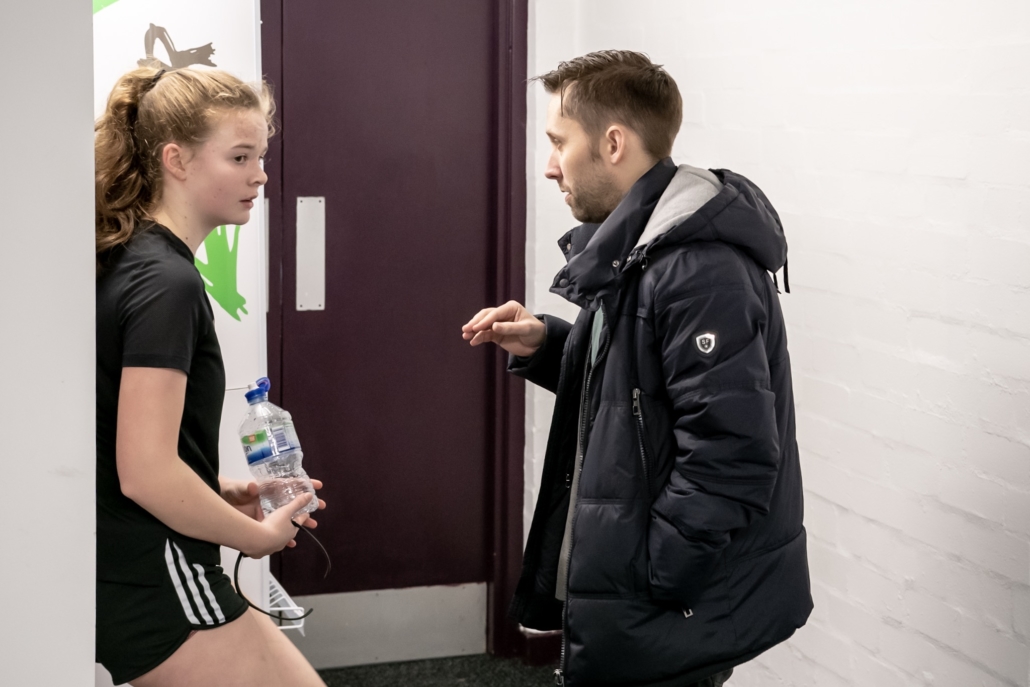 "It caught me completely by surprise and it's lovely to be recognised by people who nominate you and value your coaching.
"We have a great group of kids in the West.
"They worked very hard to win the inter-regionals at every age group last season and this award is a recognition of their achievements."
https://www.scottishsquash.org/wp-content/uploads/2020/10/RSP_1109.jpg
1366
2048
Allan McKay
https://www.scottishsquash.org/wp-content/uploads/2017/10/Scottish_Squash_Logo_LANDSCAPE-300x90.jpg
Allan McKay
2020-10-21 10:51:08
2020-10-21 10:51:08
Coach of the Year – 'early signs encouraging' as players return to training