At the tail end of the 2018/19 season, Scotland's Rory Stewart won his first ever PSA Tour title.
But that doesn't tell half the story of what was a physically and emotionally draining few weeks for the 22-year-old as he hot-footed it across the globe to seal victory.
At the turn of the year, Rory made a number of changes on and off court to give him the best possible chance to compete for bigger titles.
A quarter-final finish at the Swedish Open in March was a sign that things were starting to come together but it was his performance at May's European Team Championships in Birmingham which proved the real turning point.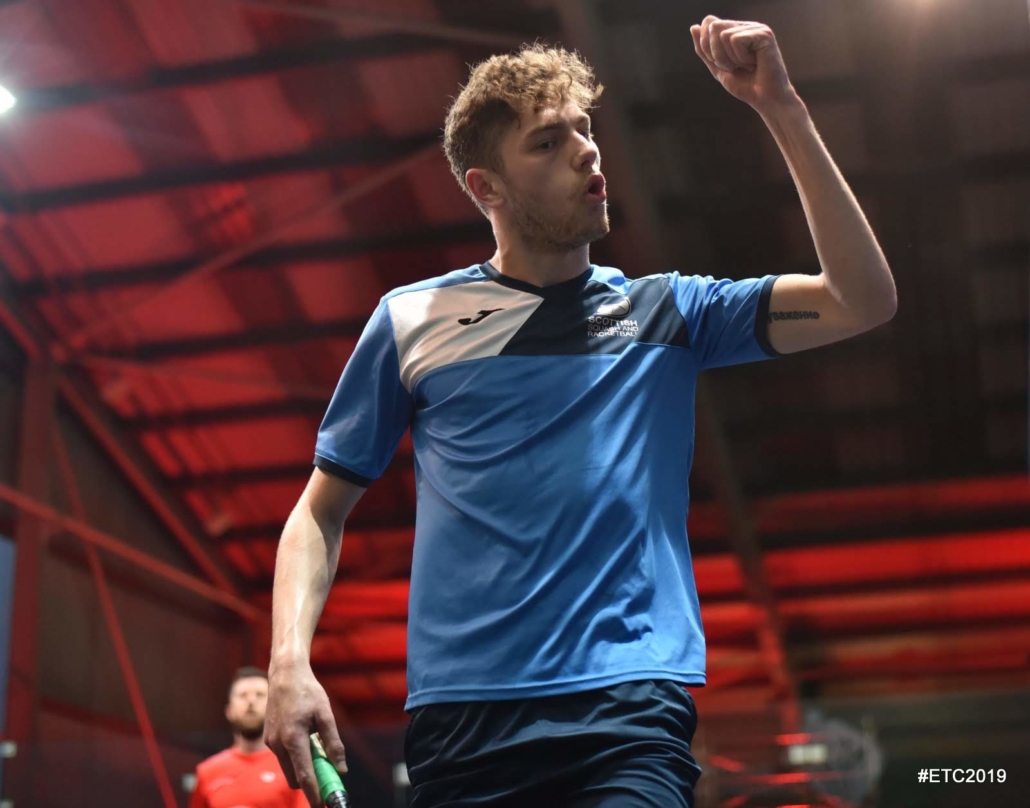 The Crieff player defeated French duo Baptiste Masotti (WR61) and Victor Crouin (WR73) producing some of his best ever squash to help Scotland win a bronze medal.
Just four days later he was back on court having travelled more than 7,000 miles to compete at the $5.5k Mar del Plata PSA Open in Argentina.
He reached the showpiece contest following a 75 minute semi-final against Ryosei Kobayashi (JPN) and exactly a week after his European exploits was lifting a PSA trophy, beating Columbian Edgar Ramirez in the Mar del Plata final.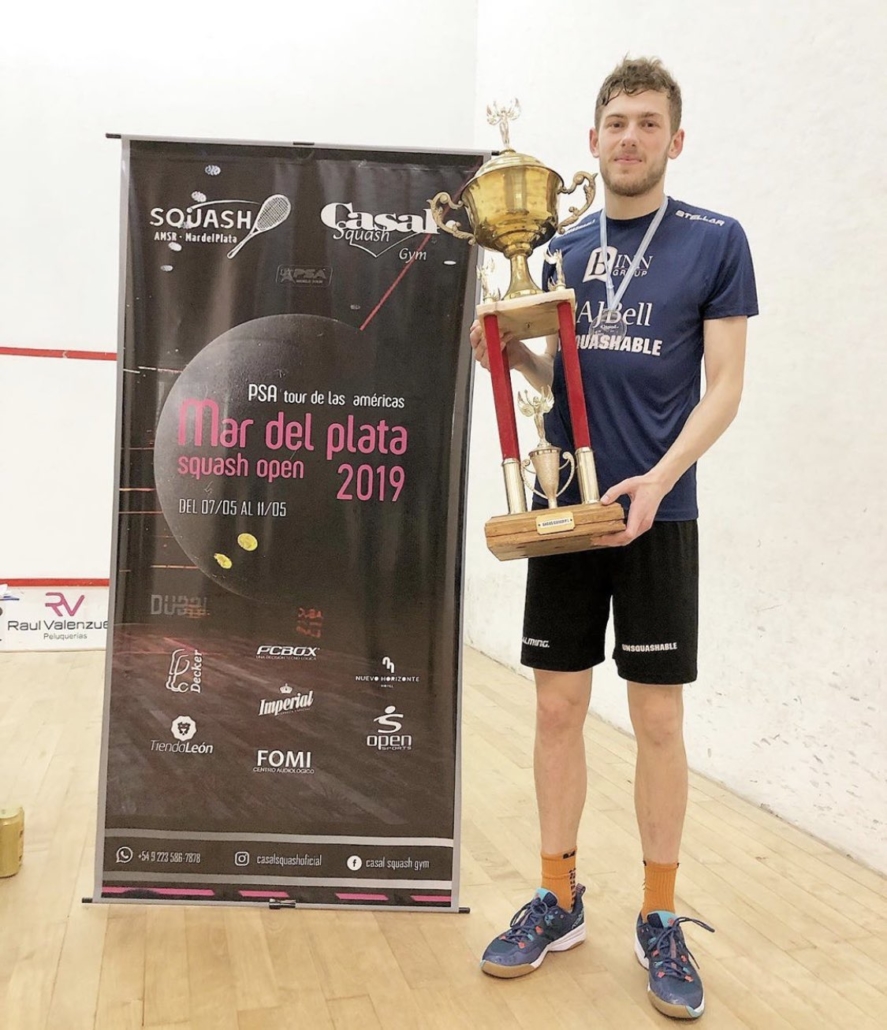 Now back home and already in training ahead of the new campaign, Rory has been reflecting on his challenging but ultimately successful season-end.
He said: "It was a really strong second half of the season and I'm very happy with it to be honest.
"Off court I tried to change things, like going to be bed at a decent time, waking up earlier before training and changing my diet.
"I also spent a lot more time on court training with (National Coach) Paul Bell and chatting about what I can change up.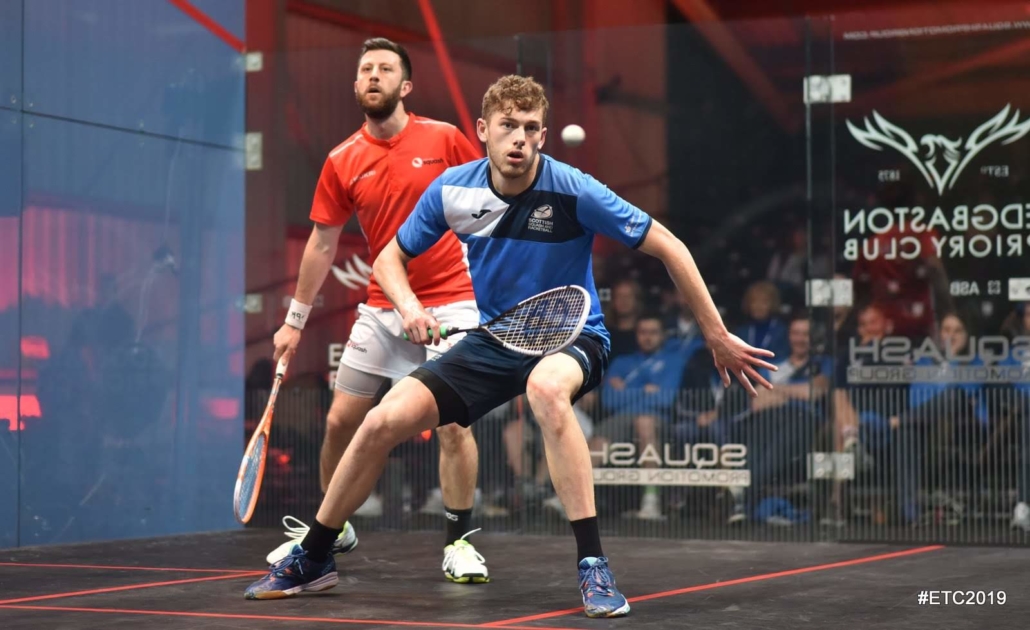 "Everything I tried to do was to improve my squash and it absolutely made a difference.
"I knew I was playing well going into the Europeans but there's never any easy matches and everyone is up for that event.
"Against Victor (Crouin) was probably the best I've ever played. I surprised myself and to be able to do it on that platform was great.
"I flew down to London the next day for an overnight flight to Buenos Aires before a six-hour bus journey to the next tournament.
"Suddenly I was playing my first round match the next day. It was pretty full-on but I managed to handle it all."
Rory, now at a career high world ranking of 123, continued: "I was still on cloud nine after the Europeans but found myself in a sticky position at 1-1 in the opening match.
"I was just telling myself I had to get through having travelled all that way and managed to keep the momentum going for the rest of the week.
"I knew I had the ability to win a PSA title so to actually get over the line was huge."
His South American journey didn't end there with his Mar del Plata exploits beginning a back-to-back four tournament stretch taking in Argentina and Paraguay.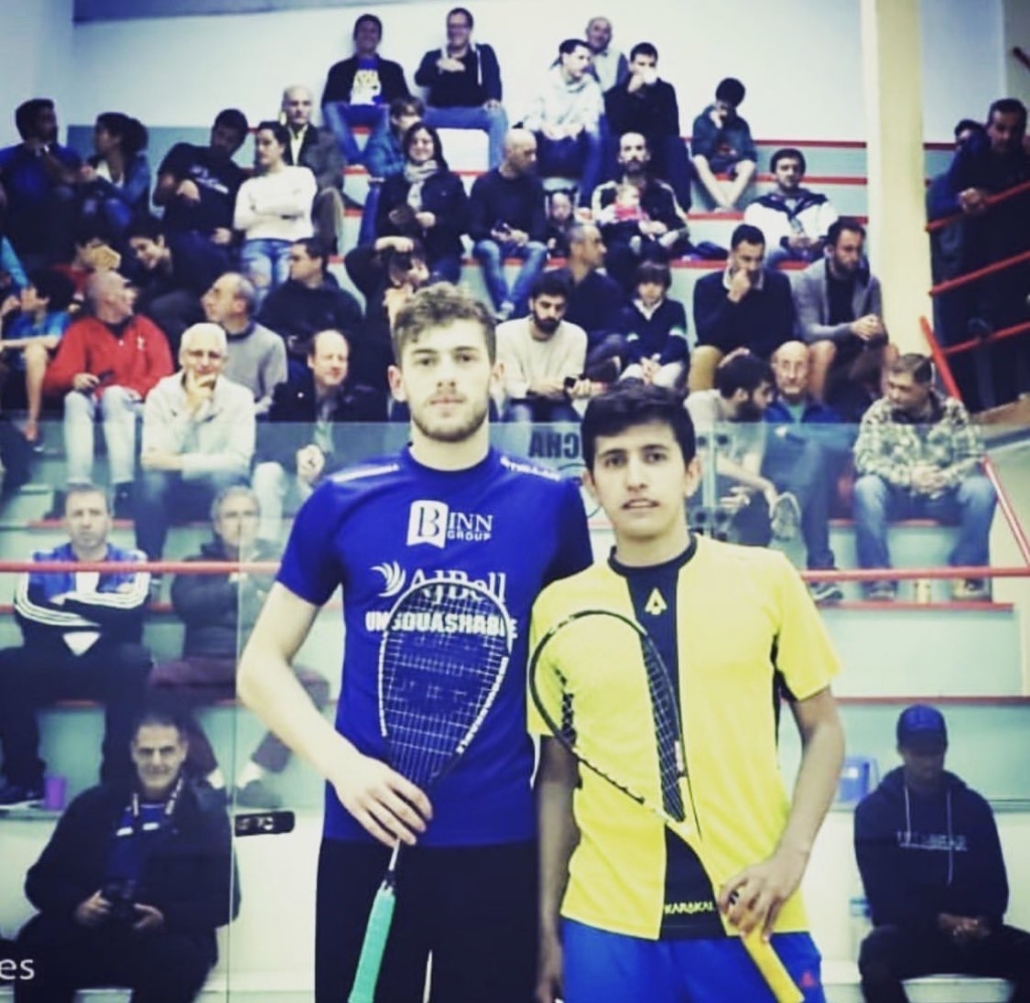 Rory was able to reach the quarter-finals of both the Regatas Resistencia Open and Colon Open before a semi-final finish at the $11.5k Paraguay Open where he came tantalisingly close to reaching the final.
Life on tour can be a lonely experience and Rory believes spending a month competing in South America out his comfort zone will stand him in good stead for the rest of his career.
He said: "Getting my ranking up ahead of next season was a factor in playing these tournaments and after talking to Paul we felt playing in South America would be beneficial.
"I'm now closer to the top 100 so I achieved that aim.
"I could have stayed in Europe but the costs would have worked out similar and I was able to get buses in between the events.
"The good thing for me was winning matches which meant I was able to keep myself occupied and they are football mad over there so was able to watch the dramatic Champion League semi-finals.
"I felt sorry for some of the English players who were getting beaten in the early rounds.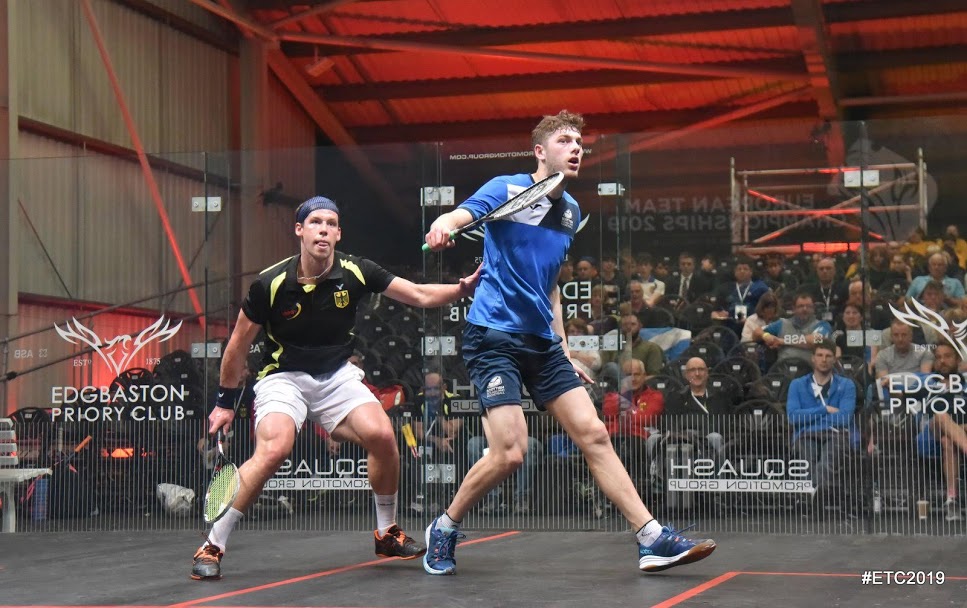 "I can only imagine how tough that would have been for them.
"By the third tournament I was quite mentally fatigued and a bit fed up but after that blip I rallied in the last tournament nearly making the final."
He added: "I learned that I'm capable of going elsewhere for a long period of time although on reflection maybe I would play three events.
"It was good to get back home, have some time off before getting back in training on July 1.
"I'm playing the Moscow Open next month where the winner gets an invitation to play at the World Championships.
"It won't phase me. I'm now comfortable travelling and I can't wait for the new season where I'll aim to break into the top 100 and go from there."
https://www.scottishsquash.org/wp-content/uploads/2019/07/DSC_2591.jpg
978
1600
Andy Weston
https://www.scottishsquash.org/wp-content/uploads/2017/10/Scottish_Squash_Logo_LANDSCAPE-300x90.jpg
Andy Weston
2019-07-15 15:44:08
2019-08-06 13:50:56
Planes, trains and automobiles – title winner Rory Stewart reflects on his demanding end of season travels.