Bouncing Back – Competitive squash makes welcome return to Scotland
Edinburgh Sports Club (ESC) played host to the very first BounceBack event last weekend as competitive squash made a welcome return to Scotland.
BounceBack was launched earlier this month as a new competition structure, giving clubs an opportunity to re-introduce competitive squash in line with Scottish Government tier-level COVID-19 guidance.
Initially BounceBack events are focusing on returning junior players to action and 32 youngsters took to the courts in Edinburgh last Saturday.
Event organiser and ESC Head Coach Simon Boughton was hugely encouraged by the enthusiasm of the capital juniors, which included some kids playing competitive squash for the very first time.
Despite the COVID restrictions, feedback from parents and players was very positive and Simon hopes to see other clubs in Scotland organise BounceBack competitions as we progress through the pandemic.
He said: "It went really well and I think what it does prove is that you can run events safely and within the guidelines during this time.
"A lot of players hadn't played competitively since March and they seemed really excited to be back on court.
"These new BounceBack events involve non-ranking matches and players just really enjoyed hitting a squash ball again.
"It was noticeable they didn't get frustrated at any mistakes they made and played without expectation.
"Win or lose they came off court with smiles on their face because it was just about playing again and regaining some sharpness.
"I could see how buzzing players were to be out there and BounceBack is an ideal way to re-introduce yourself to competitive squash."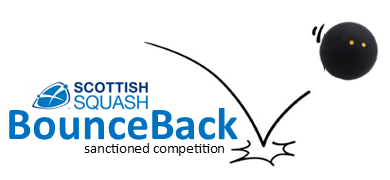 He continued: "What I also found interesting was hearing some of the players saying it was just great seeing their friends again.
"Certainly the older ones are very involved in squash and before lockdown would see each other at training and events.
"So getting together in a safe manner was clearly very important to them and a big reason why it would be fantastic to see more BounceBack events being put on."
ESC have already decided to host another BounceBack competition on Saturday, December 19. And such has been the interest, it's taken just 24 hours for the entry list to reach capacity since opening.
Elsewhere Inverness Tennis & Squash Club announced this week that their first Bounceback event will take place on Saturday, December 5.
"It's not too difficult to organise and if you provide a safe environment then players will definitely come along," Simon added.
"Turnout was really encouraging and everyone from parents to players was very appreciative.
"If any clubs want advice on hosting these events they can get in touch with me."
With his coaching hat on Simon kept a close eye on the quality of squash, which he felt improved as the matches progressed.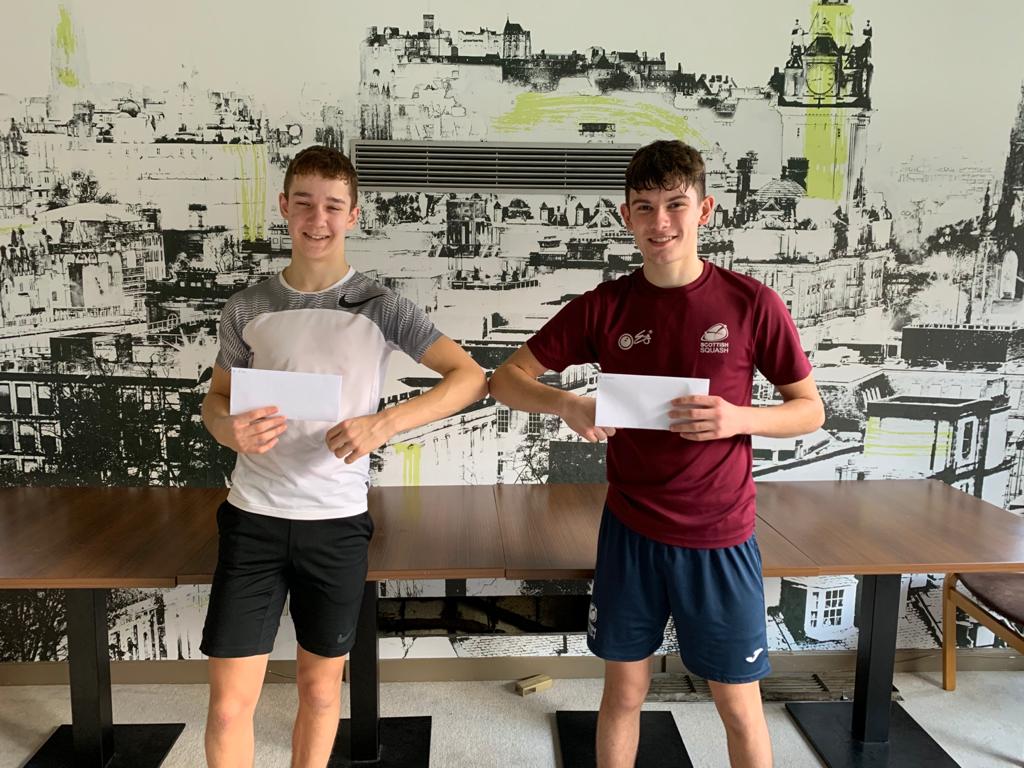 Competition was broken into four age-grades from 17-year-olds all the way down to nine year-olds.
Some kids were playing in their first ever event with many competing for the first time since March.
Each match was played over the best of three games.
"I've seen some juniors hitting balls in training recently and they are doing really well," Simon enthused.
"But there's no substitute for match play and you could see improvements the more they got into the games.
"Physically some juniors have developed and naturally are growing into their bodies as they get older.
"Some have also clearly done different types of training off-court during lockdown which will serve them really well in the long run."
Logistically, putting on a COVID-secure squash event was not as challenging as you would think, Simon said, with everyone fully buying in to all the safety measures in place at ESC.
"It was actually pretty easy to organise and manage," Simon admitted.
"I think most people are used to living within COVID restrictions now and everyone respected the measures in place.
"Players knew their schedule in advance, what courts they would be playing on and we emailed people ahead of the event with all the information they needed.
"We regularly washed down courts and touchpoints and on the balcony we just had one official marking matches.
"Nothing beats a busy club and the social aspect of tournaments but for now this worked well and players loved it."
More information on the BounceBack sanctioned-events can be found on our Competitions page, here.
You can contact Allan McKay, Head of Competitions at Scottish Squash,  via email, Allan.McKay@scottishsquash.org
If you would like to speak to Simon Boughton about staging a BounceBack event, you can email him on simon@edinburghsportsclub.co.uk
Details on the next BounceBack event being held at Inverness Tennis & Squash Club on Saturday, December 5 can be found here. 
From Milan to Scotland via London – Read about Simon Boughton's coaching journey here.
🌟COMPETITIONS RETURN🌟
We're running a @Scottish_Squash #BounceBack comp for U18's

📍@InvTennisSquash
📅Sat 5 Dec
💻Entry SportyHQ – https://t.co/LOK95kaA2H

👉 Suitable for players of all standards (U18)
👉 Following Covid-19 guidance
👉 For players across the HISA region pic.twitter.com/5pDFF0lqSv

— HISA Squash (@HISA_Squash) November 17, 2020
https://www.scottishsquash.org/wp-content/uploads/2020/11/IMG_8828.jpg
1440
1920
Allan McKay
https://www.scottishsquash.org/wp-content/uploads/2017/10/Scottish_Squash_Logo_LANDSCAPE-300x90.jpg
Allan McKay
2020-11-27 14:51:24
2020-11-27 14:51:24
Bouncing Back – Competitive squash makes welcome return to Scotland