National coach Paul Bell was full of praise for Scotland's junior players after they produced a hugely encouraging display at this year's Dunlop British Junior Championships (BJC).
Eight Scotland players reached the quarter-finals at the event held in Nottingham at the weekend compared to three last year with Alasdair Prott (BU19) securing a bronze medal in his first year in that age category and Georgia Adderley winning gold in her maiden outing at under-19 level.
The six other Scots reaching the last eight included John Green (BU11), Andrew Glen (BU17), John Meehan (BU17), Robyn McAlpine (GU13), Lucy Murchie (GU17) and Orla Young (GU17).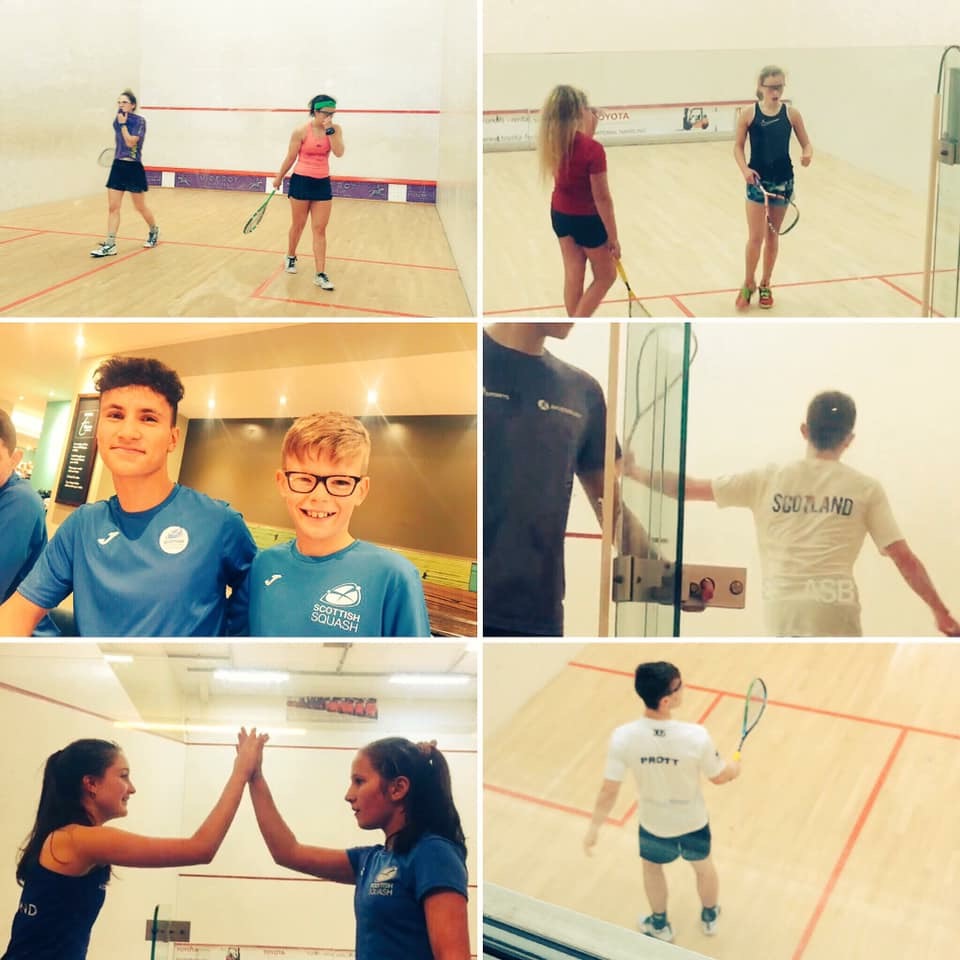 Bell said: "Georgia and Alasdair doing well is massive and a great story but to then have eight Scottish players in the top eight in Britain I think is really phenomenal.
"It's not easy to get into the top eight and you have to beat some good players.
"English players are generally at the top of the tree and the rationale for playing this type of event is to give exposure to our players of competing against some of the world's best.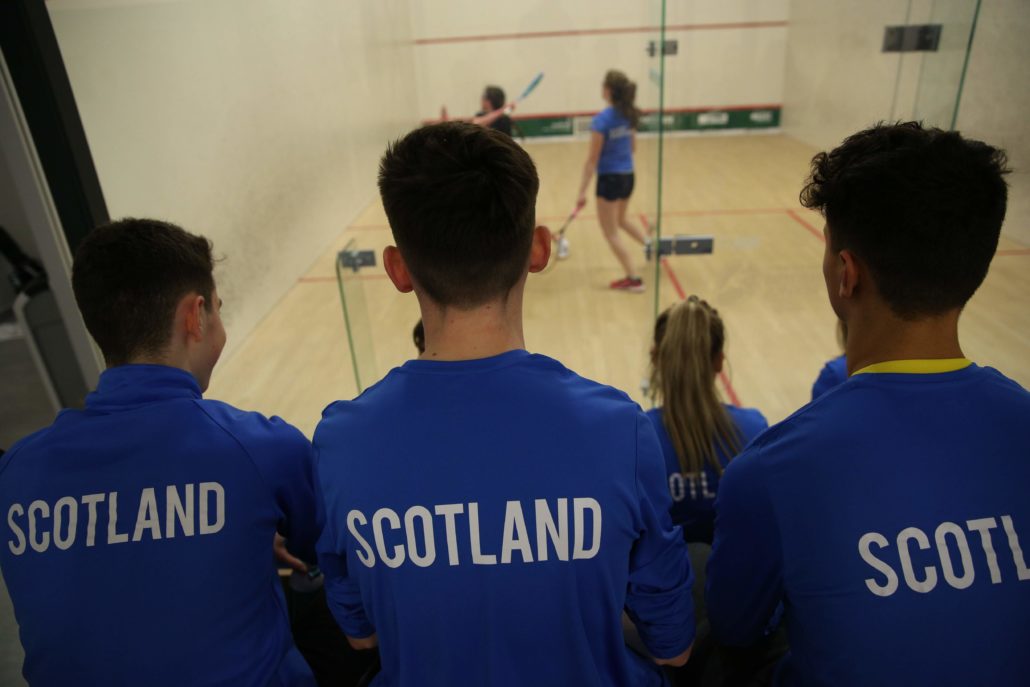 "The players don't get many opportunities to test themselves against different opposition and to do it on a more regular basis is something we are trying to encourage."
He continued: "The young Scots proved they are capable of competing with some of the best players and we are doing it across the full spectrum of age groups which is encouraging.
"It shows the good work being done by coaches and the work players are putting in is making a big impact.
"These young players coming through will hopefully have a bright future in the sport.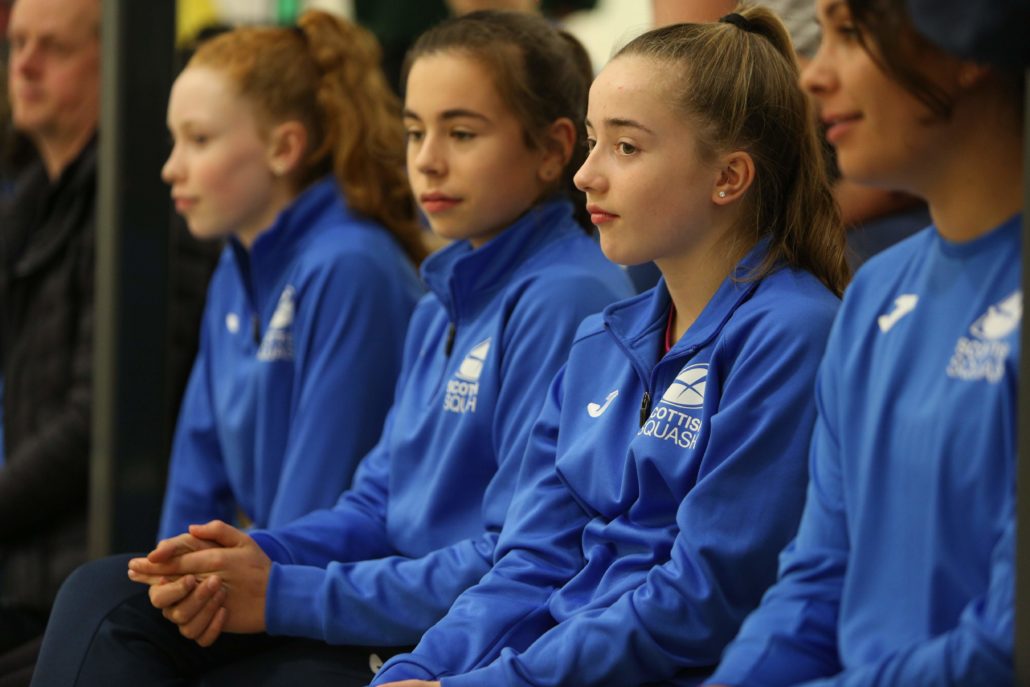 "They are also really good role models because they go back and hit with other kids at their clubs who then think, 'I could do this.' So they provide the inspiration at grassroots level."
A total of 32 Scottish players were competing at the 2018 BJC, 14 more than last year.
Bell feels the squad camaraderie generated and the positive experience of pulling on a Scottish jersey has been a reason for the surge in player numbers.
"Having 32 players in Nottingham was amazing," he enthused
"The fact they get a weekend away with friends to go and play squash is a real bonus for us in terms of the bigger picture.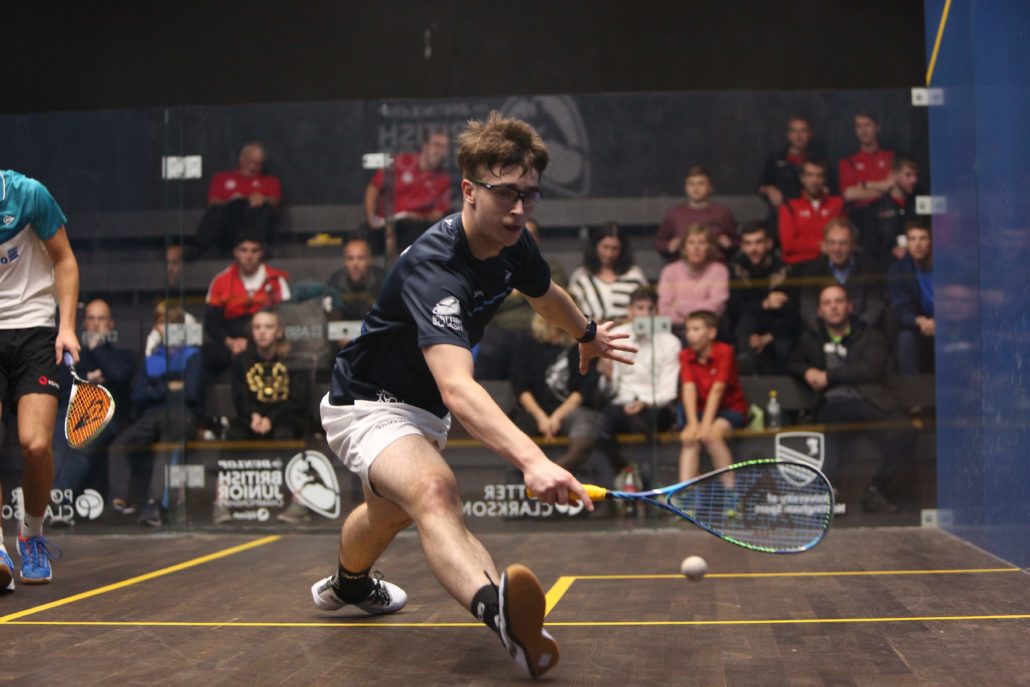 "If they have a good time and enjoy their experiences through squash then they are more likely to keep playing. And if they keep playing they get better.
"Making the experience enjoyable and accessible means more players will want to play and be part of the big events.
"Number have really grown in recent years and that's something we want to continue."
For full results and photos from the 2018 BJC, click here.
Pictures courtesy of England Squash.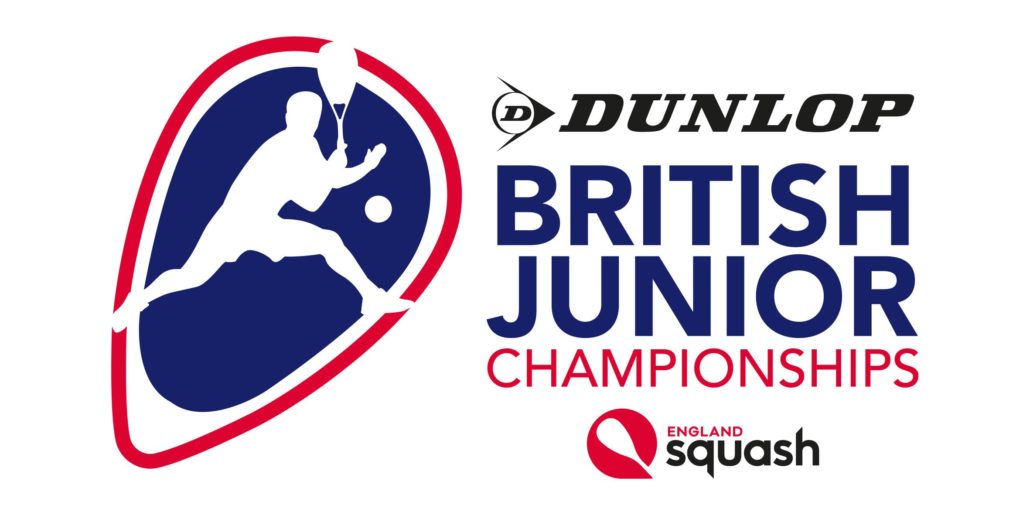 https://www.scottishsquash.org/wp-content/uploads/2018/10/IMG_1704-1.jpg
3265
4898
Andy Weston
https://www.scottishsquash.org/wp-content/uploads/2017/10/Scottish_Squash_Logo_LANDSCAPE-300x90.jpg
Andy Weston
2018-10-30 17:40:35
2018-10-30 17:40:35
Next-Gen strength hailed by national coach Paul Bell after BJC success