Rory Stewart hopes to kick-start his season next week when he returns to the PSA World Tour.
The 21-year-old picked up a back injury in the summer meaning he has competed in just one PSA event this season in Barcelona at the end of September.
Having taken some time away from competitive action, the British Open U-23 champion has been training hard at the Oriam Performance Centre and now hopes to replicate the form he showed at the World Games in July.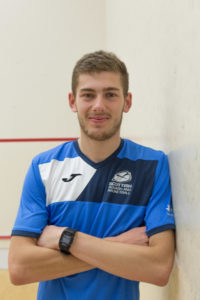 There, he managed to secure an impressive win against current world ranked 81 Shehab Essam from Egypt before losing in four games to eventual runner-up, Gregoire Marche, ranked 23 in the world.
Stewart flew to Paris earlier today (Friday, November 17) to compete in the French Leagues for Evereux Squash Club this weekend before heading to Birmingham for next week's Aston and Fincher Sutton Coldfield International.
He then flies out to Berlin for the Airport Xmas Challenger the following week.
"I have a busy couple of weeks coming up but I'm looking forward to getting back into competitive action as these events bring the best out in me," Stewart said.
"It was a frustrating time with the back injury because I was feeling confident after the World Games.
"I took the physio's advice of taking some time off and easing my way back in and so far the back has held up pretty well.
"In training I feel I am playing well at the moment and the set-up at the Oriam really helps.
"The Scottish squad have the advantage when it comes to preparation because we are all together compared to some other countries where players are scattered about.
"I look up to Alan (Clyne) a lot and the way both he and Greg Lobban go about their work is great.
"When they are at the Oriam it spurs me on and you can only improve in that environment.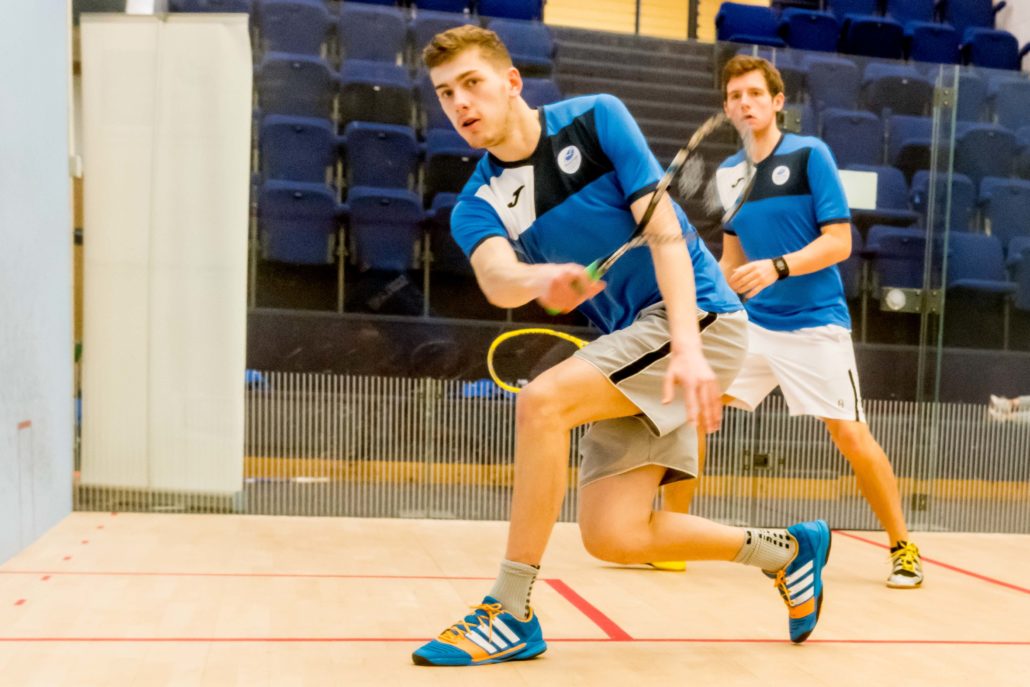 "Every session they are fully focused and they are always wanting to improve."
Whilst disappointed to miss out on selection for the World Team Championships later this month, Stewart is now targeting the European Team Championships next May and a strong end to 2017.
Stewart, world ranked 189, continued: "I want to be selected for the European Championships and play the big matches but need to stay ahead of my Scottish teammates and then catch-up with Kevin (Moran) and Doug (Kempsell) which is the long term aim.
"I think I have the ability to compete with the top guys but it's about improving my consistency which all players will tell you.
"I need to be more mentally tough, be more disciplined and stick to my game plans.
"I managed to climb over 200 places in the world rankings last season and I want to continue that rise.
"If I can get some momentum and finish this year off well, it will put me in a position where I can get into the main draw of PSA events and hopefully play at the Europeans."
https://www.scottishsquash.org/wp-content/uploads/2017/11/RobertsSports_Squash_MensNationalSquad_PR201704010874.jpg
3133
4699
Andy Weston
https://www.scottishsquash.org/wp-content/uploads/2017/10/Scottish_Squash_Logo_LANDSCAPE-300x90.jpg
Andy Weston
2017-11-17 17:59:13
2017-11-17 17:59:26
Rory Stewart aims to kick-start season on PSA Tour