Greg Lobban says he's delighted to follow in the footsteps of good friend and Commonwealth Games teammate Alan Clyne to claim his maiden Edinburgh Sports Club (ESC) Open title.
Clyne won the ESC event in 2016 and 2017 with Lobban's victory on Sunday making it a hat-trick of home wins.
It was a breakthrough tournament on a number of fronts for world number 31 Lobban.
On the way to landing the 2018 title, he defeated Guernsey-born Chris Simpson for the first time in a 77-minute last four clash to make his first ESC Open final.
He then saw off England's world number 17 Daryl Selby in Sunday's final in three games, the first time he has managed to beat the five time ESC Open champion.
"To get back-to-back wins like that in Edinburgh is an achievement I am very proud of," Lobban said.
"The semi-final was a tough match physically and mentally and I was really happy to get through in five.
"I was 2-1 down and getting outplayed so it was nice to wrestle the momentum back in my favour.
"Paul (Bell) said the right things to turn around my way of thinking and improve my quality.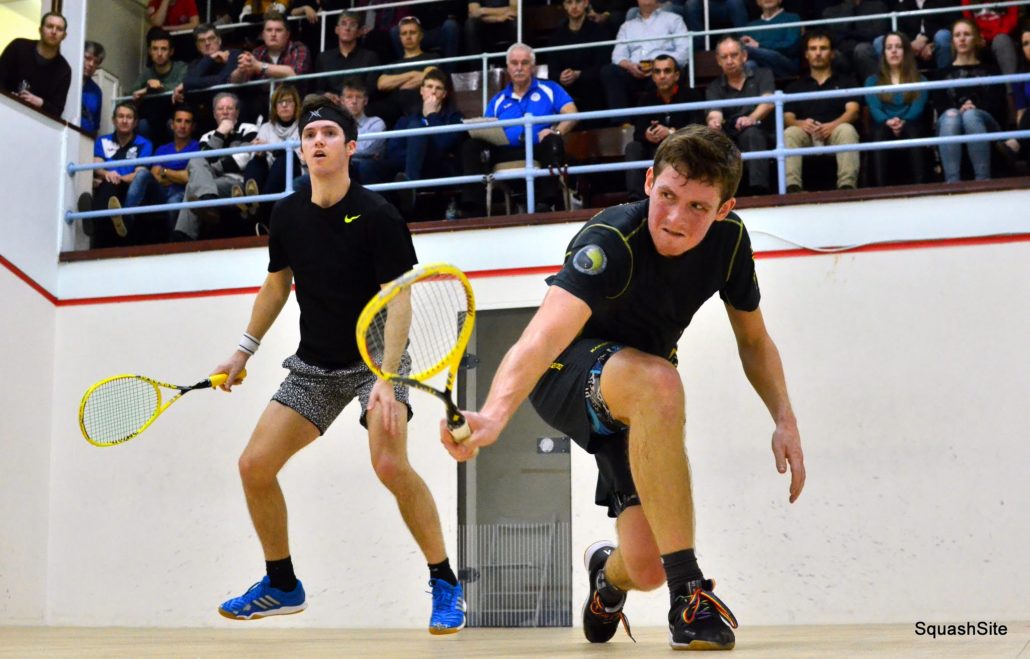 "I think that's what made the difference in the fourth and fifth games against a quality opponent.
"In the final, I felt I controlled the first two games but in the third, like all top players, Daryl cut out his errors, made it really hard and asked some tough questions of me.
"He is 17 in the world and has been a top 10 player so it's a big confidence booster to win that one.
"Obviously my main goal this year is the Commonwealth Games and Daryl is going to be seeded in the top four, so to have a win over him, knowing I can do it in a competitive environment, is a real positive."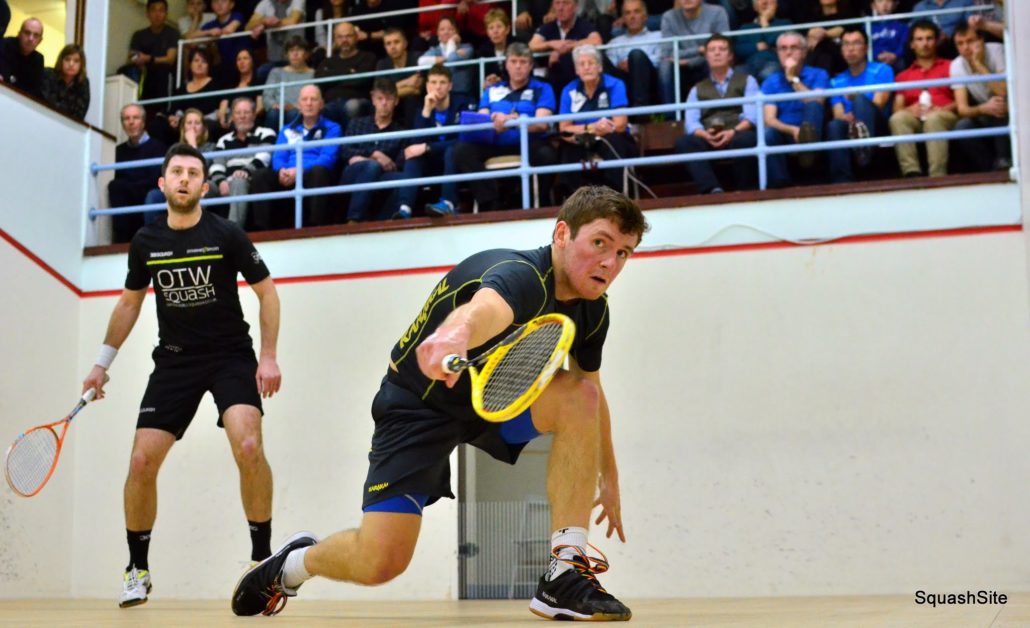 He continued: "It's pleasing to win after Alan's recent success and I think it gives the game here a really great incentive to get some more big events to Scotland as we obviously play our best squash in front of a home crowd.
"The ESC Open evening matches are some of the best nights of the year for squash and it's thriving as an event."
Greg also praised Scottish teammate Rory Stewart, 21, who narrowly missed out on reaching the final, losing 11-6, 4-11, 11-8, 7-11, 12-10 to Daryl Selby on Saturday.
The 2016 World Doubles Champion added: "Rory's playing well and is definitely a player who raises his game in the big matches.
"He likes the crowd and the big occasion and seems to play his best squash at these times which is really promising for him individually and also for when he's representing Scotland.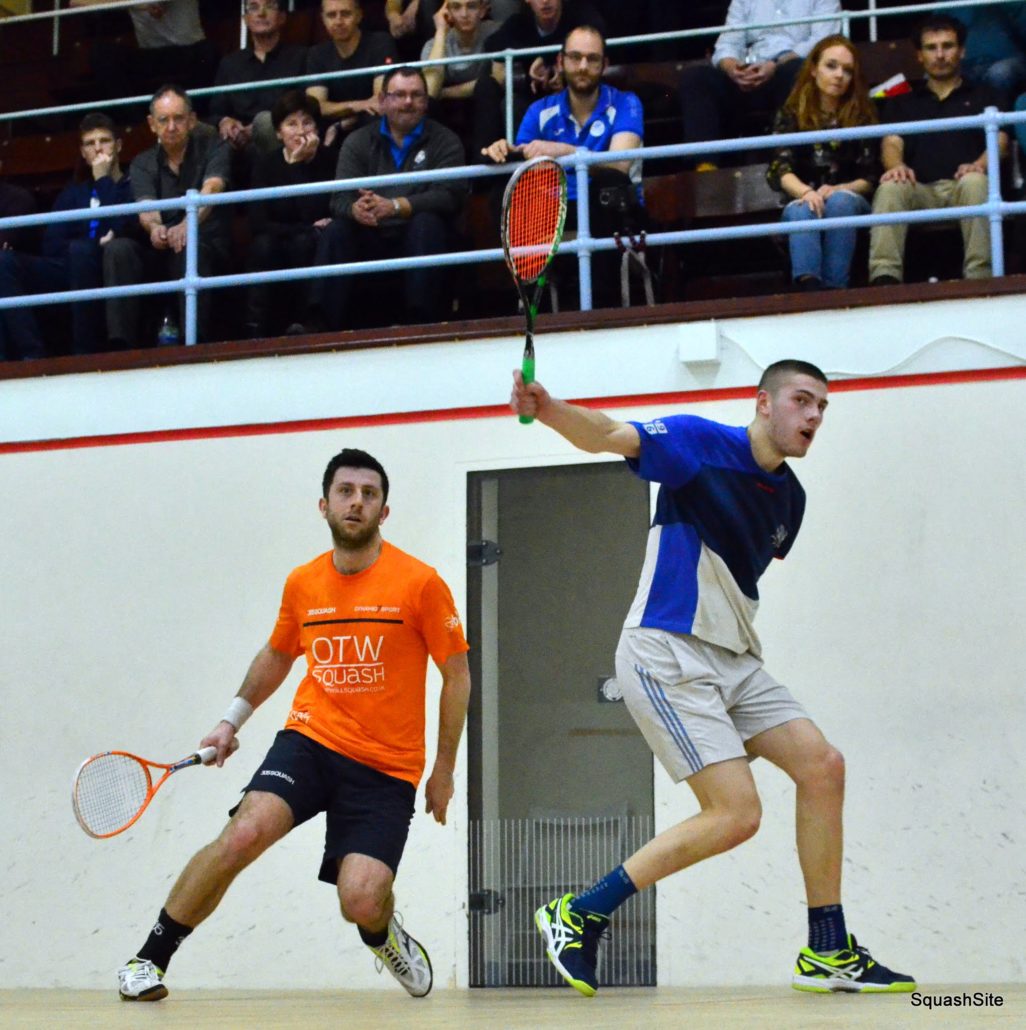 "I expect good things from him in the coming years."
In the ESC Open women's PSA $10k final, top seeded Egyptian Nadine Shahin faced Julianne Courtice, the sixth seeded Englishwoman who had beaten higher-ranked Egyptians in the two previous rounds – both appearing in their first $10k final.
The match was a full-on affair, fast paced and hard hitting from the word go, and all five games were hotly contested with a lot of decisions required of the referee.
Courtice took a two game lead as Shahin made errors at the end of both games, but the Egyptian squeezed home in the third then saved a match ball in the fourth before forcing a decider.
The fifth was nip and tuck, Courtice just ahead at 8-7, then Shahin took the lead, and clinched the title on her second match ball.
"That was really hard, probably the toughest match I've ever played," said the delighted winner.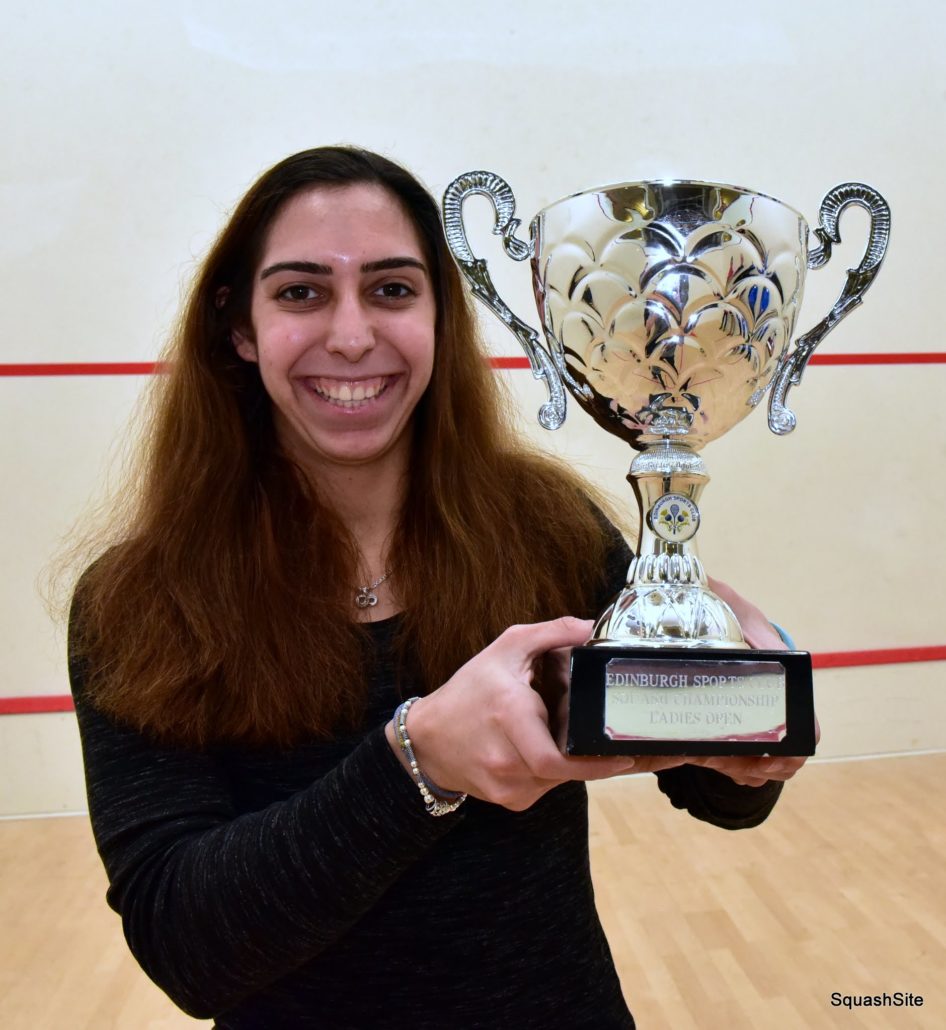 "It's my 8th PSA title but my biggest, so I'm delighted.
"I've really enjoyed my first trip to Scotland and I'm sure I'll be coming back."
Above pictures courtesy of Steve Cubbins.
For full event coverage, click here
https://www.scottishsquash.org/wp-content/uploads/2018/01/WSN_1448.jpg
3417
4452
Andy Weston
https://www.scottishsquash.org/wp-content/uploads/2017/10/Scottish_Squash_Logo_LANDSCAPE-300x90.jpg
Andy Weston
2018-01-29 16:15:22
2018-01-29 16:58:19
Greg Lobban full of pride at landing home title