Lisa Aitken aims to win her second Sterling Trucks Scottish National Championship title at Edinburgh Sports Club this weekend following her selection for the 2018 Commonwealth Games in Australia.
The 28-year-old's only National title came eight years ago, the same year she competed in her only Commonwealth Games at Delhi 2010.
She competed in the Singles, Mixed and Women's Doubles in Delhi, reaching the quarter-finals in both Women's and Mixed Doubles, and will compete in all three formats again on the Gold Coast in April.
For now, however, her attention is fully focused on regaining her National title which was won last year by Georgia Adderley.
She said: "It is my first Nationals for a few years and something that is on the list which I would love to win again.
"Going by the PSA World Rankings I am number one in Scotland.
"But until you actually have that title, you don't really feel like you are.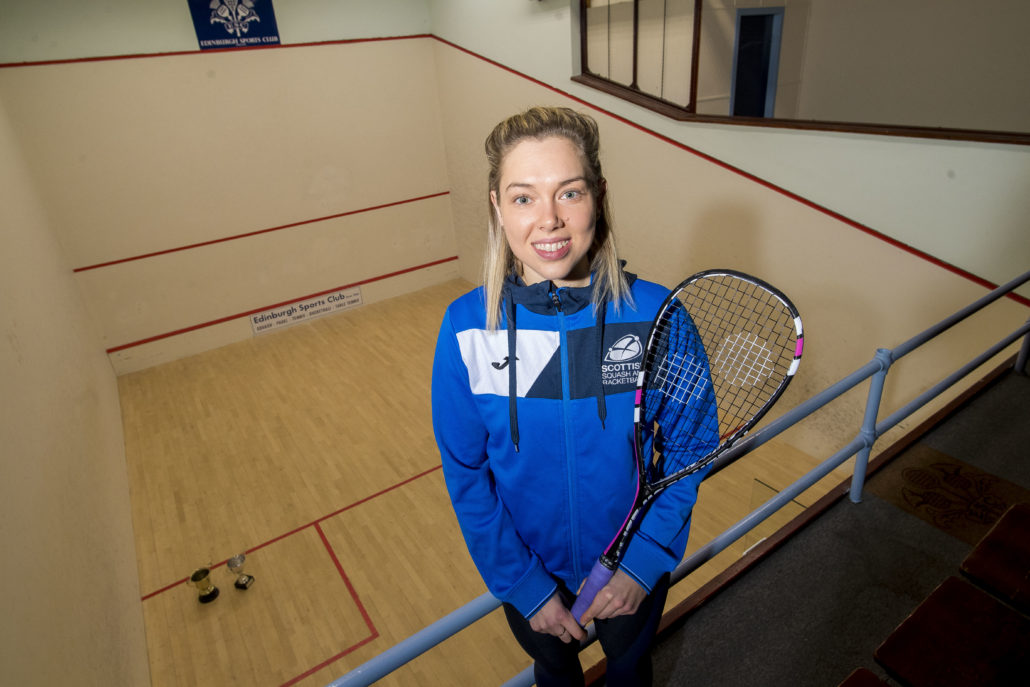 "I am looking to secure that and get back to being Scotland's number one in my own mind.
"It's a really good tournament to play in and means a lot to all of us.
"All the girls and guys love playing it, trying to be the number one in your country.
"With the European Team Championships coming up later this year, to lead the girls out as number one would fill me with pride."
Aitken joined her Commonwealth Games team mates in Dunblane last week as athletes and staff for Team Scotland 2018 gathered for the final Team Camp before the Commonwealth Games.
Despite having competed in Delhi, she feels like this year's Games is a new beginning.
She continued: "Being at the launch with the rest of Team Scotland last week felt like I was preparing for my first Commonwealth Games because so much has happened in that time.
"I had so much time off it feels that my own career is just kicking off now.
"It has that freshness and exciting feel about it."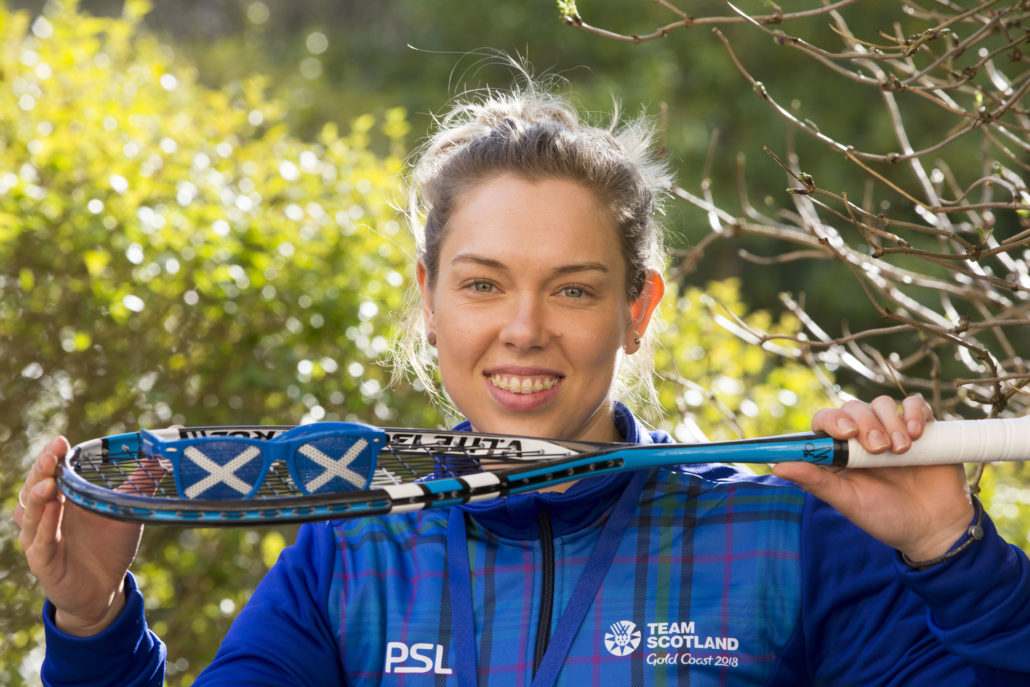 She added: "I'm really looking forward to it.
"In terms of training it won't change much in that I have been training in the hope I would earn selection.
"But training and competition will have that extra edge now that it has been announced.
"I am extra motivated to play in all three events and really look forward to competing in the doubles with Kevin (Moran) and Ally (Thomson).
"Ally and I get on really well on and off the court which helps a lot.
"She is a great person to be around. She is light-hearted off court but quickly switches to match mode when she has to.
"We work well together and have had a couple of good wins which has enabled us to go to the Gold Coast as a pairing.
"It's a new, exciting partnership and one which can go well at these Games and futures ones.
"The partnership with Kevin is fairly new but we have done really well in the time we have had.
"We'll have a plan to make sure we are fit and firing come April."
https://www.scottishsquash.org/wp-content/uploads/2018/02/sct_commieGames_free_jsh5.jpg
3456
5184
Andy Weston
https://www.scottishsquash.org/wp-content/uploads/2017/10/Scottish_Squash_Logo_LANDSCAPE-300x90.jpg
Andy Weston
2018-02-28 16:58:16
2018-02-28 17:25:50
Gold Coast-bound Lisa Aitken targets second Sterling Trucks Scottish National title