Georgia Adderley has been named as a Youth Olympic Games Squash Ambassador and will experience the sport's first taste of Olympic competition at the Buenos Aires Youth Olympic Games in October.
Squash has been chosen as a 'showcase' sport at Buenos Aires 2018, from 7-12 October, and Georgia is one of 36 young players from 27 nations selected to promote the sport on the world stage.
They will play on an all-glass showcourt at Technopolis Park, meet young people attending Buenos Aires 2018 and encourage them to try squash at introductory clinics.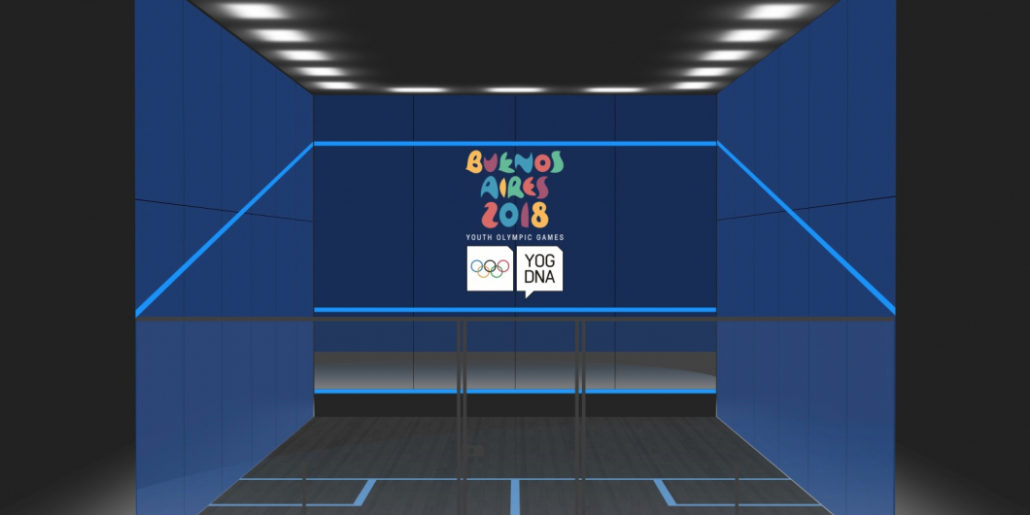 To be added to the Youth Olympic Games for 2018 is seen as a very positive step in the right direction towards squash becoming an Olympic Sport.
Georgia said: "Being selected as one of the squash ambassadors is really cool.
"I am very excited, it's a great opportunity for me to help promote squash in another country.
"It will be my first experience of a multi-sports event so that will be fun and I'm sure the atmosphere around the city will be amazing.
"It will also be great to meet and play against other players from around the world."
Despite still just 17-years of age, Georgia coaches young squash players in Scotland and has been part of Scottish Squash's drive to encourage more women and girls to take up the sport through our Girls Do Squash campaign.
She added: "I love coaching, getting people involved in Scotland so the opportunity to now do that on a world stage will be amazing.
"In Scotland when more players are playing squash the events are better fun and if squash was an Olympic sport it would be massive in terms of global participation.
"So many more people would want to watch squash and youngsters would take up the sport to strive for an Olympic medal."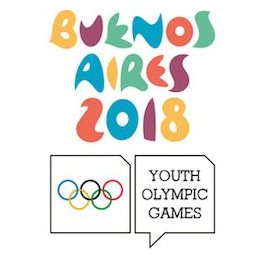 The 18 young male and 18 young female players were selected as Youth Olympic Games Squash Ambassadors by the five regions of the World Squash Federation (Asia, Europe, Pan America, Africa and Oceania).
WSF President Jacques Fontaine said:  "To be added to the Youth Olympic Games for 2018 is a great moment for squash and a step in the right direction towards our ultimate aim of Olympic Games inclusion.
"The Youth Games displays the very best in rising sporting talent as well as the very best in youth sports. We believe we have one of the most unique sporting products in the world and some of the most compelling athletes in the world; and we look forward to working closely with the host in the build up to Buenos Aires 2018 to ensure we make the most of the opportunity."
The chosen athletes are:
Jeremías Azaña, Dylan Tymkiw, Valentina Portieri & Abril Pellizari (Argentina); Ethan Eyles & Alex Haydon (Australia); Meagan Best (Barbados); Charlotte Toogood (Bermuda); Gabriel Pederiva (Brazil); James Flynn (Canada); Luis Alejandro Mancilla (Colombia); Viktor Byrtus (Czech Republic); Maria Paula Moya (Ecuador); Mostafa Asal & Jana Shiha (Egypt); Erika Parker (El Salvador); Sam Todd & Alice Green (England); Toufik Mekhalfi (France); Alejandro Enriquez (Guatemala); Chung Yat Long & Chan Sin Yuk (Hong Kong China); Tushar Shahani (India); Conor Moran (Ireland); Jonathan Walker (Jamaica); Erisa Sano Herring (Japan); Siow Yee Xian & Chan Yiwen (Malaysia); Dina Anguiano Gomez (Mexico); Fleur Maas (Netherlands); Matthew Lucente & Kaitlyn Watts (New Zealand); Lujan Palacios (Paraguay); Rafael Gálvez (Peru); Georgia Adderley (Scotland); and Ambre Allinckx (Switzerland).
Scottish Squash are helping secure funding for Georgia's trip to the Youth Olympics in Buenos Aires and you can also donate through her Go Fund Me page, click here.
https://www.scottishsquash.org/wp-content/uploads/2018/05/georgiaadderley34860-2.jpg
475
949
Andy Weston
https://www.scottishsquash.org/wp-content/uploads/2017/10/Scottish_Squash_Logo_LANDSCAPE-300x90.jpg
Andy Weston
2018-05-30 16:35:15
2018-05-30 17:13:15
Georgia Adderley selected to showcase squash at Buenos Aires Youth Olympic Games