The first two squash players selected to compete for Team Scotland at the Gold Coast 2018 Commonwealth Games have been named today by Commonwealth Games Scotland.
Alan Clyne and Greg Lobban will take to the courts at Oxenford Studios from 5-15 April, hoping to secure Scotland's first squash medal for 20 years.
Clyne in particular is determined to reach the podium next year, having finished fourth in Men's Doubles at both the Delhi 2010 and Glasgow 2014 Games and results from the new partnership with Lobban suggests it could be third time lucky in the Gold Coast.

In their first major tournament as a doubles pairing, they claimed World Doubles Championship gold in 2016, during a prolific summer in which both players were also part of the first Scottish team for 17 years to take a European Team Championship medal.
Following their success, serious injury put Lobban out of action for several months, but he has made an outstanding return to the court. Having never previously won a PSA Tour event, he had an incredible run of success in May and June 2017, reaching five finals and taking three titles; one in England and two in New Zealand.
Clyne, meanwhile, took his seventh Scottish national title in March and has risen to a career high of 24th in the world singles rankings, whilst competing extensively in the World Series and reaching the semi-finals of the 2017 Swedish Open.
Reunited for the defence of their World Doubles Championship title in August this year, the pair put on a great display to once again reach the final. This time they had to settle for silver and, with Australia taking gold in a reverse of the result from 2016, the scene is now set for an epic showdown at Gold Coast 2018.
"Coming fourth twice in a row has been a bit of a killer," Clyne said.
"At my first Games in 2010, we produced a really big win in the quarter-finals so although we were disappointed to lose out on a medal, we felt okay about things because really, we'd over-achieved in reaching the semi-finals.
"In Glasgow however, the big goal had been getting on the podium and in the bronze medal play-off, we really felt like we had a good chance so it was disappointing to lose out.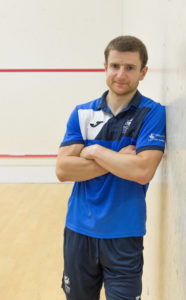 "It drives me on to make sure I don't have that feeling again and it definitely gives me an extra push.
"The Gold Coast is the best chance to medal I'd say. We're right up there in the world rankings. Greg and I have gelled so well."
Clyne, who heads to Asia this weekend for the Hong Kong Open, added: "I know that I need to focus on the here and now but I feel like if I can continue improving over the next five months, there's no reason why I can't do well in both singles and doubles on the Gold Coast."
Jon Doig, Team Scotland Chef de Mission, welcomed the selections of Alan and Greg for next year's Commonwealth Games
He said: "We are pleased to be able to confirm Alan and Greg on Team Scotland for Gold Coast 2018, allowing them to concentrate fully on their preparation over the next five months.
"They both bring a wealth of past Games experience and their recent results indicate their medal potential in April next year, which would be a first for Scotland since 1998. I wish them all the best with their training and look forward to watching them compete in the Gold Coast."
Maggie Still, Chief Executive at Scottish Squash, added: "At Scottish Squash we are delighted to see the early selection of Alan Clyne and Greg Lobban for the 2018 Commonwealth Games.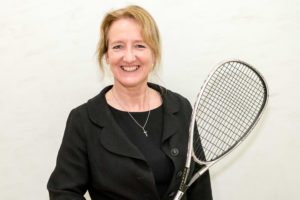 Their recent past achievements will put them among the favourites for a medal on the Gold Coast and we know that both players always give their best for Scotland and are hugely focused and committed performers.
"The past twelve months have been challenging for both players, who have shown great resilience and demonstrated that they are outstanding role models. We are already extremely proud of their achievements and we wish them all the very best in the Games."
Clyne and Lobban's selection brings the total number of athletes named by Team Scotland to 33, following team announcements for swimming and lawn bowls in October.
Further selections in squash are scheduled to be announced in February 2018.
https://www.scottishsquash.org/wp-content/uploads/2017/11/ClyneLobban.jpg
1536
2048
Andy Weston
https://www.scottishsquash.org/wp-content/uploads/2017/10/Scottish_Squash_Logo_LANDSCAPE-300x90.jpg
Andy Weston
2017-11-08 15:04:19
2017-11-08 15:04:34
Alan Clyne and Greg Lobban selected for Gold Coast Commonwealth Games 2018