Crieff's Lucy Murchie won two national titles on Sunday at the Scottish Junior & Under-23 National Championships in Aberdeen.
The teenager won the Under-15 and Under-17 girls events at a packed Aberdeen Squash & Racketball Club (ASRC).
She came through the Under-15s tournament unscathed beating Edith Mackenzie, Jennifer Riches and Erin Jones before beating Beth Moglia in the final 11-6, 11-13, 11-2, 11-4.
Erin Jones won the GU15 bronze medal.
In the Under-17s round-robin event, Lucy won all five of her matches dropping just a single game.
Beth Moglia came second in the GU17s event with Maddie Orr third.
Lucy said: "It's the first time I have ever won at the nationals so I am pretty chuffed with that.
"I came into the event not trying to put too much pressure on myself and just to play the best I can, so to win two titles feels great.
"I went through a spell recently where I wasn't playing as well as I could but the last few weeks I have been training hard for this tournament and I am happy with the outcome."
She added: "Everyone is really friendly at ASRC and I have never seen so many players competing in this event which is great."
Crieff's Anna Halliday won the GU13 title with a win over good friend Rowan Niven in the final, 9-11, 11-9, 11-4, 11-6.
Robyn McAlpine finished third.
Anna, who finished sixth at last year's British Junior Championships, said: "I have played Rowan in every tournament this season so we know each other's game well.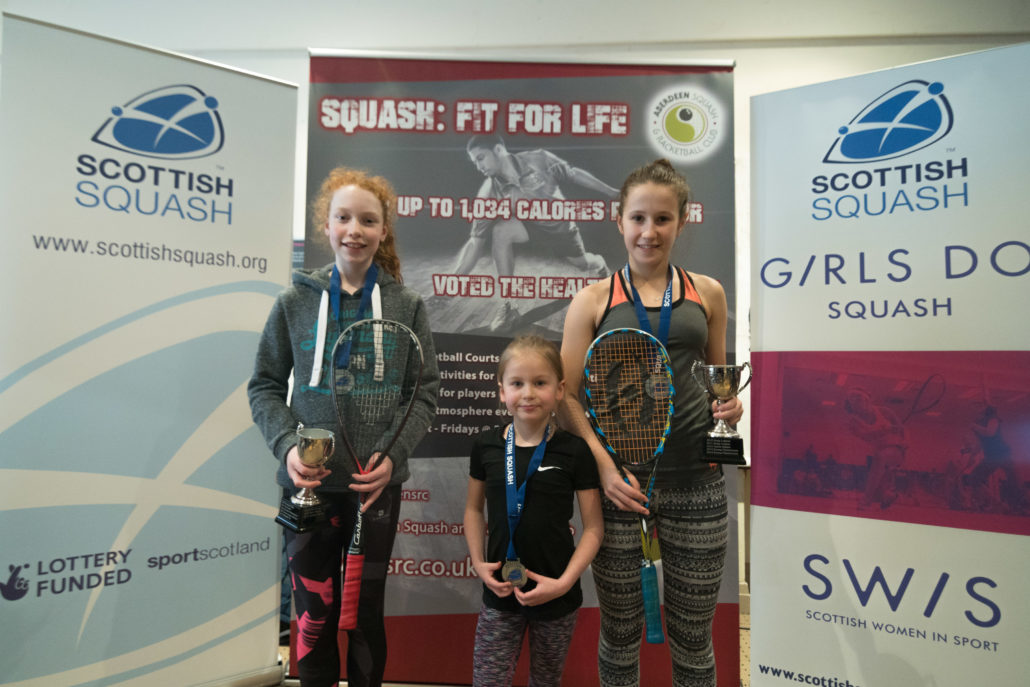 "We grew up together since aged two and are always competitive even though we are friends.
"She won the first game which was frustrating but mum spoke to me off court and calmed me down and when I came back on I took my time and was better.
"My cross court shots and drives worked well and I got quite good length.
"I am now looking forward to the German Open in March and then the Italian Open.
"It's fun and Rowan plays in the tournaments as well so that relaxes me and helps."
In the Women's U-23 event, Georgia Adderley secured her fourth National title with a 12-10, 11-7, 11-3 win over Katriona Allen.
Catherine Holland finished third.
Georgia, who has won the U15 and U17 title in the past as well as the National Senior title in 2017, said: "I was really happy to come through the final. It was a tight first game and Kat was playing well.
"I made a few too many errors, not quite getting the ball to the back enough but in the second and third game I was a lot better so was happy to come through in three."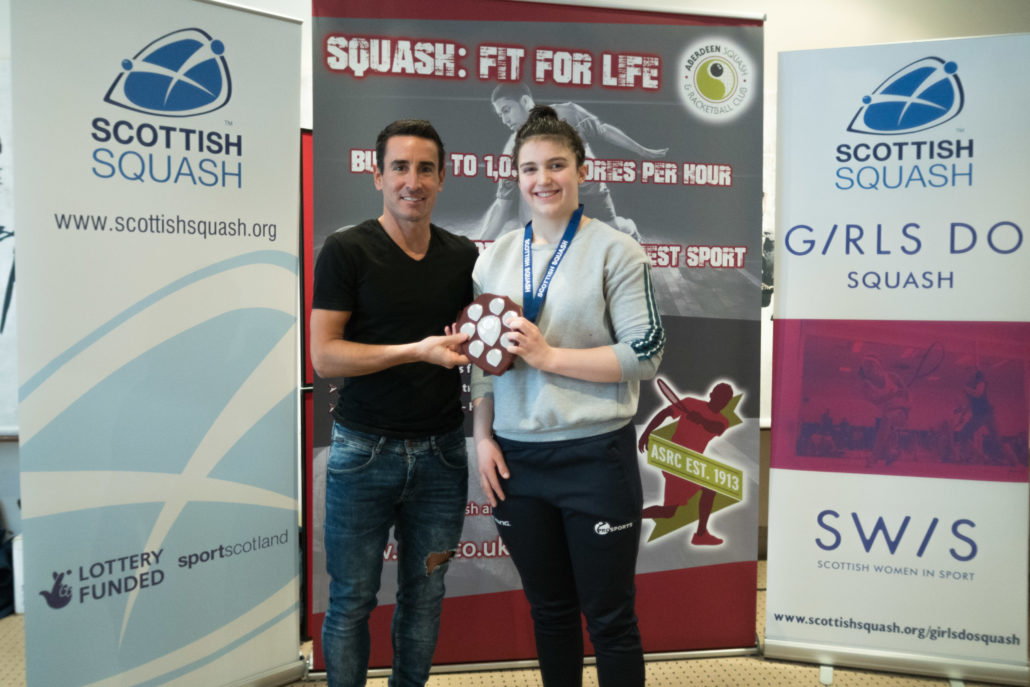 She added: "This year's Nationals have been amazing.
"It's really encouraging to see so many girls competing in the younger age groups and hopefully some will be looking to play for the senior team in the future."
Bridge of Allan's Merryn Penman won the GU11 event thanks to a win over Isla Cargill in the final.
The nine-year-old said: "The final wasn't easy but I was happy to win.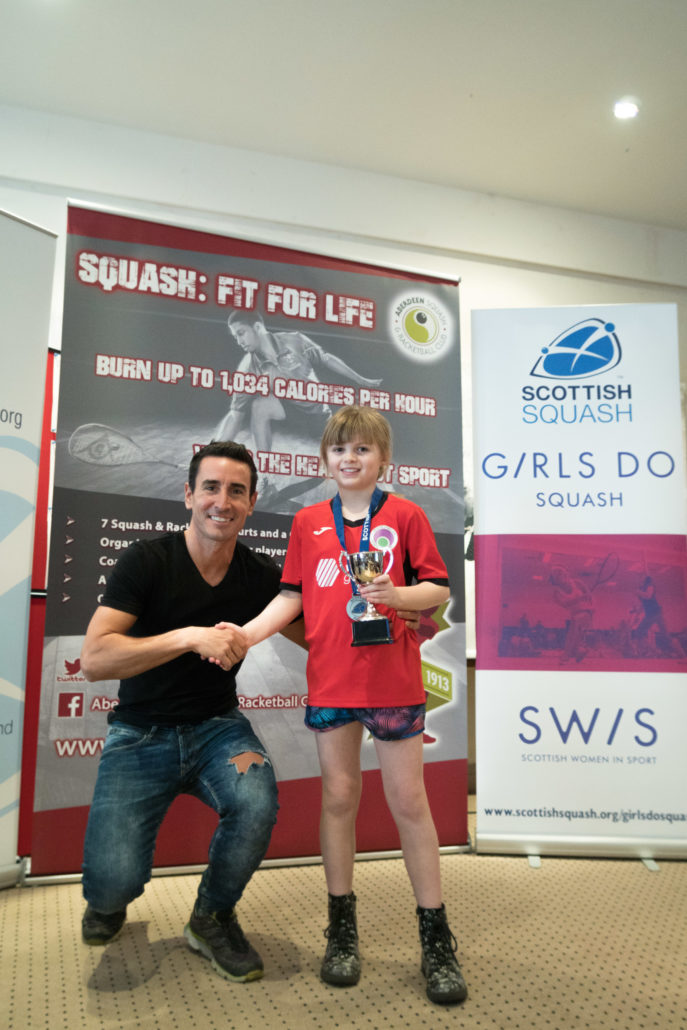 "I was confident and that helped but you can't under estimate anybody.
"I really enjoy the event. My brother Kyle won a title as well so we went home with two trophies."
For all results and placings, click here.
Scottish Squash would like to thank Aberdeen Squash and Racketball Club for helping deliver another successful event.
https://www.scottishsquash.org/wp-content/uploads/2018/02/Crieff.jpg
2667
4000
Andy Weston
https://www.scottishsquash.org/wp-content/uploads/2017/10/Scottish_Squash_Logo_LANDSCAPE-300x90.jpg
Andy Weston
2018-02-06 11:05:01
2018-02-07 16:49:57
2018 Scottish Juniors & Nationals Round-Up: Girls and WU23 events.